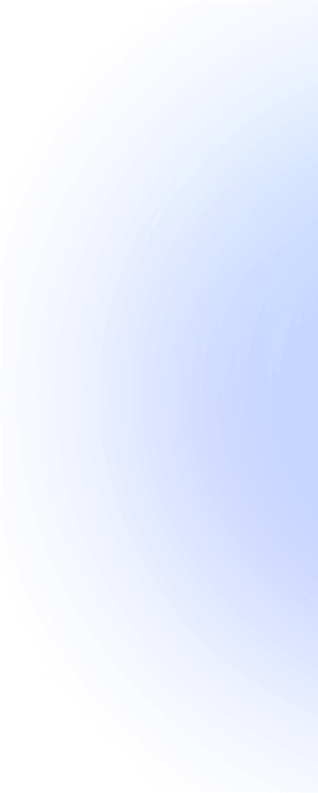 AI Clip Generator
AI-powered
Unlock the power of AI with Kwicut's Auto clip feature. Effortlessly transform long videos into multiple short clips, capturing the highlights and generating tailored titles and descriptions. Share your moments on social media in just a few clicks!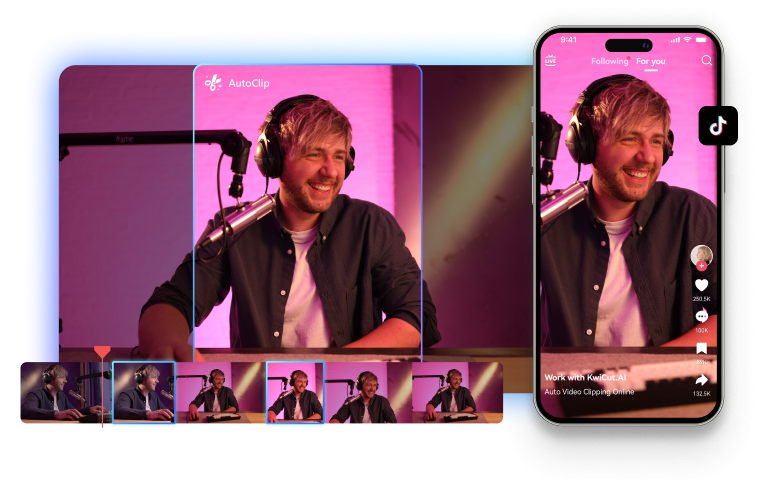 Make Your Videos Go Viral with KwiCut's
Auto Video Clipping
Short videos, popular for their quick info delivery and low production costs, boost exposure, brand recognition, and ad revenue. Kwicut Auto Clip, powered by ChatGPT, swiftly transforms your long videos into a series of engaging short clips. With AI-crafted titles and descriptions, share your highlights on TikTok in just a few clicks. Manually edit the highlights to further tailor your video clips to your liking. Unlock your best video clipping experience instantly. Free Video clippling has never been easier!
How to Create Video Clips Automatically Online and For Free
Upload your long video file
Tap the "Uplaod Video" button or drag and drop your long video file.
(Most formats supported, including MP4, MOV, and more.)
AI repurpose video clips automatically
AI autonomously generates multiple highlights with tailored titles and descriptions. No manual intervention is required. AI handles all stages!

Introduction and Importance of Subtitles

The speaker introduces the video and the channel, encouraging viewers to subscribe. The video is dedicated to creators who want to increase the reach of their videos by adding subtitles. The speaker explains the importance of subtitles, highlighting how they can increase engagement, accessibility, and reach.

Benefits of Subtitles and Closed Captions

The speaker discusses the benefits of subtitles and closed captions, including how they can help those with hearing loss, increase the reach of videos, and improve viewer experience in various environments. The speaker also mentions how subtitles can help non-native English speakers and improve SEO.

How to Add Subtitles on YouTube and Instagram

The speaker provides a step-by-step guide on how to add subtitles to videos on YouTube and Instagram. The speaker explains the process in detail, from selecting the video to editing the captions. The speaker also discusses the pros and cons of using these platforms for adding subtitles.
Video Rating: A Catalyst for Social Presence

Discover the distribution potential of each AI-clipped shorts on social media platforms. A higher score equates to a greater chance of your content sparking interest and engagement. Make Every Post Count!🎯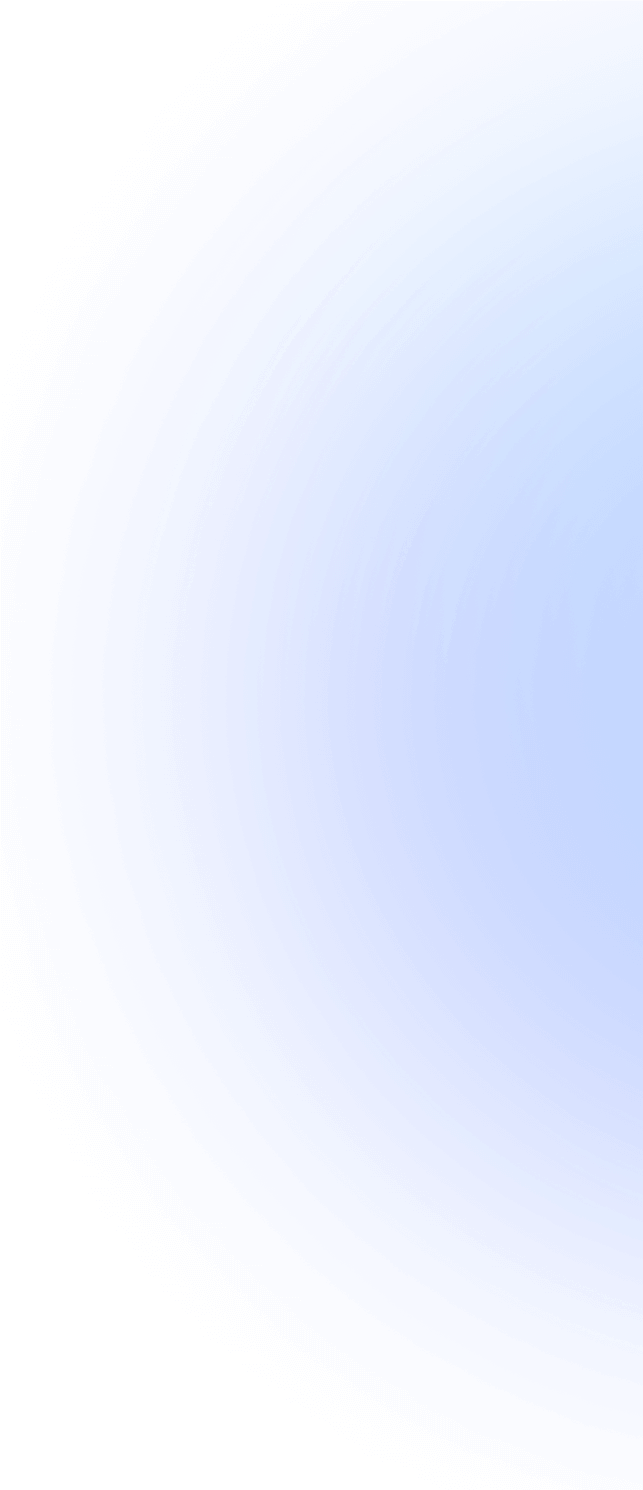 Where to Harness KwiCut Auto Video Clipping Tool
What Makes KwiCut An Excellent Auto Video Clipping Tool
AI auto-generated
AI generates multiple short videos with one click, no editing experience required
Easy to share
Supports re-editing, automatically generates titles and introductions, and shares to tiktok with one click
Free auto video clipping
It is free to use directly after logging in. No need to bind a card. It can be used online or on the desktop.
Frequently Asked Questions of Auto Video Clipping
How does Auto Video Clipping in KwiCut work in KwiCut software?
Auto Video Clipping
uses AI algorithms to analyze long videos, detect key moments, and automatically generate short clips. It leverages intelligent processing to identify high-impact scenes and create engaging content for viral sharing.
Can I edit the clips generated by Auto Video Clipping in KwiCut software?
Yes, you can edit the clips generated by
Auto Video Clipping
in
KwiCut
software. After the automatic generation process, you have the flexibility to further refine and customize the clips according to your preferences before sharing them.
It supports automatic transcription, voice cloning and a web toolbox is optional. The automatically generated clip AI will help you generate a title and description.
If there are other modifications, you can directly click edit to make the shared highlight video more perfect.
Is Auto Video Clipping limited to specific video formats in Auto Video Clippingsoftware?
Auto Video Clipping in KwiCut
software supports a wide range of video formats, allowing you to process and generate short clips from various sources.
Whether it's MP4, AVI, MOV, or other commonly used formats,
Auto Video Clipping
is designed to work seamlessly with different file types.
Can I share the clips created by Auto Video Clipping directly from KwiCut software?
Absolutely! One of the key features of
Auto Video Clipping in KwiCut
software is its one-click sharing capability.
Once you have created and edited the clips, you can easily share them on tiktok through other communication channels without any additional steps.
Can I use Auto Video Clipping on any length of video in KwiCut software?
Auto Video Clipping in KwiCut software is designed to handle both short and long videos.
Whether you have a few minutes of footage or hours-long recordings, the AI-powered Auto Video Clipping feature can effectively identify key moments and create engaging short clips that capture the essence of the original content.
Happy Clients from KwiCut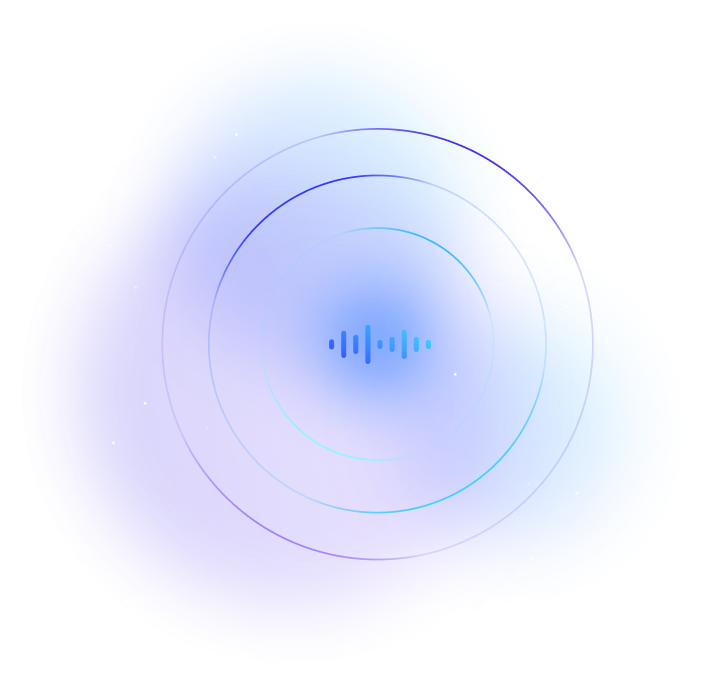 Marketing Consultant
|
Mark
"KwiCut's Auto Video Clipping feature has transformed our marketing strategy. We can now convert lengthy product demos into attention-grabbing short videos that resonate with our target audience. The auto-generated titles and descriptions are spot-on, making our job easier. Highly recommend KwiCut!"
Online Course Creator
|
Emma
"Using Auto Video Clipping in KwiCut has been a game-changer for my online courses. It allows me to transform long lectures into concise, engaging clips. The autogenerated titles and descriptions are a huge time-saver, and the overall user experience of KwiCut is fantastic. It enhances my teaching immensely!"
"Thanks to Auto Video Clipping in KwiCut, I can easily transform my travel videos into captivating short films. It automatically selects the best moments and generates beautiful titles and descriptions. KwiCut has become my go-to platform for preserving and sharing my travel memories!"
Small Business Owner
|
Rachel
"KwiCut's Auto Video Clipping feature has transformed our social media marketing. It easily converts our longer promo videos into short, attention-grabbing clips with autogenerated titles and descriptions. Our engagement has skyrocketed since we started using KwiCut. It's a powerful tool for businesses!"
"KwiCut's Auto Video Clipping feature has added an extra touch of excitement to the events I attend. It captures the best moments and creates short videos that perfectly reflect the atmosphere. Sharing these clips on social media has become a fun way to relive the event and connect with others. Thank you, KwiCut!"
Go Far Beyond A Auto Video Clipper