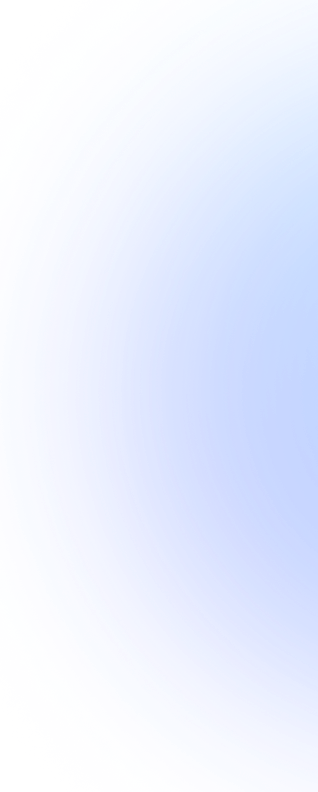 Auto Transcription
Quickly and accurately convert audio or video to written text online with the latest AI. Perfect for transcribing meetings, interviews, lectures, podcasts, calls, or other conversations.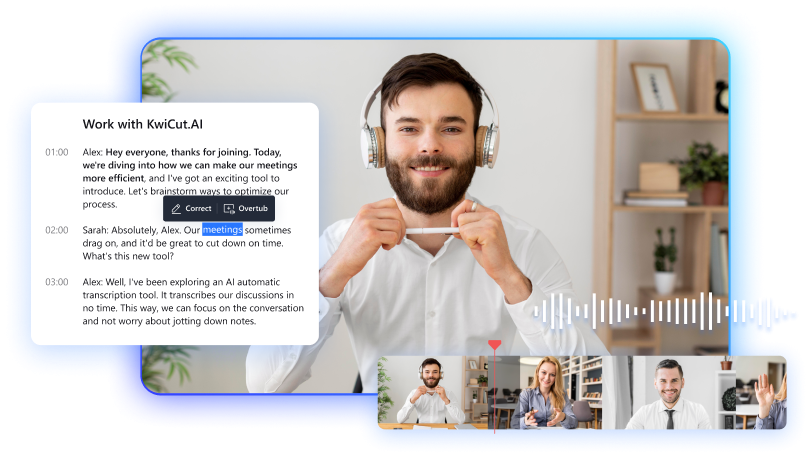 Get Quality Transcripts Instantly
Online transcription services simplify your life. Convert inspiring podcasts and recordings into written text seamlessly with KwiCut AI Transcription Tool. Its user-friendly interface and advanced voice recognition technology ensure error-free transcripts. Extract readable text from various audio/video formats, such as MP3, MP4, WAV, and more. Search keywords and edit text easily before downloading. Try it today!
How to Transcribe Audio/Video to Text?
Upload Your Audio/Video File.
Launch KwiCut AI Transcription tool on any mobile or desktop browser, then tap the Transcribe Now button to browse your local files and upload a video or audio file. You can also load a video by merely dragging and dropping.
Let AI Do the Transcription Work.
After audio uploading, the advanced AI tool will scan the file before auto-transcribing it into readable text. You will see the text tracks on the left pane of the workspace. Proceed to edit the texts where necessary.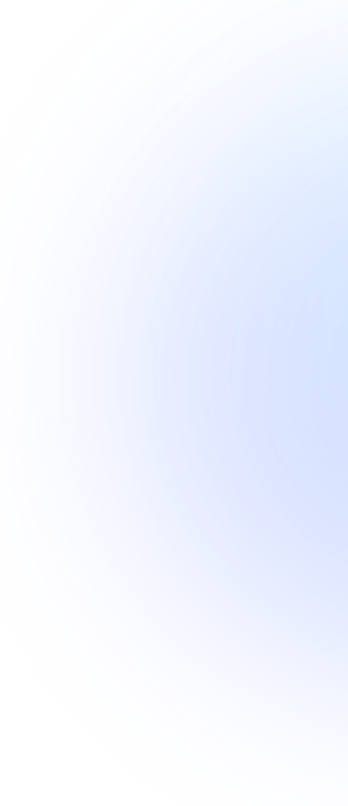 What Makes KwiCut An Excellent Transciption Tool
Frequently Asked Questions of Auto Transcription
How to transcribe audio to text automatically?
Converting audio to text online is super easy and fast with KwiCut Automatic Transcription. effortlessly handles a wide range of popular audio and video formats like MP3, WAV, M4A, FLAC, OGG, OPUS, OGA, and more. Simply upload your audio recording or speech, and watch your transcripts appear in no time!
How to convert video to text instantly?
KwiCut is the ideal tool for transcribing audiovisual content using AI. Follow the above steps to get your transcription texts in seconds. You can transcribe video formats like MP4, MOV, and more.
What is automatic speech recognition (ASR)?
ASR technology allows us to use voices to command or speak to a computer. In other words, the computer will recognize the voice content before converting it to text. For example, you can use KwiCut Voice Recognition to dictate texts into emails and documents and emails.
Manual, human transcription, or automated transcription?
Always use a free AI transcription tool like KwiCut to maximize your transcription sessions. This way, you don't need a professional to finish the work, saving you time and money. However, you will still need to manually review the transcribed work because all AI transcription websites are not 100% accurate.
How to get a transcript of your interview or meeting?
Sometimes you may want to transcribe a meeting or interview before printing it as a hard copy or sharing it as an email. In that case, use KwiCut to get accurate results in seconds. Follow these steps:
Launch the AI transcription tool on your browser.
Upload the audio file that you want to transcribe.
KwiCut will auto-transcribe the audio to English text.
Edit the transcribed texts by correcting texts.
Export the transcribed text as SRT or TXT file.
Is KwiCut one of the best Al transcription service?
Yes, it's highly recommended using KwiCut to extract texts or transcripts from voices. Unlike other transcription services, KwiCut handles a wide range of popular video/audio file types, including MP3, MP4, MOV, OGG, and more. Also, it uses an advanced AI model to ensure you get instant and accurate results. Moreover, it has an inbuilt text editor allowing you to delete, add text or even convert text to speech.
Happy Clients from KwiCut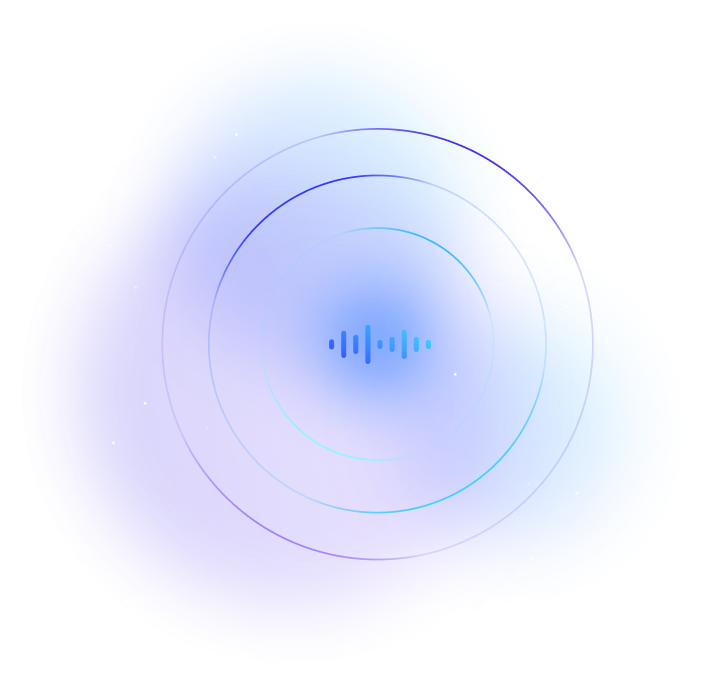 Psychology Student
|
Bridget
I often find keeping up with my lecturer when taking important notes challenging. Thanks to this program, I never miss details in my lecture sessions. I'm really loving it!
Thanks Media.io for developing this excellent program. I occasionally use it to create minutes for my boss' meetings, which was time-consuming before I found KwiCut.
Nothing inspires me more than listening to my favorite music while reading the vocals line-by-line. This free AI transcription tool allows me to extract accurate lyrics from my favorite songs and even create my own music videos. I love it!
This program has helped simplify my video upload process on YouTube. I can now generate and add English subtitles to my videos in seconds. Highly recommended!
An indispensable asset for any podcaster! The level of accuracy is astonishing; it captures every nuance of my speech flawlessly. The time I used to spend painstakingly transcribing episodes has now been drastically reduced, allowing me to focus more on content creation and engaging with my audience. Kudos to the developers for creating such a remarkable tool that truly empowers podcasters!