KwiCut User Guide
KwiCut's Detailed User Guide: Experience the Simplicity of Video Production Driven by AI.
Get Started with KwiCut
If you want to explore the unique features of video editing and are tired of background noises from your audio or video, then enhance your creativity in editing skills through KwiCut. Here is the step-by-step guide where you can upload and use the KwiCut online to transform your content within a few steps.
Index
01

Product Brief

KwiCut is a cutting-edge audio and video editing tool powered by GPT-4.0 AI technology.

It offers noise remover, voice cloning in any human tone or pitch, and auto transcription for easy script generation. Whether you're creating tutorials, podcasts, or social media posts, KwiCut's features like AI Copilot help generate high-quality text efficiently.
02

Using KwiCut Online

Suppose you are a newbie to the KwiCut tool and want to avail its features for free.

Go to the official website of KwiCut and sign in to it.
Note:
If you want to unlock the full potential of KwiCut, click
here
to get its desktop version.
03

Interface Walkthrough

If you want to edit your audio or video project and don't know where to start, read the following instructions that will help you use each feature easily.
Before Login
Home: Create New Project from the top, and Login to unlock full features from below.
AI Tool Box: it includes three features: Image Enhancer, Video Enhancer, and Inspiration, whose detailed information can be acquired from here.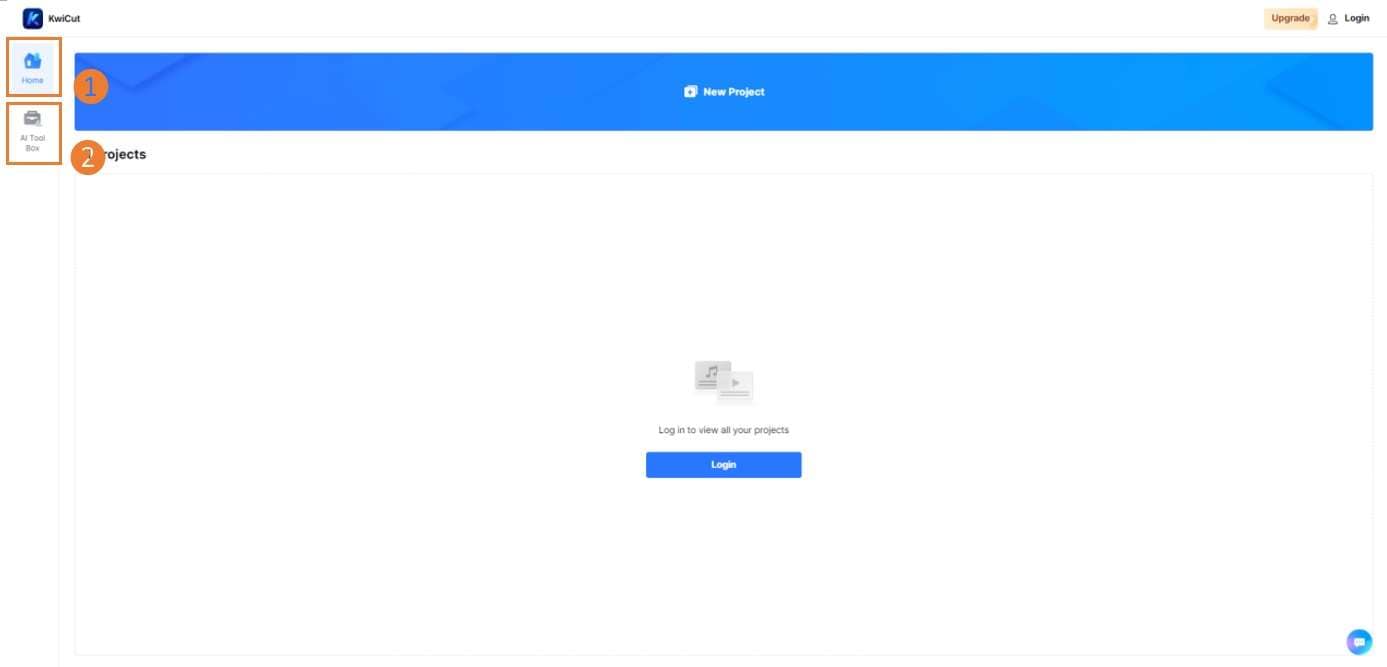 Home Page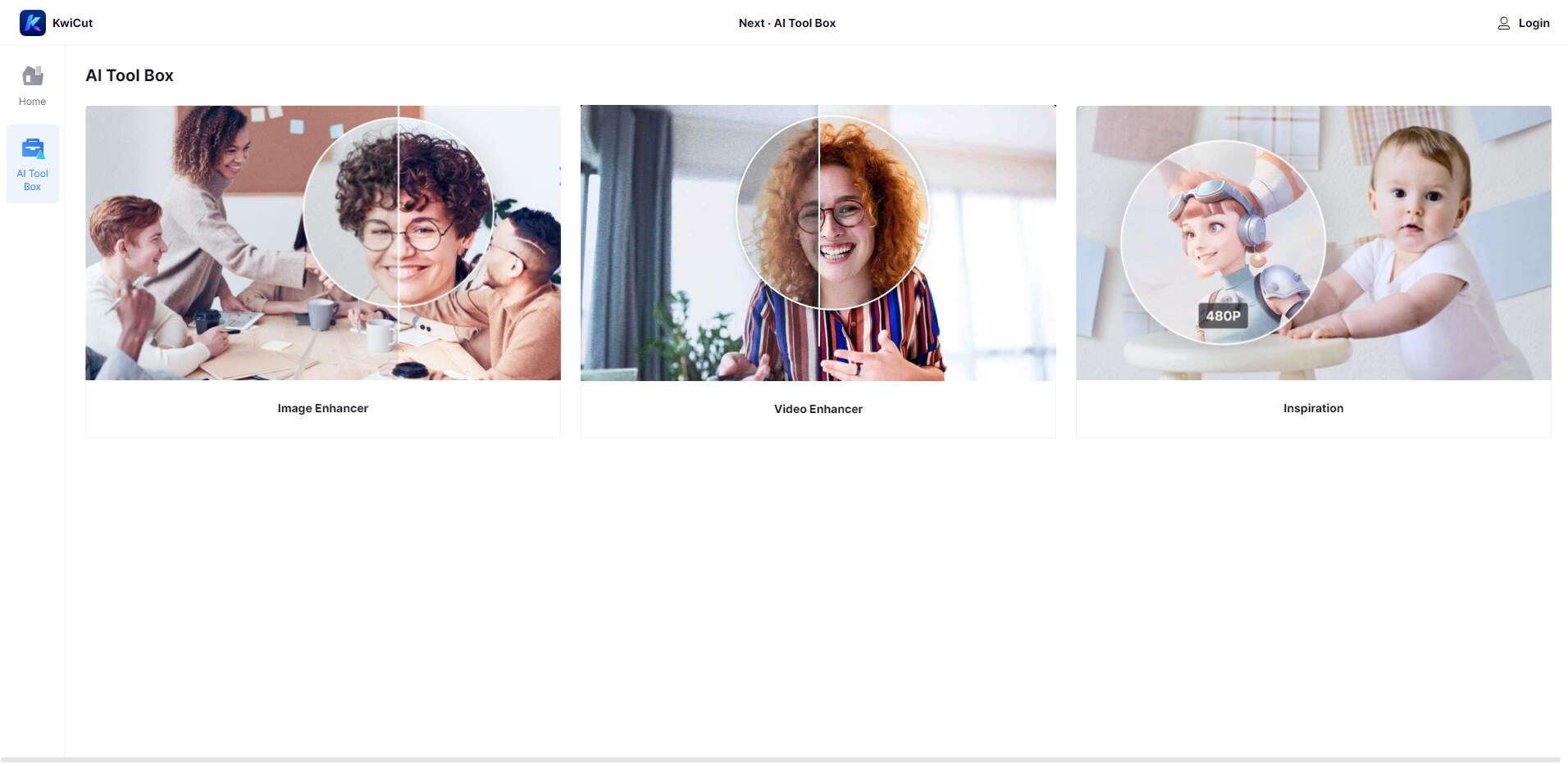 AI Tool Box
After Login
All Projects: Check all history projects with their name, duration, size, created time, and last modified time.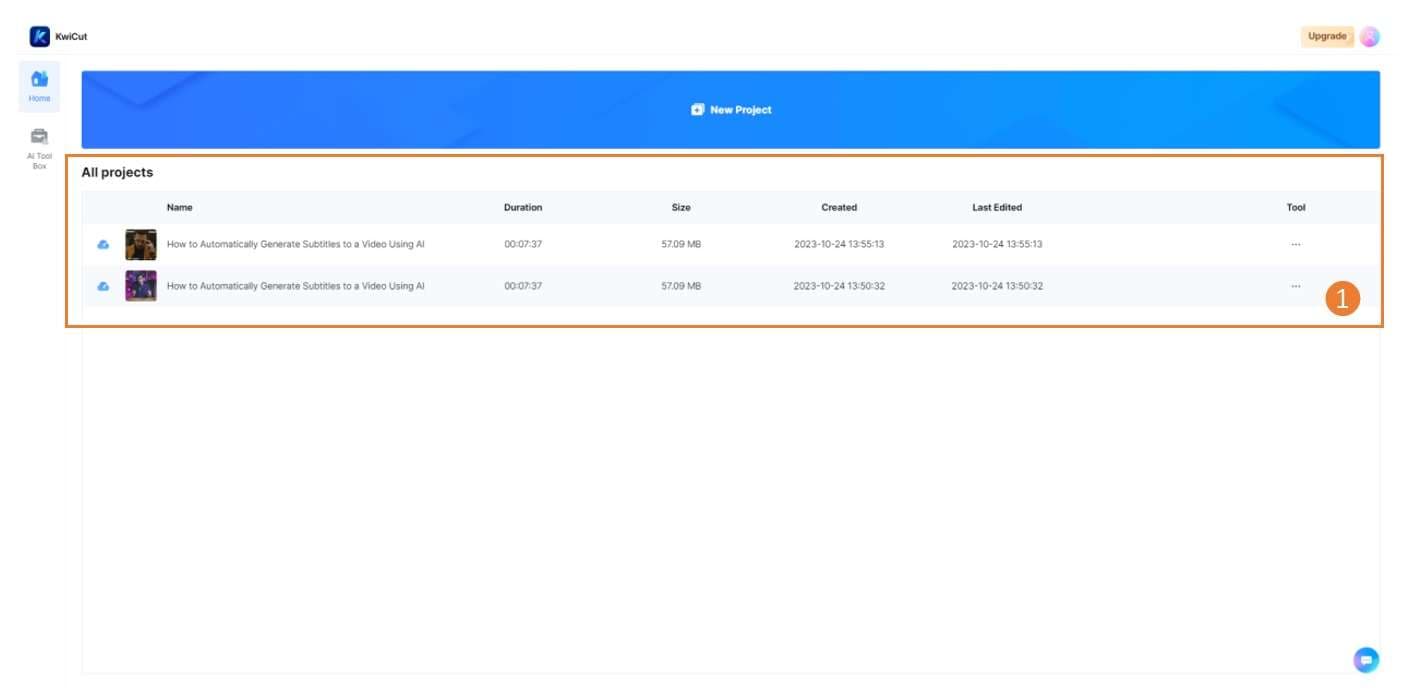 After Login
Editing Interface
Feature bar: At the bottom is the Feature bar, including powerful features Voice Clone, Studio Sound, AI Copilot, etc.
Script Editing: The left side of the center of the screen is automatically transcribed text, on which you can click for quick jumps.
Screen Preview: The right side is the corresponding video image. You can adjust the layout, font style, font name, and font size of the transcribed text.
Timeline: At the bottom is the timeline and automatically generated subtitles. You can adjust the zoom in/out and volume of the sound from the editing interface.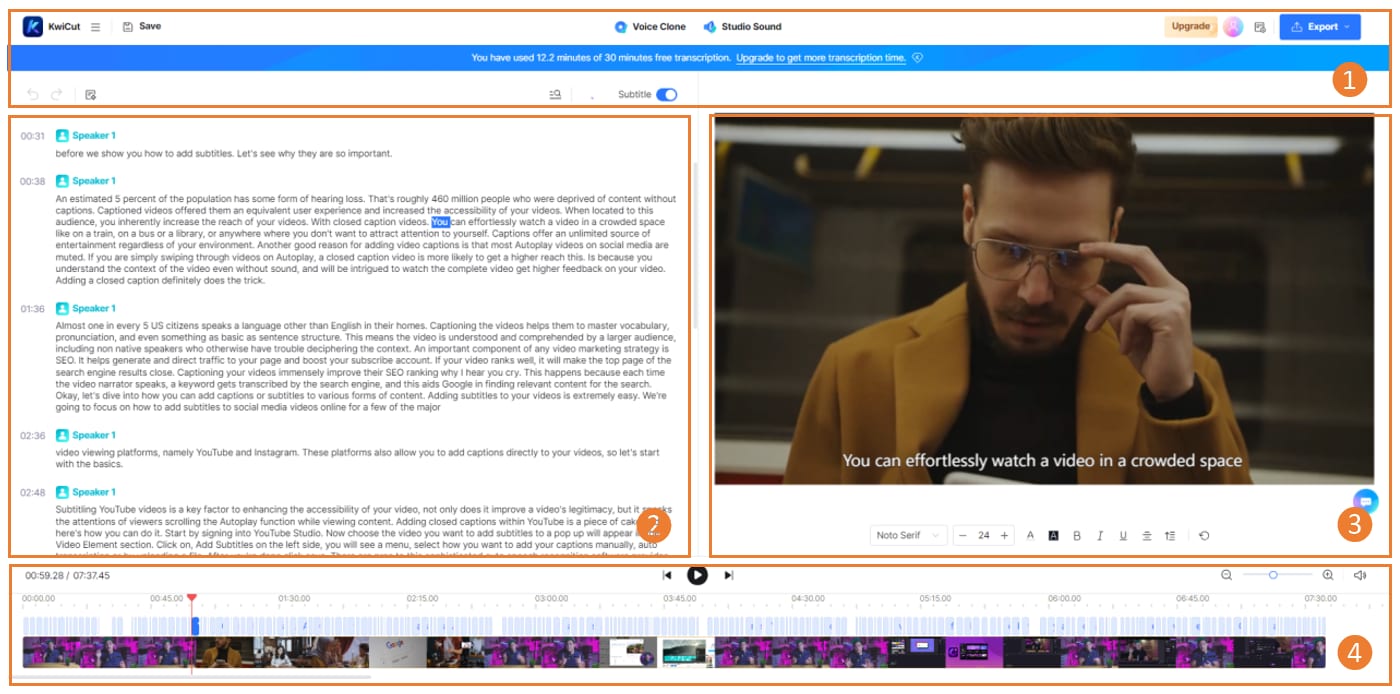 Editing