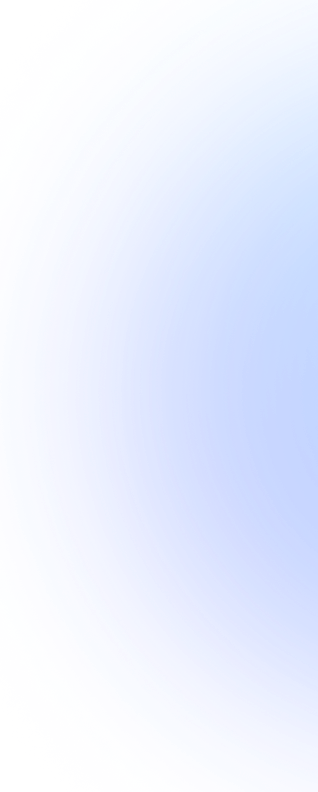 Noise Reduction
Enable AI to remove background noise from audio or video online for free. Effortlessly enhance your audio quality by cleaning echoes, hisses, hums, wind, clicks, or other unwanted sounds. No need for Audacity or other complex software.
1-Click Noise Remover for Clear Soundtracks
Creating ideal audio involves eliminating background noise. KwiCut's noise removal tool employs advanced AI to remove echo, wind, keyboard, and more, ensuring clean audio. Best of all, it's free and web-based, making it a superb Audacity alternative for removing background noise from audio. Try it now!
How to Remove Background Noise from Audio/Video Online?
Upload Your Audio/Video to Denoise.
Launch KwiCut noise reduction tool on your browser and then load your audio or video file. This program supports most formats, including MP3, WAV, OGG, MP4, MOV, and more.
Let AI Reduce the Noise for You.
After successfully uploading the sound file, click Studio Sound to perform AI audio noise reduction. This process should take seconds.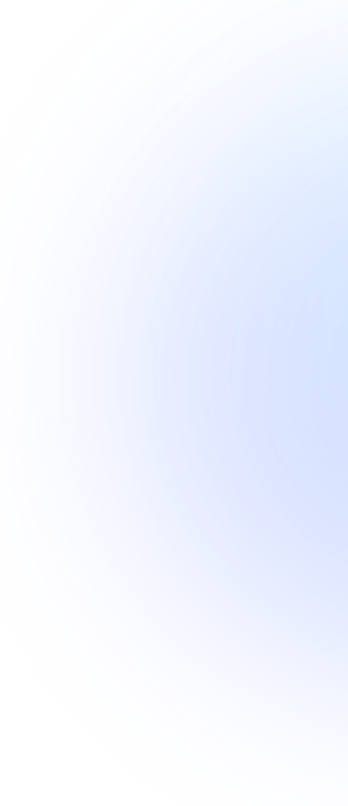 What Makes KwiCut An Excellent Noise Remover?
Enhance Audio for Clear Communication
We've all been there, background noise ruins a perfectly good recording. Imagine an inspiring podcast with adorable baby cries, or an audio presentation amidst a bustling room – not so enjoyable, right? Don't let these distractions like chattering, whistling, buzzing or hissing get in the way of your message. With KwiCut AI audio enhancer, achieving superb clarity and professionalism in your audio quality is a breeze.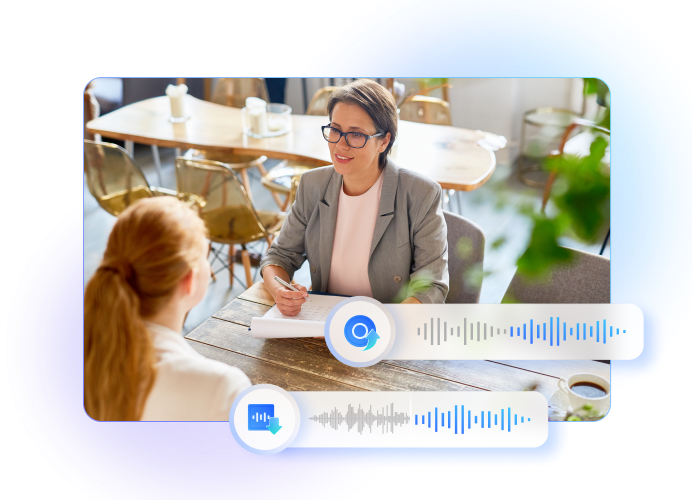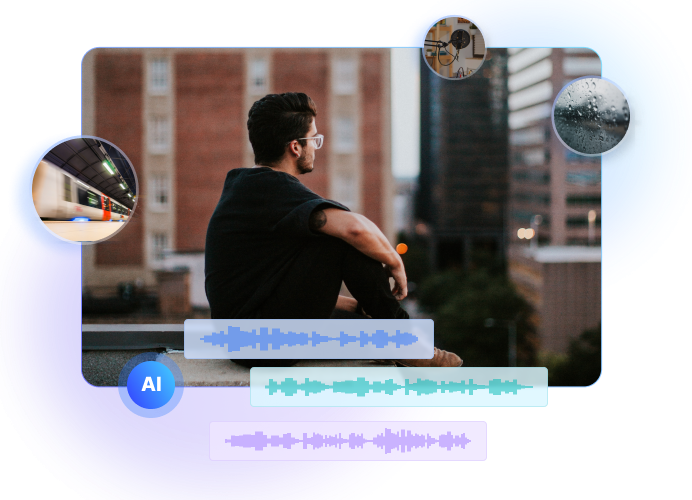 Easy Noise Cancellation with New AI
KwiCut utilizes advanced AI and machine learning algorithms to analyze the captured audio stream, gauges the noise levels and volume and effectively cancels out any disturbing sounds from the environment. This ensures optimal speech clarity and concentration. Moreover, the web-based noise reduction tool supports a variety of audio and video formats for editing, including but not limited to MP3, WAV, MP2, AIFF, FLAC, MP4, and MOV.
Perfect Your Audio in Editor
If you only want to enhance the audio quality of specific noisy segments, KwiCut offers a convenient solution. By trimming the corresponding text sections, this powerful text-based audio editor effectively removes background noise. Additionally, you can opt for 'Overdub' or AI voice cloning to produce remarkably clear and high-quality new speech. Achieving these results is a seamless process with KwiCut, making it an ideal choice for improving your audio content.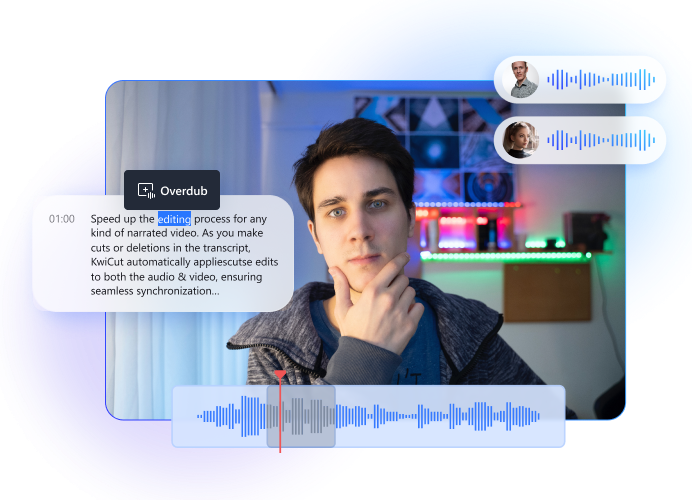 Frequently Asked Questions of Noise Reducer
How does an AI noise reduction work?
AI audio noise reduction is the process of using Artificial Intelligence to scan audio and identify noisy sounds in the audio. Once the AI has identified the noise, it will remove it, leaving you with clear, high-quality audio. This makes the process easier and faster than a professional tool like Audacity.
How can I easily remove background noise from audio and video?
You can easily remove noise from video and audio using KwiCut. Simply upload the audio from the noise reduction tool, and the AI will automatically clean up noise from audio. It can precisely extract noise from MP4, MOV, AVI, MP3, OGG, and more.
What are the best noise reducers online?
Besides
KwiCut
, there are multiple ways to remove noise from audio online, whether using a mobile phone or desktop. Below are some of them:
Audacity: This is one of the most advanced tools for noise removal on desktops. It can remove noise, cut, trim, merge, and perform other audio editing features. Unfortunately, it's not a beginner-friendly option.
Audio Video Noise Reducer: As the name hints, this program can denoise audio and video files on Android. It uses deep machine learning technology to reduce noise from 10+ formats.
Audio Noise Reducer & Recorder: If you're using an iPhone or iPad, this is the ideal noise reducer for you. It can denoise audio formats like MP3, M4A, and WAV. You can also record noiseless audio in WAV, CAF, and M4A.
Audio Denoise: This is an online program for denoising audio without installing anything. You can manually adjust the amount of noise, block size, modulation tracking, and more.
How to get rid of background music from recorded audio?
You can easily erase undesired background music from your audio using
Media.io AI vocal maker
. Using advanced AI voice recognition, the tool removes unwanted background music, preserving a clean vocal track without extra noise reduction tools. To eliminate extra non-musical sounds like ambient backgrounds, wind, traffic, clicks, and barking, opt for the KwiCut Noise Remover.
Happy Clients from KwiCut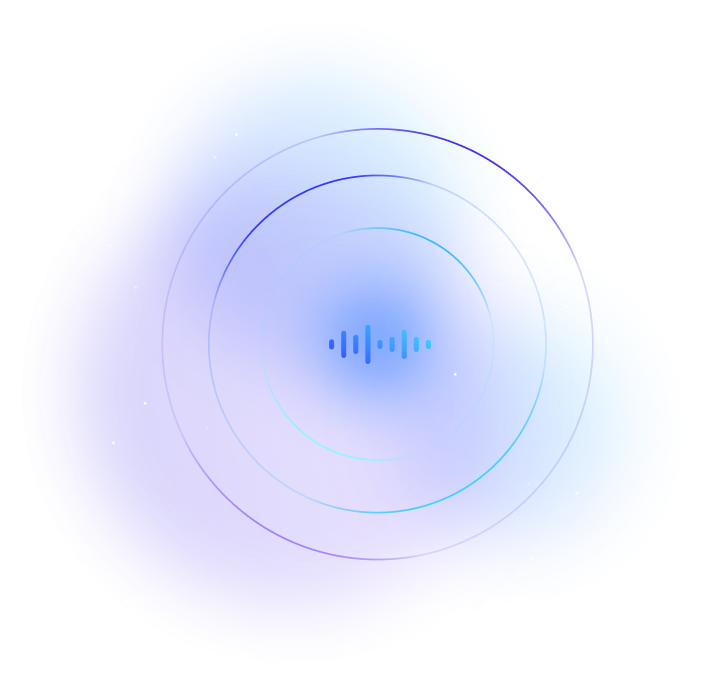 This program has really helped me translate my lectures which can sometimes be a little noisy. Thanks to this tool, I can listen to my recordings and take more accurate notes. Very helpful!
This program always does the job for me whenever I want to denoise audio or video. I urge the developer to add more noise reduction customization options. But so far, so good!
This is definitely one of the best noise reduction programs you can trust with your karaoke recordings. I occasionally use it to denoise and quickly cut my music recordings. Highly recommended!
It seamlessly removes noise from my videos, and the output quality is super clear. I'm yet to experience any problems with this noise reducer. Keep it up!
I couldn't have enough good words to say about this audio enhancer. It helps me easily fine-tune my podcast recording with excessive noise. The audio-cutting tool is also a welcomed addition. Thanks, guys!
Go Far Beyond An Auto Transcriber
KwiCut does more than just remove noise from audio and files. It's an all-in-one AI-powered editor that makes content creation a breeze.
You can exploit additional features such as the text-based video editor, overdubbing, subtitle generator, audio enhancer, voice cloner, and more.
You're welcome to try it!