KwiCut User Guide
KwiCut's Detailed User Guide: Experience the Simplicity of Video Production Driven by AI.
Remove Filler Words
Filler words like "um," "uh," "like," and "you know." can make your videos sound less professional and distract your audience from the main message. But fear not! In this tutorial, we will show you how to effortlessly remove filler words using KwiCut's advanced AI technology!
01

Auto Filler Words Removal
Follow these refined steps for a professional approach to removing filler words from your video using KwiCut: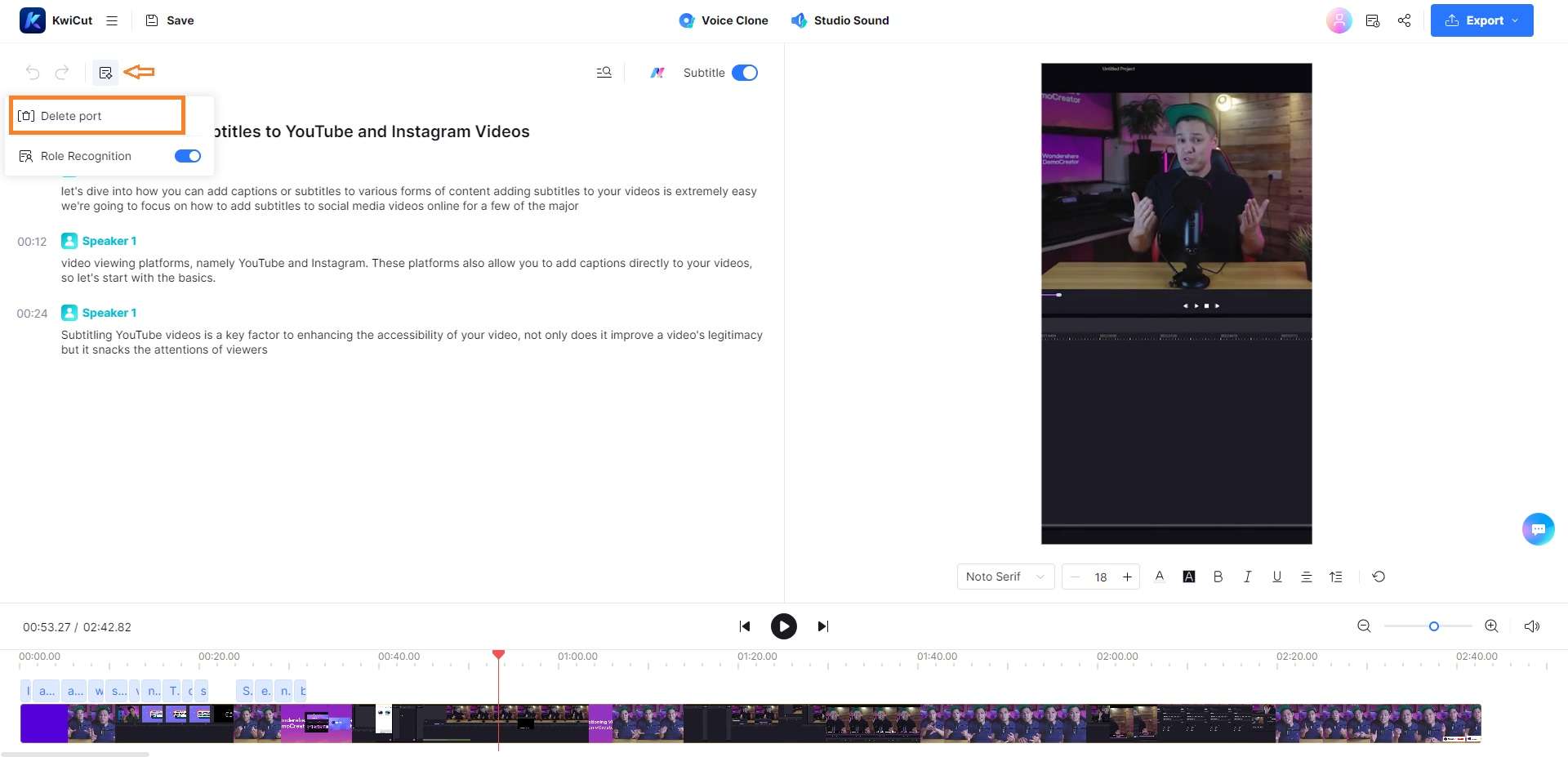 Delete Port
Begin by uploading your video for automatic transcription by KwiCut. Once completed, navigate to the Feature Bar and select the Delete Port option.
KwiCut will then identify and tell you how many filler words have been detected.
Upon confirming the deletion, KwiCut will seamlessly eliminate filler words, providing a smooth and natural transition in the edited video.
Note:
You may repeat the Delete Port operation as necessary until the system indicates No ports detected to ensure a crisp, clear final product.
02

Manual Filler Words Removal
Efficiently modify textual content to enhance its effectiveness directly within the script area. This real-time editing allows you to manipulate the video as if it were a text document: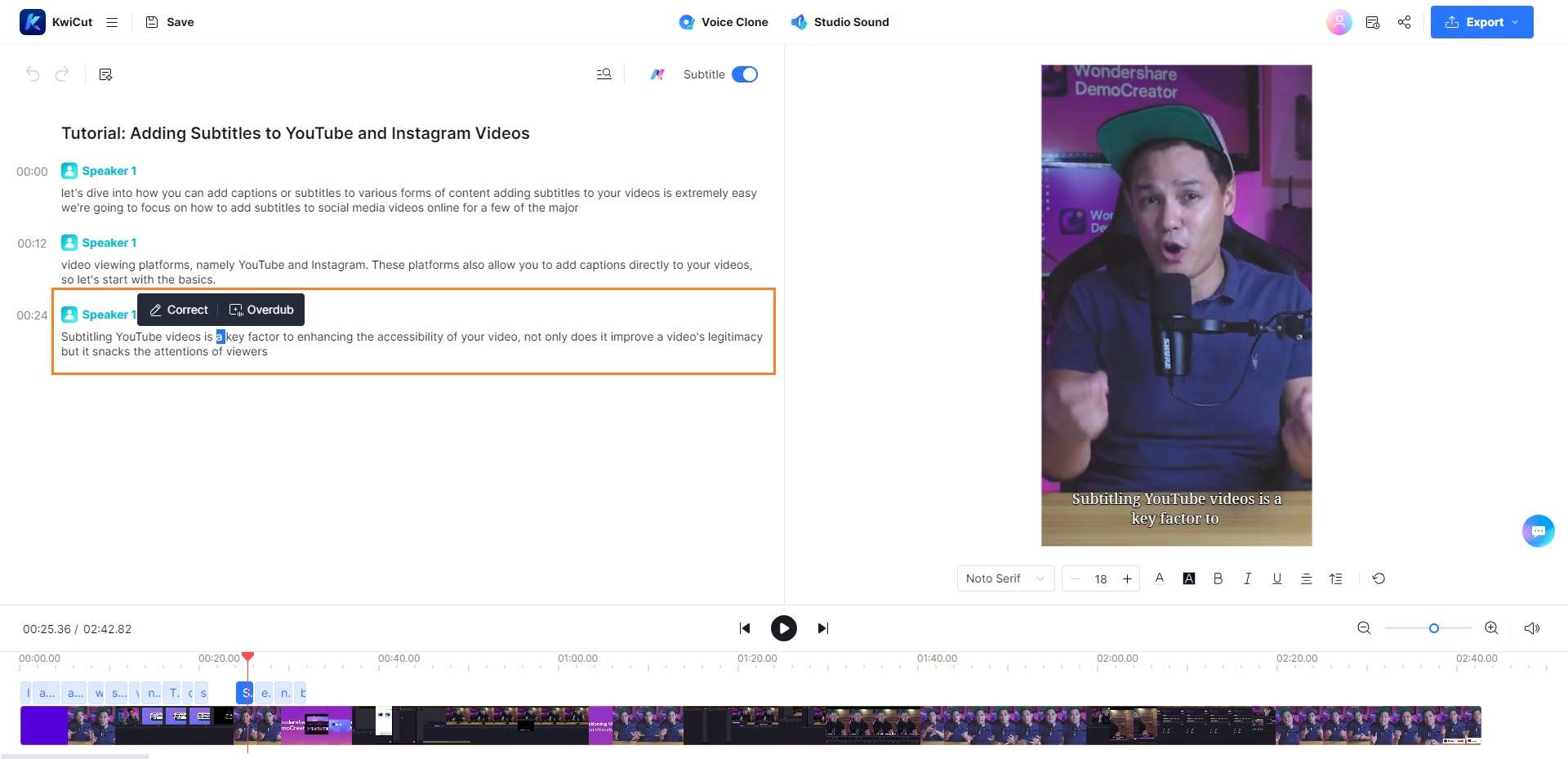 Manual Editing
In the Script Editing interface, select any filler word that hinders the smooth flow of your video, and tap the Backspace on the keyboard to remove it without effort.