KwiCut User Guide
KwiCut's Detailed User Guide: Experience the Simplicity of Video Production Driven by AI.
Auto Transcription
KwiCut swiftly identifies human speech within audio and video files, transcribes it into text, and segmentes it accordingly for easy review and editing.
Are you ready to unlock the potential of your video content? Let's get started!
01

Upload Your Video File
Before we can begin transcribing the audio in your video, we first need to upload the file to KwiCut.
Follow these simple steps: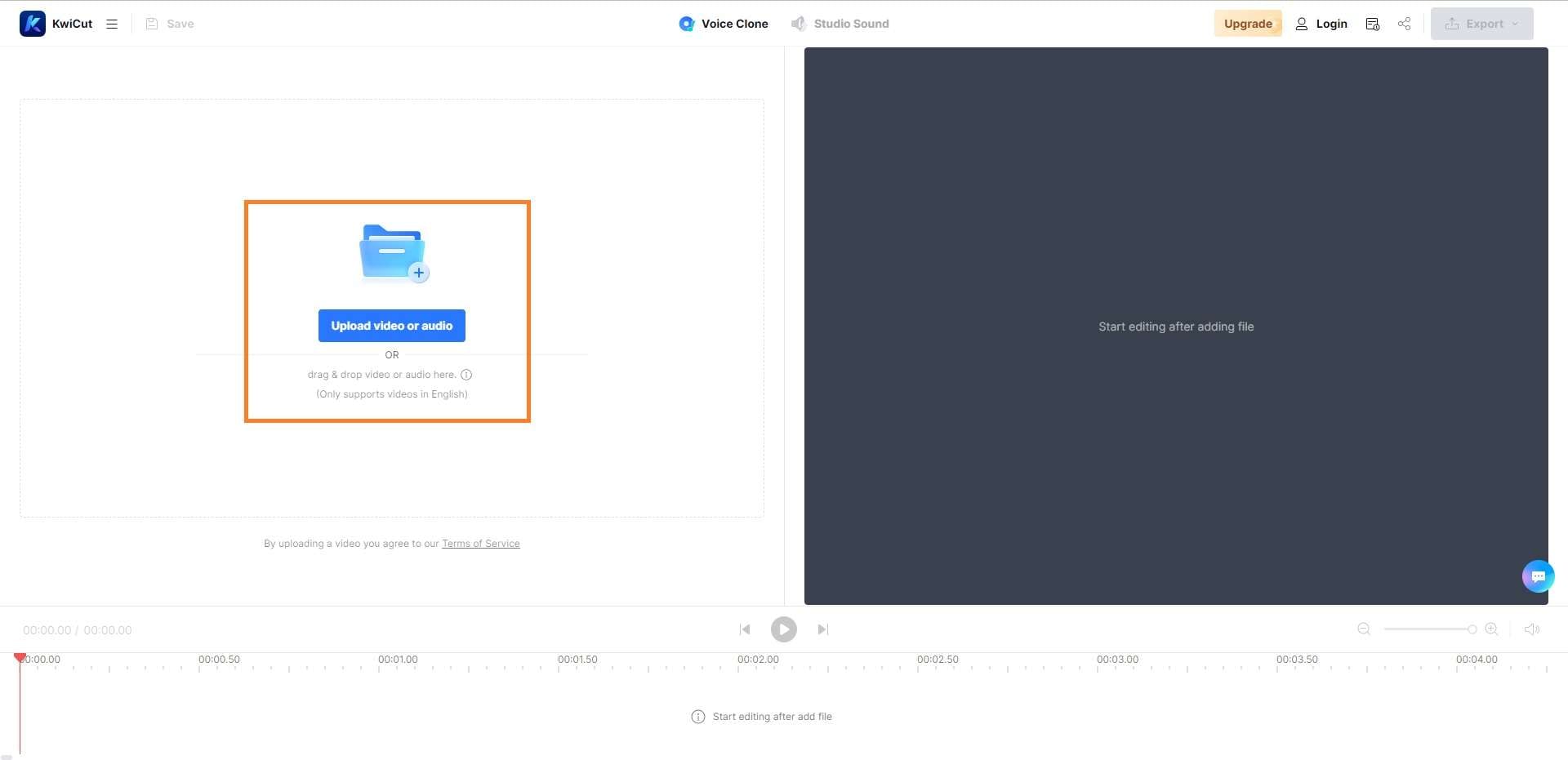 Upload
Visit the KwiCut website at www.kwicut.media.io/app/.
Login to your account, and create a New Project
Click on Upload and select the audio or video file that you would like to transcribe.
Sit back and relax while KwiCut processes your video file.
02

Auto Transcription with KwiCut
Efficiently modify textual content to enhance its effectiveness directly within the script area. This real-time editing allows you to manipulate the video as if it were a text document:
Editing
After your video has finished processing, you will automatically enter the editing interface. You can find your script well displayed on the left.
If needed, you can edit and fine-tune any mistakes or inaccuracies in the transcription manually, which takes effect in the video subtitle in real time.
Once you are satisfied with the transcript, Export or save it for further use.