In an age where voice is the essence of expressing ourselves, AI voice filters are ushering in a transformation. With an AI voice filter, you can mimic existing voices or tailor your own to suit the unique demands of your project. By tapping into the immense potential of artificial intelligence, it offers an exceptional spectrum of possibilities. This article will review the best AI voice filter app and tools available online today.
Part 1. The Evolution & Applications of AI Vocal Filters
In recent years, AI-powered voice filters have emerged as a technological marvel, profoundly impacting the world of content creation and live podcasting. These filters represent a leap forward in voice manipulation technology, utilizing artificial intelligence algorithms to modify and enhance voices in real-time. Gone are the days when voice alteration required expensive studios and specialized equipment. Today, individuals can change their voices with just a few clicks, giving rise to a wave of creativity, entertainment, and versatility in the digital soundscape.
AI voice filters have found a prominent role in content creation, especially in podcasts and video-making. Podcasters, YouTubers, and content creators are harnessing the power of these filters to elevate their productions. Whether it's adding an air of mystery, impersonating famous figures, or simply enhancing audio quality, AI voice filters offer an array of tools to amplify creativity. They allow content creators to experiment with unique character voices, enhance storytelling, and engage audiences on a whole another level.
Beyond content creation, AI voice filters are seamlessly integrated into real-time communication apps, injecting an element of fun and personalization into conversations. From video calls to voice chats, users can morph their voices in playful or imaginative ways, turning ordinary interactions into memorable experiences. These filters enable users to adopt personas, share emotions through animated voices, and explore the limitless possibilities of vocal expression. They are not just tools but gateways to a world where every word becomes an opportunity for creativity and connection.
Part 2. Top 5 Voice Filter Tools Available Today
Media.io, as the name suggests, is a one-stop solution for all things media. This versatile online platform offers an array of video, audio and photo manipulation options. It has an excellent voice modifier lets you change any voice into different pitches with just a few simple clicks. With the Media.io Free plan, you can enjoy full access to 3 tools, while 12 have restrictions. Alternatively, Monthly and Yearly plans grant you full access to all available tools.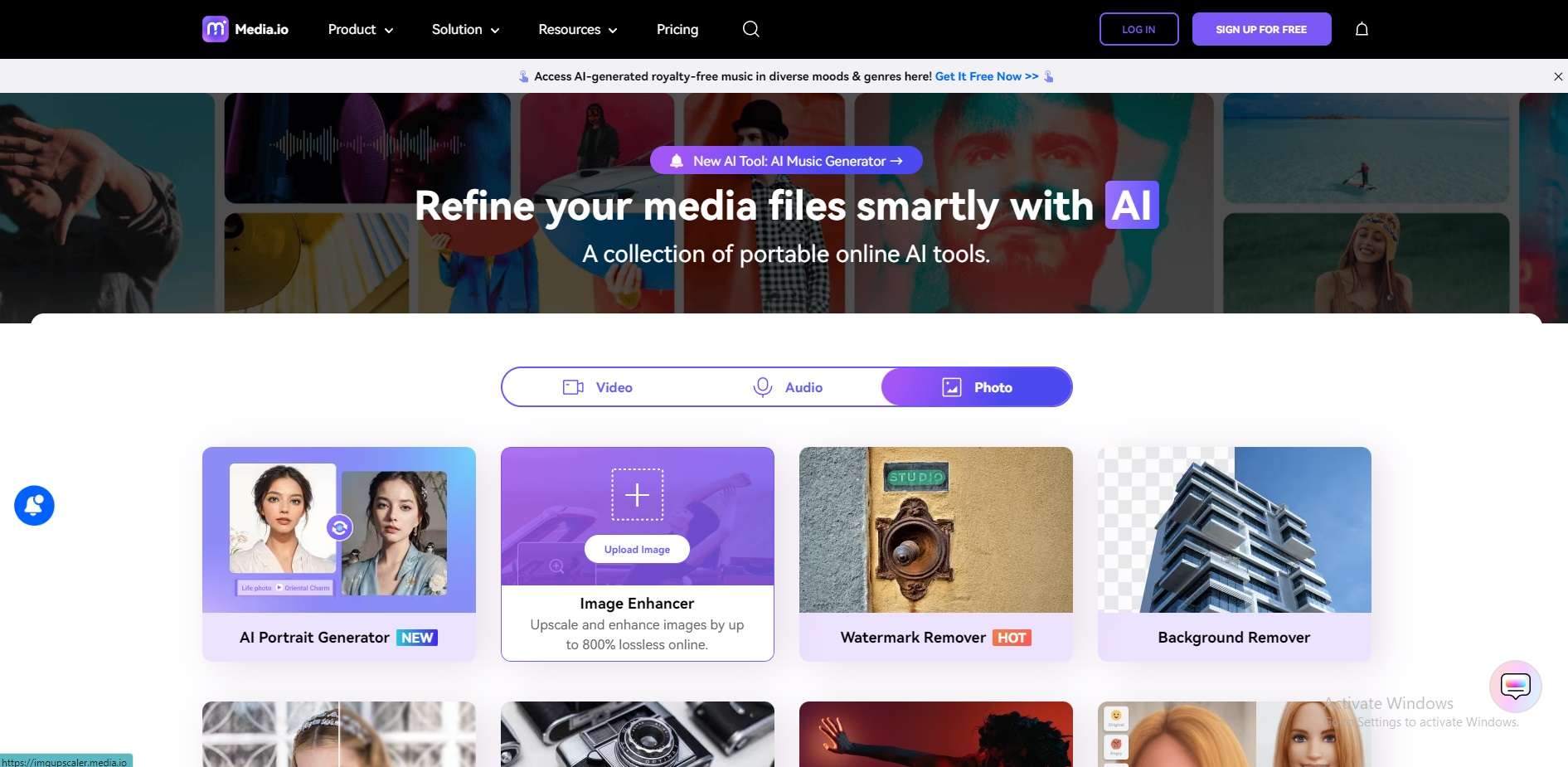 Pricing:
Media.io has three available plans:
Free
Basic - $4.99/month (or $59.99/year)
Pro - $9.99/month (or 119.99/year)
Features:
Free robot voice filter
You can also your voice into animals and people
Effortlessly switch between male, female or kid voices to suit your needs
Enhance your audio with ambient sounds
Modify the speed of your voice
Pros
Provides an excellent range of tools that are absolutely free
Supports all major audio formats like WAV and MP3
Excellent minimalistic user interface
Cons
Audio processing is a bit slow
Born a fun hobby project by a solo developer, VoiceChanger.io has become a popular option for many content creators. It offers as many as 51 voice filters to change your audio into. Changing voice is straightforward: just upload your audio, pick an icon, and let Voicechanger work its magic, seamlessly applying the AI voice filter. It truly is that effortless, and you don't even need a voice filter mic!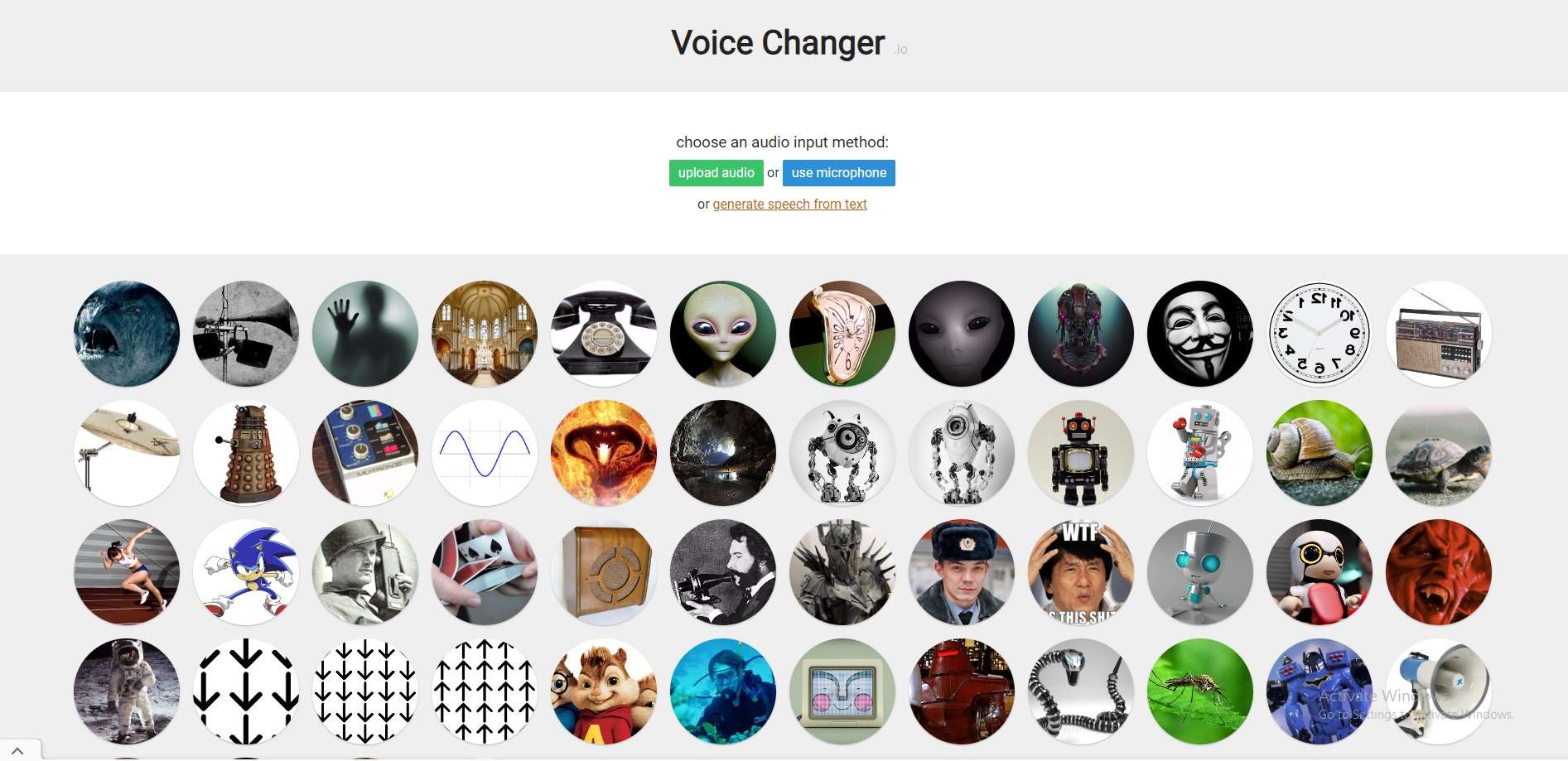 Pricing
Features
Convert your voice into alien, anonymous hackers, robot, radio or 47 other vocal filter options
Create a custom voice
Provides new and creative ways to add quality sounds to your voiceovers
Several options to simplify creating soundboards
Pros
Easy to use
Several funny voiceover options
Absolutely free of cost
Cons
No real-time modulation
No regular updates
MyEdit stands as an outstanding audio editing and voice filter online app for content creators of all skill levels. Beginners will appreciate its user-friendly interface and AI tools, which make editing a delightful experience. On the other hand, professionals will marvel at its ability to tackle complex tasks with ease. No more tinkering with OBS voice filters!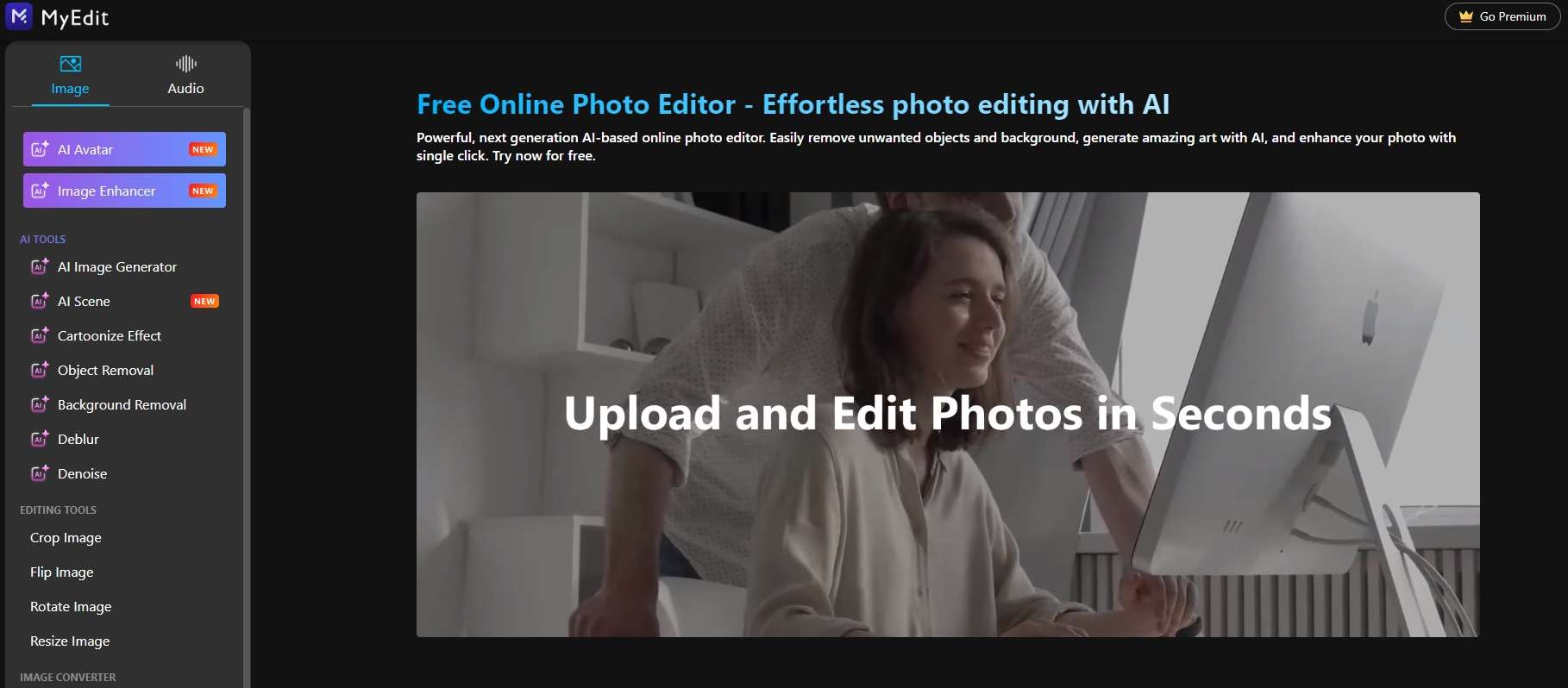 Pricing
Key Features
Remove vocals from audio tracks
Change your voice into Jenny Thompson, Carson Price, or Sara Harris, among others
Detect the beats of minute (BPM) of your audio
Trim and edit audio recordings with precision
Improve audio quality by removing background noise and wind
Pros
Suitable for beginners as well as professionals
Supports four audio formats - MP3, M4A, WAV & FLAC
A comprehensive toolkit for audio perfection
Fast processing of audio files
Con
Cannot edit audio files longer than 10 minutes
TopMediAI is another very handy tool that seamlessly connects text with its audible counterpart. Operating like VoiceChanger.io, it simplifies the process. Just upload your audio, select a suitable voice filter and witness the magic unfold. The free version provides access to a diverse range of over 50 voice filters like weird robot, venom, sissy, etc. There's even a real-time changer that allows on-the-fly transformations into male/female, child, or movie characters.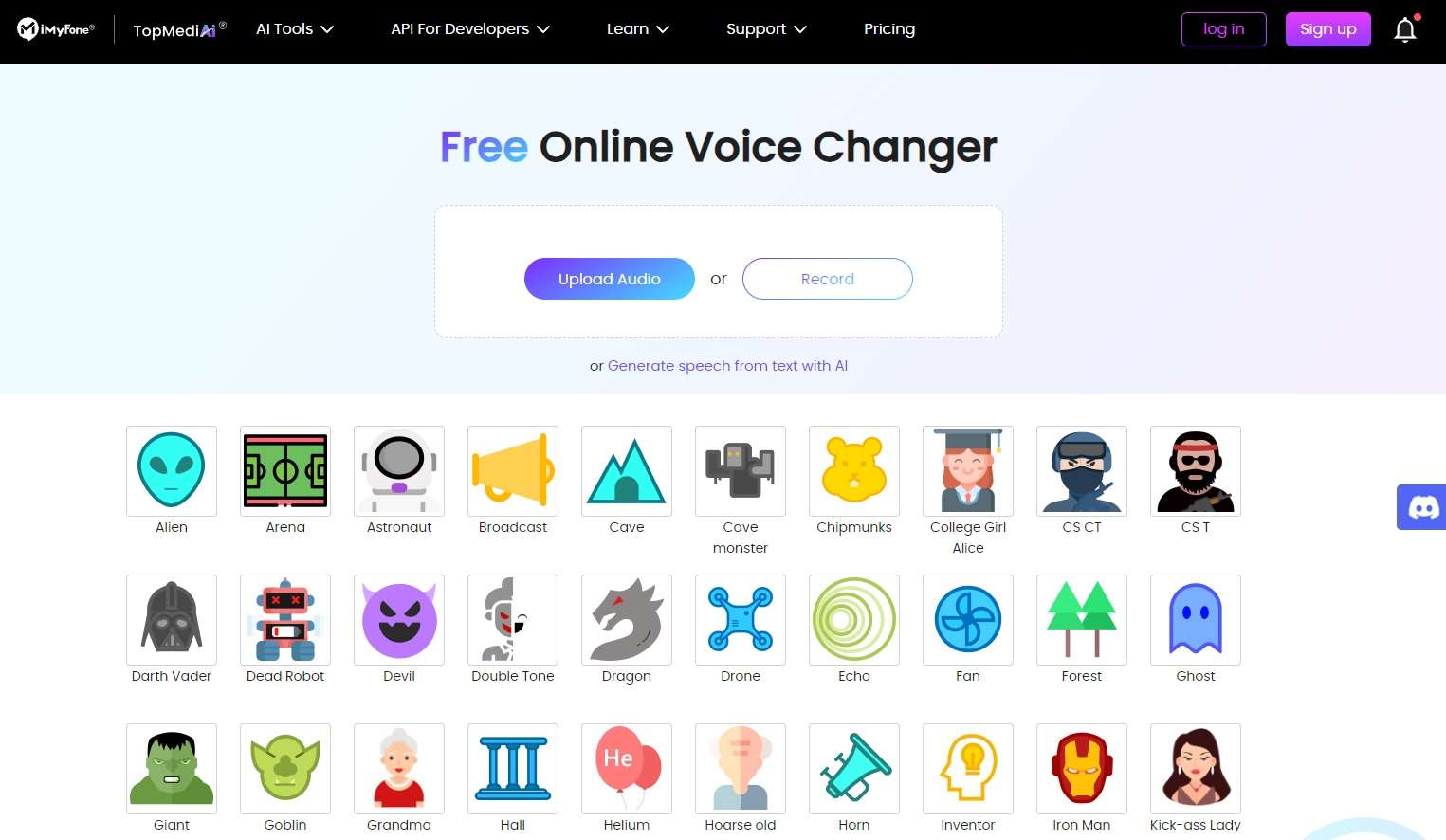 Pricing:
Free
Basic - $12.99/month
Premium - $19.99/month
Plus: $39.99/month
Clone Basic: 14.99/month
Clone Premium: $19.99/month
Clone Plus: $39.99/month
Key Features
3200+ sounds and voice templates altogether
Real-time voice changer
7 different price plans
50+ voices to select from
Pros
Human-like unique voice synthesis
Supports 70+ languages
Beginner friendly interface
Cons
No celebrity voice filters
FineShare's AI voice filter is also a solid choice in this arena. Powered by AI cloning capabilities, it instantly transforms your voice into more than 110 distinct yet realistic personas. This includes voices of playful characters like chipmunks and famous celebrities like Morgan Freeman. You can also modify your voice in real-time, in recorded audios/videos and boost the quality of your recordings.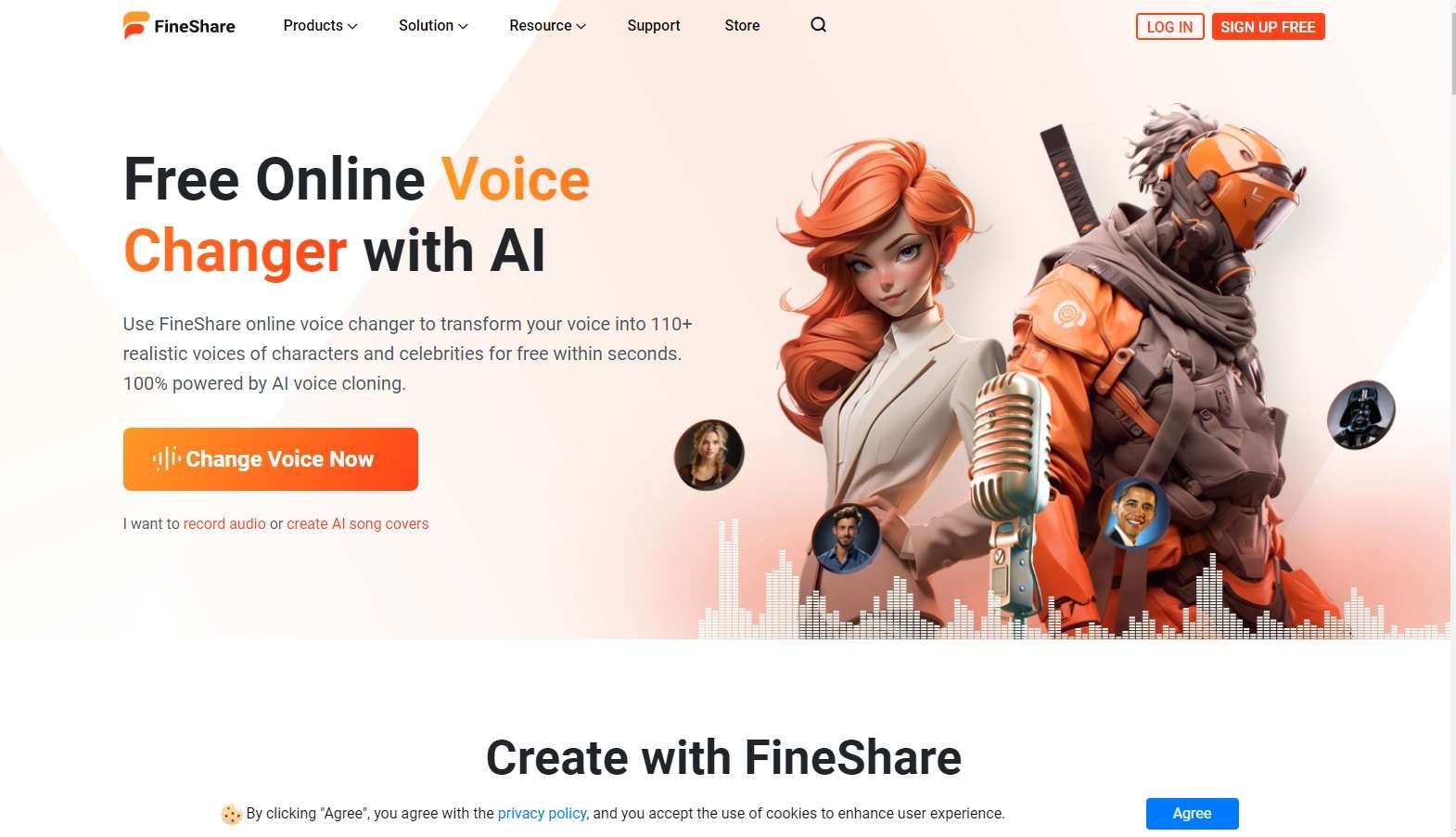 Pricing
Key Features
Change audio voice in real-time
Select any of the 110+ vocal filters
Text-to-speech and speech-to-text transcription
File voice changer for audio/video files
Pros
Lightening fast conversion
You can train AI voice cloner
Voice changer app for mobiles
Works exceptionally well with Whatsapp, Discord, Zoom, VR Chat and Google Meet
Cons
Deletes your files in 4 hours
Part 3. Top 5 Voice Changer Apps Available Today
Gone are the days when we used to have dedicated voice changer apps. Nowadays, social media platforms like TikTok have become the trendsetters even in this category. TikTok presents an array of dynamic filters that you can use to change your voice with flair. Options abound, from effects like the Cat, futuristic echo robot tones etc. With TikTok, you can also immediately share your online shenanigans with friends and family.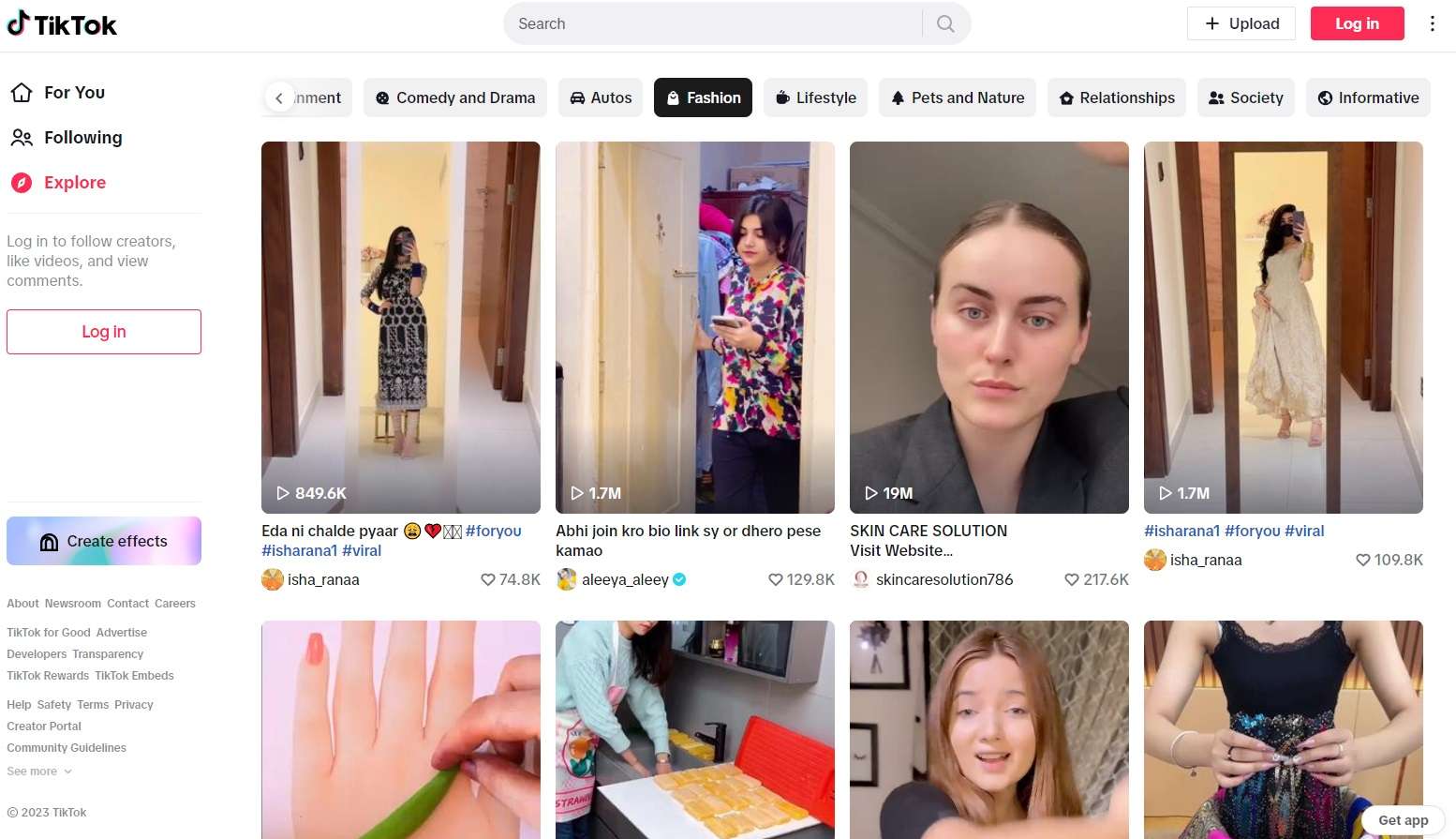 Compatibility
Pricing
Key Features
Modulation, Speed and Pitch shifting
Compatible with most devices that can run TikTok
Audio flexibility with voiceovers
Pros
Lots of voice effects to choose from
Easy to apply while posting a video
On-the-go voice changing
Cons
Only work while recording a video
Much like TikTok, Snapchat boasts an in-built voice changer feature that adds an extra layer of fun to your online endeavors. You can add many exciting voice changer lenses to your videos in real-time or pre-recorded ones. By pressing and holding the "speaker" icon, you can seamlessly apply a specific voice filter to your snaps. From there, let your creativity run wild by mixing and matching effects for an extra dose of entertainment. Alternatively, you can directly go to explore and search for various voice filters and then make your snaps with them.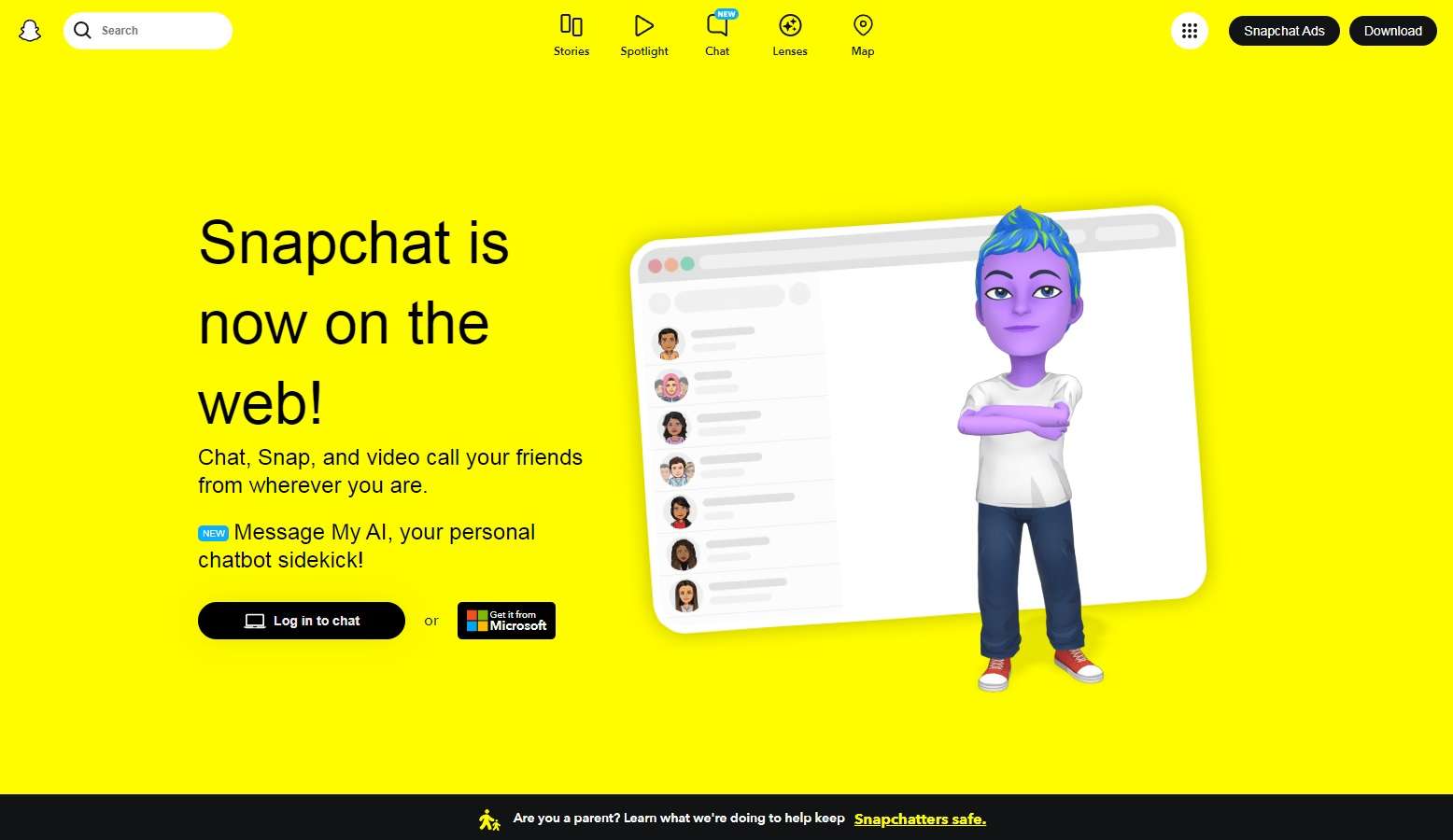 Compatibility
Pricing
Key Features:
Voice changer lenses
Add voice changer filter to videos in real-time
Remix your voice
Pros
Easy to use and apply
A large number of voice filters to choose from
Easy to share with friends and family
Cons
Snapchat has removed this feature in certain regions
AndroidRock's Voice Changer keeps it simple yet effective. With support for over a dozen effects– like old man, bee, drunk, underwater, etc – the app allows you to alter your voice during calls easily. It works just like you would expect. Simply record some audio, apply the voice filter, and save or share your creation with others. AndroidRock also lets you change the audio of a pre-recorded video. You can also record your conversations to have some fun later. While it's free to use and doesn't feature any in-app purchases, do expect occasional ads.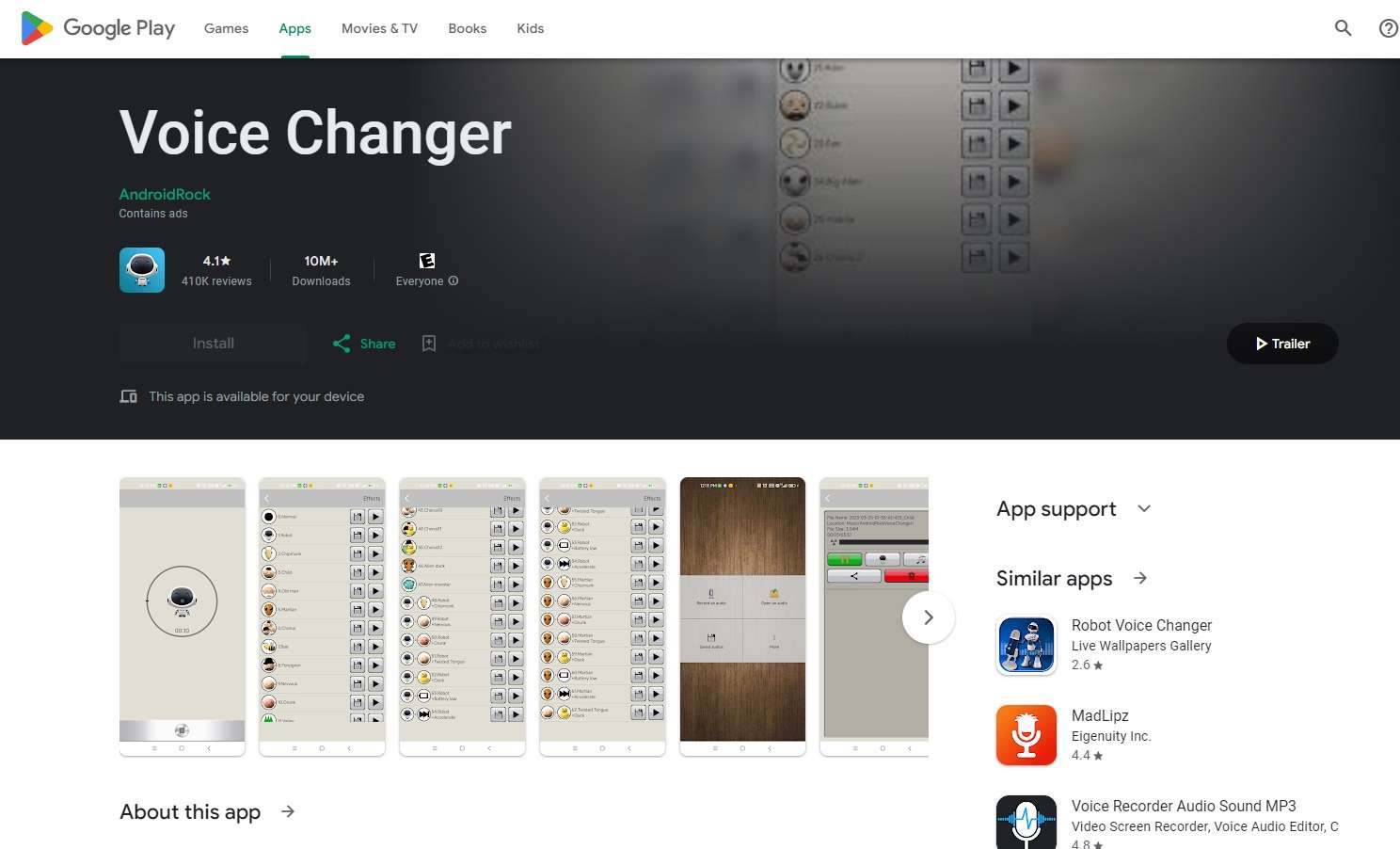 Compatibility
Pricing
Key Features:
Record a call to change later
Large database of voices (animals, musical instruments, celebrities, characters, etc)
Customize the pitch, speed and volume
Pros
Very intuitive user interface
Easy to use and record
You can easily share your calls on social media
Cons
Baviux's app offers a repertoire of over 40 voice filters for you to experiment with. It's a straightforward app that helps you mimic the voices of various characters, aliens, animals and objects. Some of them are really funny – like Dizzy, Cave and Helium Balloon. The app has real-time and offline voice modification functionalities, ensuring that voice–changing on the go is hassle-free. Moreover, you can also import and export audio files as and when necessary.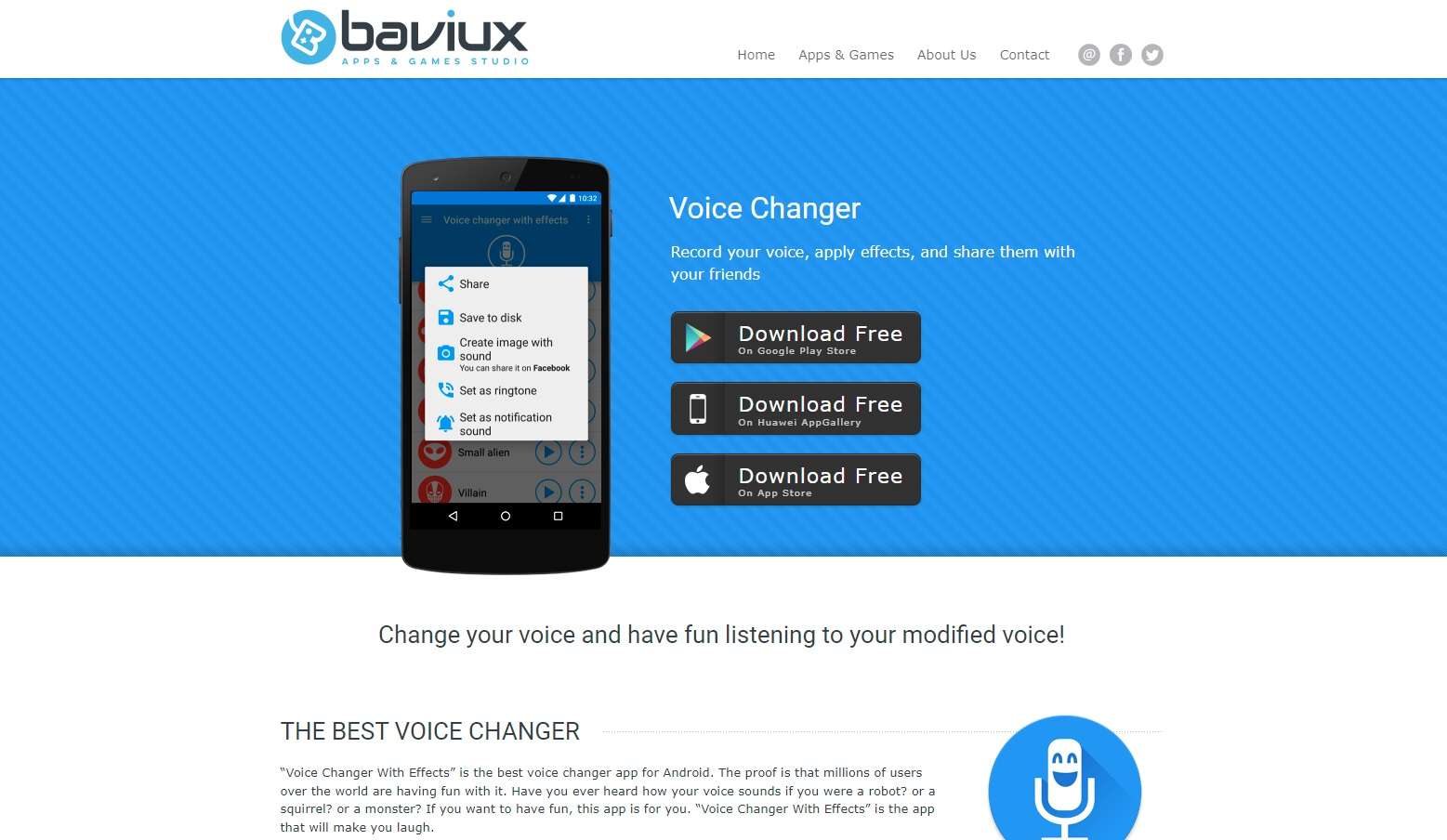 Compatibility
Android, iOS, Huawei AppGallery & PC
Pricing
Key Features:
40+ voice filters available
Set your changed voice as ringtone or notification sound
Create images with your sound
Pros
Free app
Real-time and offline voice modulation
Easy sharing on social media
Cons
Free version comes with ads
As the name suggests, PrankDial is all about playful antics. This app is your ticket to funny prank calls with friends and family. It features a library of 150+ pre-saved prank calls that you can use to laugh with your loved ones. PrankDial automates your call and simulates a conversation with a real person. The best part is that you don't even need to come up with your own lines – Prankcall does all that for you. Just choose any prank call and enjoy the ride. PrankDial was previously known as Prankcall.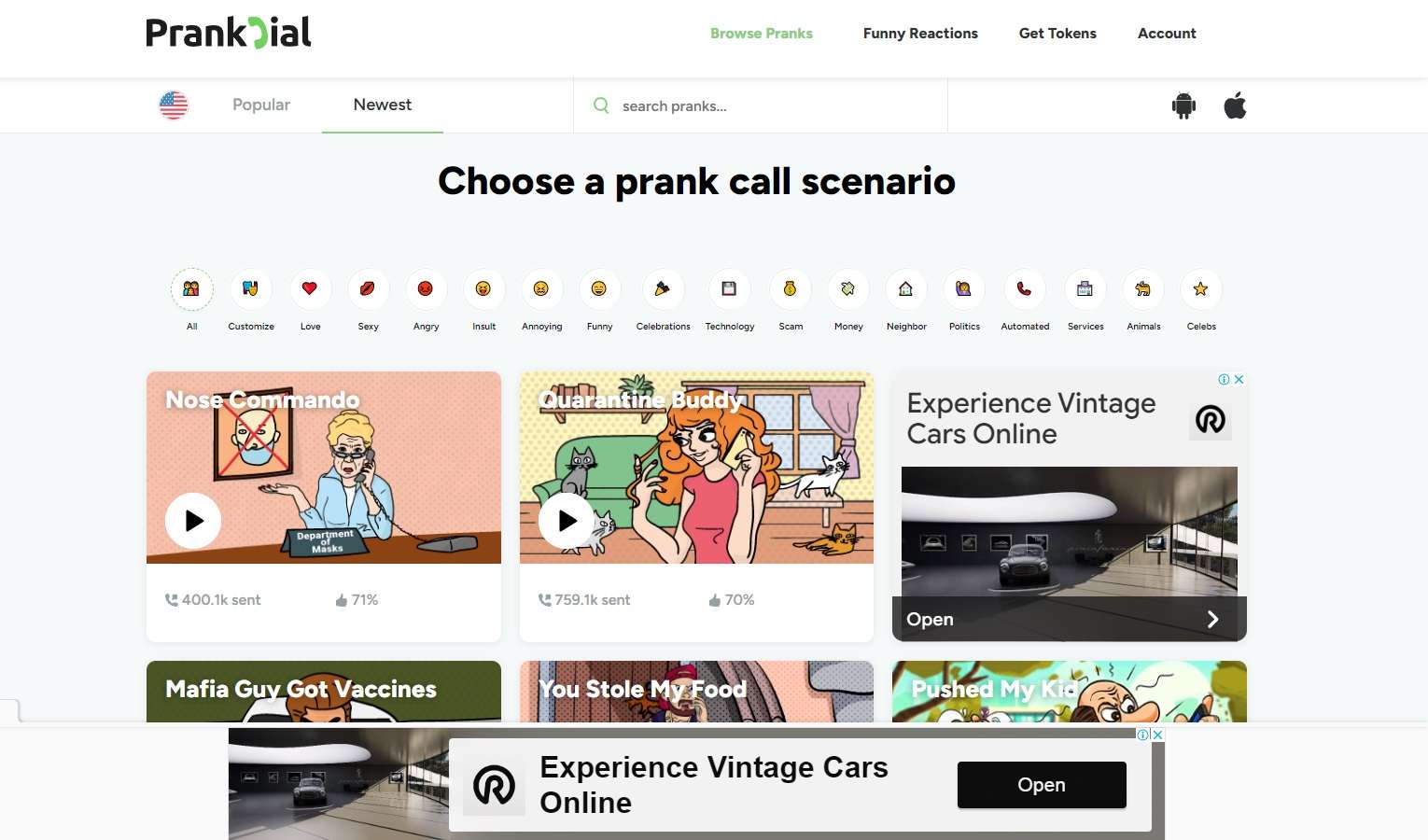 Compatibility
Android 4.4 or newer, iOS 12.0 or up
Pricing:
Free (3 prank calls per day)
Key Features:
150+ prank calls available
3 prank calls per day absolutely free
Save prank call history
Comment on a favourite prank call
Pros
Very easy to use prank calls
Some hilarious pranks like "Why You Call My Girlfriend"
You can customize some names, places, etc.
Cons
You lose a token if the other person doesn't pick the call
Part 4. KwiCut – Enhance Your Voice With AI
KwiCut is a powerful AI platform for content creation. It can effortlessly transcribe, clone, and enhance your voice, helping you create captivating talking head videos. It offers tools like precise text-based video editing voice cloning to streamline audio creation and filler word removal for a more polished outcome. What's more, KwiCut simplifies audio enhancement with AI noise cancellation, providing studio-quality sound without the need for complex equipment. It revolutionizes content creation with innovative AI solutions, delivering faster editing, reduced editing times and improved content quality.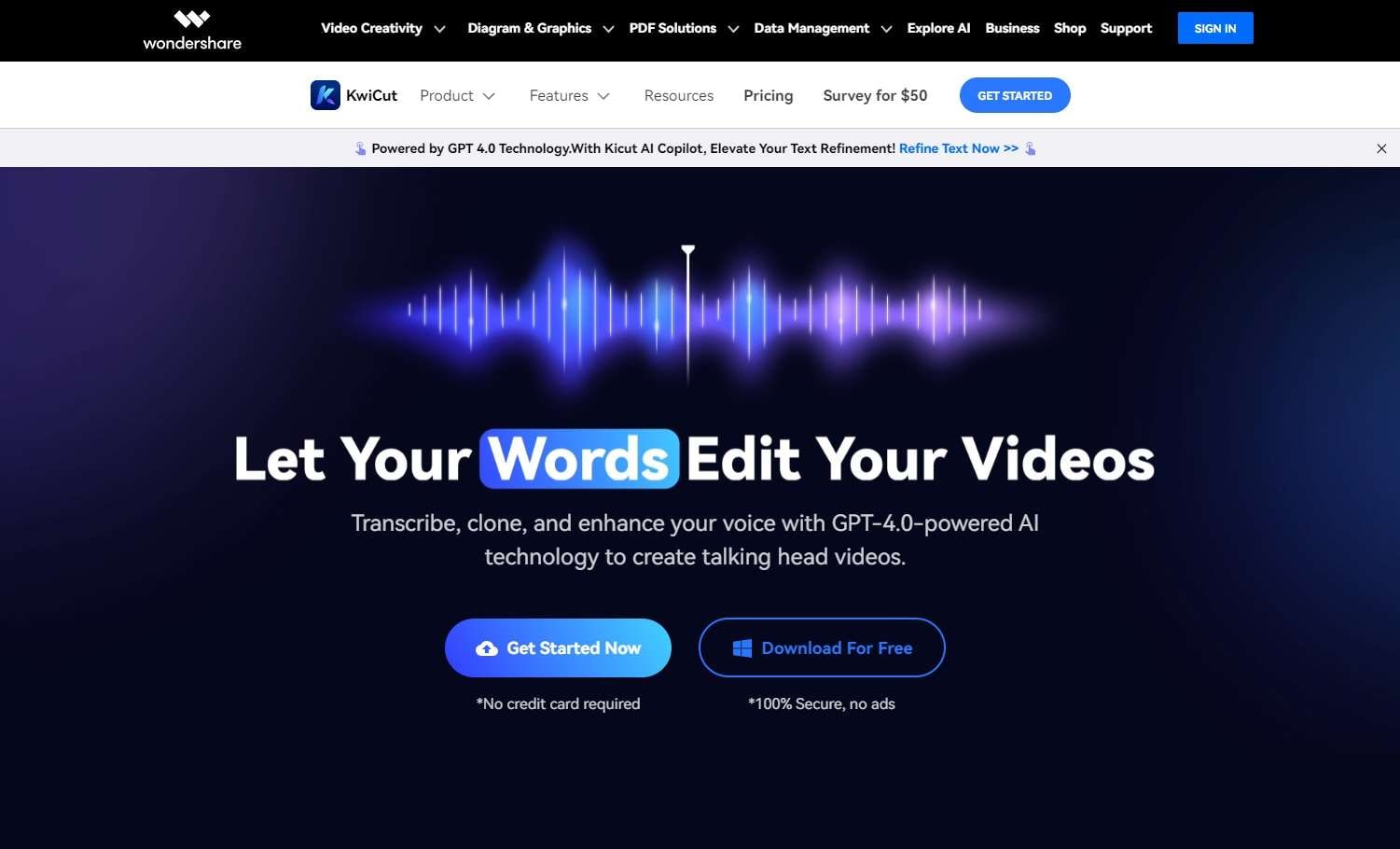 Unique Features
AI Voice Cloner lets you mimic any voice within seconds
Generates lifelike, authentic human voices
Provides greater control over the voice synthesis process
Perfect for a wide range of content creators – podcasters, trainers, teachers, YouTubers, and more
AI Voice filter feature is also coming soon
Compatibility
Web tool: Works on all operating systems
Windows tool: Works on all Windows versions
MacOS Tool: Coming Soon
Conclusion
AI voice filters have transformed the way we interact with sound. They offer endless creative possibilities. From seamless noise/filler removal to voice cloning and enhancement, the above tools streamline content creation like never before. However, to fully control how your sound files turn out, we encourage you to try KwiCut. It's a powerful solution that caters to diverse preferences and needs, ensuring your audio projects align with your unique style. So, go on; let the world see what you can do with your creative potential. Good luck!