Whether you are a content creator, music director, gamer, etc.,. Audio quality matters in every field of audio. High-quality audio is not used only for fun but also plays a crucial role while you are communicating with someone. Sometimes your mic or speakers stop working for any reason. Make an audio check to optimize the audio quality before starting video conferencing or watching a movie.
Many tools are available online. Some of them are paid and do not give a perfect result. KwiCut is a sound tester tool that allows users to make their audio perfect within a few clicks. It ensures you provide studio-quality audio at your fingertips. It is best for beginners and professionals.
Part 1. Necessity of Conducting Sound Checks
Sound testing provides distortion-free and clear audio. If you ever skip this step, you can face issues like background noise, wind noise, etc. It detects the problem in the early phase of producing sound. Listeners will be attracted to your content if it contains clear audio and keeps them engaged. People with less listening ability should need clear audio because they depend on transcription.
People who want to make a promotion video for their products. They should do an audio check to ensure that they deliver superior audio to clients. The audio test helps to maintain the quality of the brand's audio identity. Some campaigns run on television, radio, and social media platforms. Poor audio leads to the misunderstanding of the message and hurts your brand.
Suppose you are a singer and you arrange a concert for your fans. What happens when you start singing and unwanted noises coming from your mic? You may feel embarrassed, and maybe your listeners will become frustrated. Sound testing helps to deliver the proper voice of the singer to his audience. Testing involves checking the microphone, and speakers, and monitoring other equipment.
Part 2. Complete Guidance for Audio & Voice Test
This part will help you to polish the audio with the help of audio and voice testing. We will explore how the audio meets the standards of quality.
1.
Guidance for audio test
An audio test is the evaluation of audio. It consists of three main components: clarity, fidelity, and balance. It provides a detailed understanding of audio or its specific parameters. Let's talk in detail about each component:
Audio must be clear and free from noise. This test will pass when other elements of sounds are clear, like instruments, vocals, etc. It is like when you are talking to someone, others must understand the sound exactly. If you are reading a book and all the words are smudged, how can you read it? So it works the same for the audio skills that the words should be clear.
Fidelity refers to producing high-quality sound. If you are singing a song, then the sound should match its original version. Your audio copy should cover all the factors of accuracy. Fidelity makes your sound as close to the real one.
It refers to the balancing of audio to the left and right speakers. The base and frequency of sound should be in the right place. Audio testing improves the overall experience of audio by balancing the irregularities.
Imagine you are tasting a big meal, but you have to taste all the dishes to check if they are delicious. Let's take the same example for the sound. We have to listen to various audio to ensure that they are clear.
If you are listening to or producing a song, then it must sound good so that the public loves it. If people are talking to you, we should listen to them to see if their voices are understandable.
A Step-by-step guide to performing sound tests:
All you need is a speaker and audio that you want to test. Plug your headphones and speakers into the system. Go to an empty room to focus on the audio.
Select the sound that you want to listen to. It can be a video, movie, or anything you want. Start the audio and listen to it with complete focus. Check if the sound is clear to understand. Test both speakers are delivering an equal amount of volume.
If the error occurs while playing the audio, try to adjust the settings. Adjust the volume of the audio. You can try an online tool to balance the audio in left-right both speakers. You can listen to more than one audio for comprehensive testing.
2.
Guidance for voice test
Are you afraid to do voice testing and think it is hard? Voice tester tools and software are specifically developed to evaluate the quality of spoken voice recordings. These tools are user-friendly and check whether the voice is clear.
Suppose you are talking to someone via phone in a crowded mall. The other person cannot listen to you clearly to the background noise. In this case, voice testers come. It checks the frequency of background noise and tries to overcome it. Let us take another example: you are recording a speech. When you playback the recorded voice, you feel some distortion in it. Now you don't have enough time to again record it.
Upload your recorded voice to the Voice tester. It will listen to the recording carefully and ensure to clear each spoken word. Voice testers can also detect the tone of the speech. It matches the voice with its tone which attracts the attention of listeners.
If you are calling customer service and expect to get a clear sound from the side of the receiver. Voice testers are necessary in the call center so that clients can receive clear, user-friendly, and noise-free audio. If you are a YouTuber and recording a podcast for your followers, you have to use voice testers to avoid irregularities.
Step-by-step guide to performing voice test:
Connect your microphone to the system, or you can also use any other recording device.
Prepare the script that you want to record. Record your voice as you speak normally.
Use the voice tester to reduce the errors and unnecessary noise from the background.
Part 3. Best Solution for Audio Edition and Enhancement
While editing the audio to enhance its quality, finding the best is quite tough. In the vast field of audio editing, one tool stands more unique than others. KwiCut is a companion for those who love to take their audio to the professional level. KwiCut has covered all the requirements of content creators, music producers, and other users.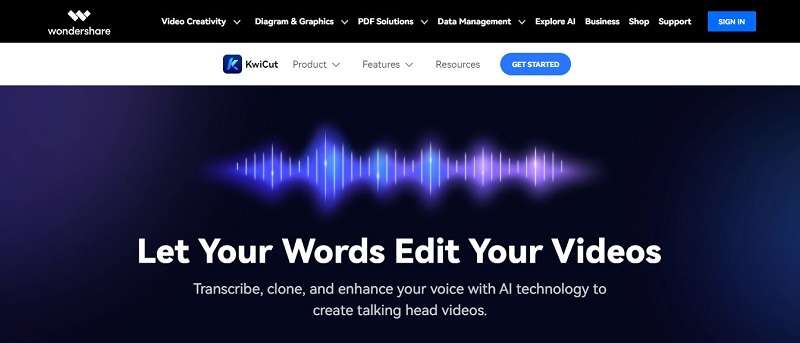 It is an audio and video editor, audio enhancer, transcriptor, and voice cloner. You can smoothly add, edit, cut, and boost the audio files by removing extra noise. You can use it online and also download it to your system. KwiCut is integrated with artificial intelligence and machine learning technologies. It performs sound test checks and removes the filler words like oh, ouch, hmm, etc.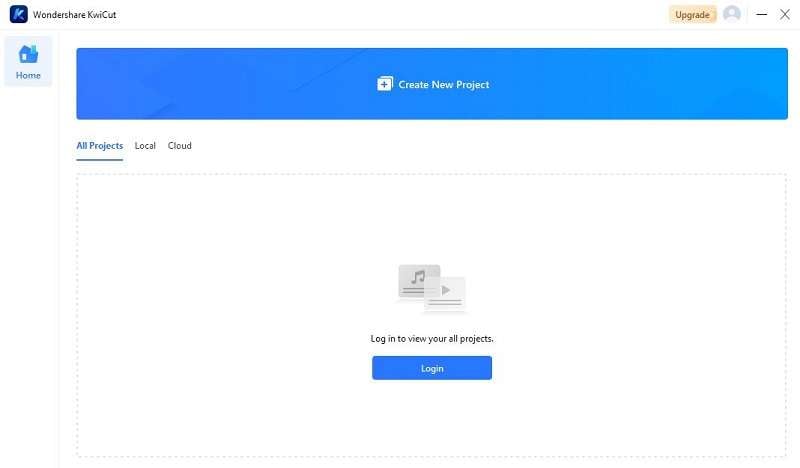 Compatibility: It is online and also supports Windows.
Key Features of KwiCut:
Its interface is user-friendly and accessible for beginners and professionals.
Create a replica of a voice from typing the script. It saves the time and money of the users.
Its AI noise cancellation algorithm eliminates noise from the background.
It detects the extra spoken words like hmm, buzz, oops, etc from the audio and removes them.
Pros of KwiCut:
It is compatible with various operating systems, such as Windows, Android, and Mac. Users who don't want to install it can also use it online.
It supports various file formats such as HD, mp4, mp3, AVI, etc., so that users select the suitable file format.
You can do the sound test at one single click.
Cons of KwiCut:
You have to pay for certain features depending on which trail you are using.
Conclusion
At the end of this article, we learned one thing: that perfect audio is always worth it. We have explored the importance of sound testing in every field of life. Sound testing promises to transform the ordinary audio file into extraordinary audio. Audio tests should be done whether you are in the music industry, vlogging, filmmaking, etc.
As you step into the world of audio tools, remember that you have to choose the audio editing tool wisely. There are various options available with a set of features. KwiCut reaches the apex of audio editing. It provides a user-friendly interface and powerful features to boost the audio to the next level. KwiCut helps to elevate your audio experience and make it a masterpiece.