The biggest con of motivation is that it comes and goes. Maybe you're going through burnout or are looking to power through your failures. Or maybe you just lost a job, the next big bonus, or something precious. Motivation is the thing that pushes you through these tough times.
In an era with popular self-help gurus like David Goggins, Cameron Hanes, and Jocko Willink, we have unlimited motivational podcasts on platforms like Spotify. So, this article covers the best motivational podcasts on Spotify that you can find.
So, whatever you're going through in life, listening to these podcasts will give you some extra motivation and allow you to develop a disciplined mindset for unlimited motivation.
Part 1. Top 14 Motivational Podcasts on Spotify for Self-Improvement
1. Oprah's Super Soul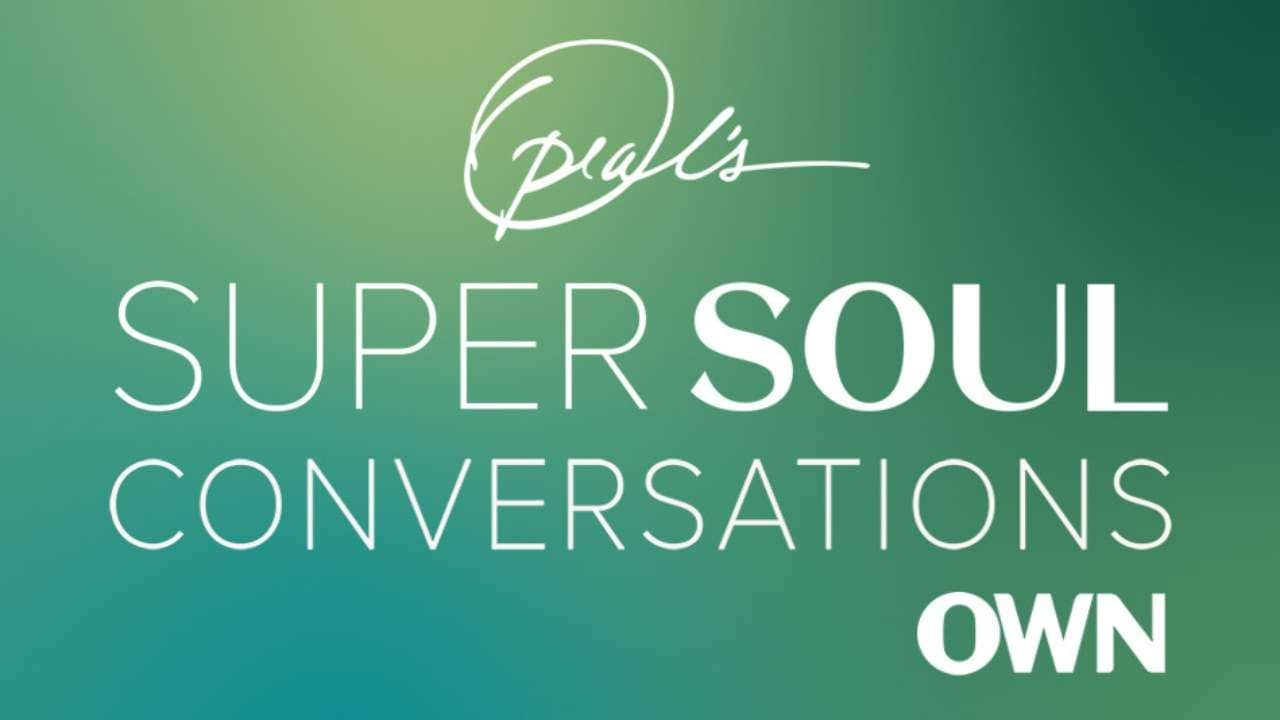 Everyone knows about Oprah. Oprah Winfrey is an American television producer, host, and author. In simple words, she's one of the most popular personalities you can find in the world, and her Spotify show is not an exception. It constantly tops various lists and helps millions of people find meaning in their lives, improving their personalities and fighting their demons spiritually.
Her podcast is known as Oprah's Super Soul, and it is filled with her most cherished interviews and conversations with some of the biggest leaders, spiritual gurus, and more. So, if you want to find yourself and improve as a person, Oprah's Super Soul is one of the best motivational podcasts on Spotify.
2. The Resilience Podcast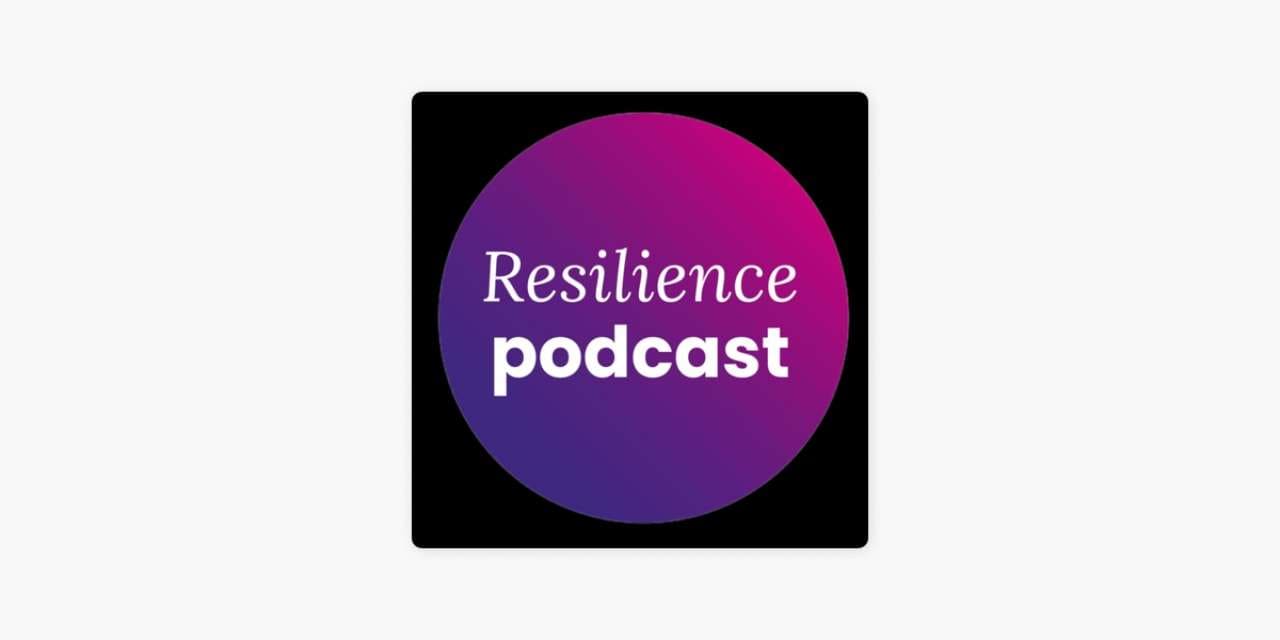 When we talk about motivational podcasts on Spotify, we can't just forget The Resilience Podcast. This podcast has helped many fight their toughest times and get through them. The podcast doesn't just motivate you but also builds resilience and the willingness to never give up.
The podcast itself is like you just got yourself a personal coach who guides you through every step of life.
The guests on the show share their personal experiences, and their stories inspire the lives of millions throughout the globe. Not only does it give you a heartwarming experience, but it allows you to fight through any adversity in life.
3. Straight Up With Trent Shelton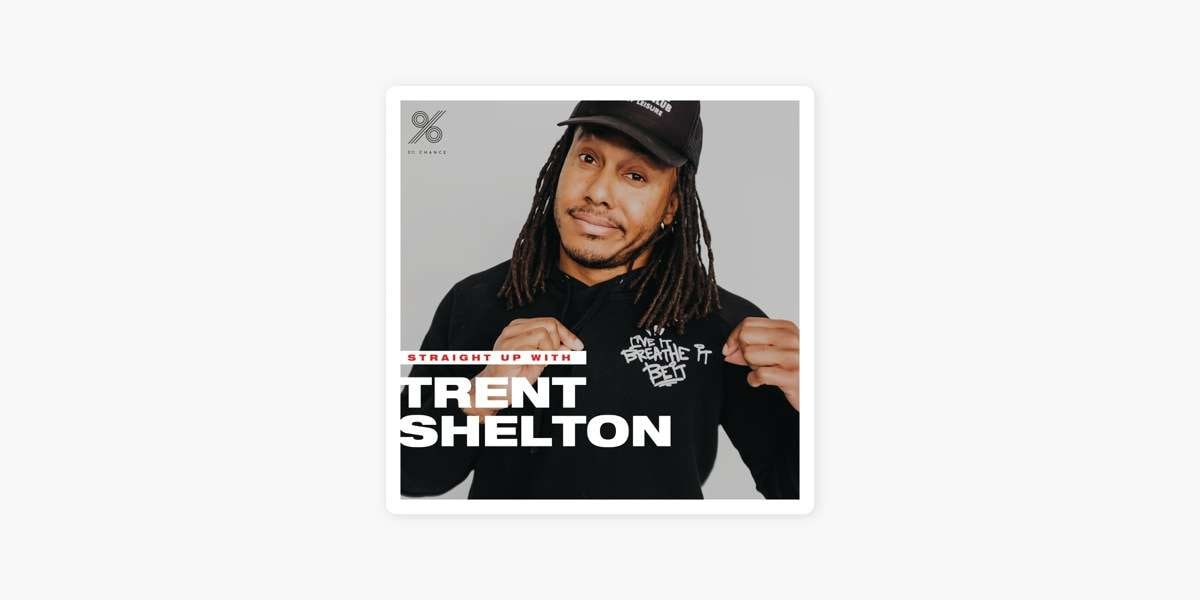 You might be familiar with Trent Shelton, a former NFL wide receiver who uses his energy and time to motivate regular people like us. His motivational speech isn't just a regular speech because it inspires the hearts of millions. That's where Straight Up With Trent Shelton comes in.
Trent gives his personal life insights and gives you advice that is actionable, easy to follow, and fun at the same time. While there are many motivational speakers out there, not many are gifted like Trent, who's been blessed with sportsmanship and communication skills.
Trent has faced many hardships in life, but he's honest with his opinions, which makes Straight Up With Trent Shelton the best motivational podcast on spotify.
4. TED Radio Hour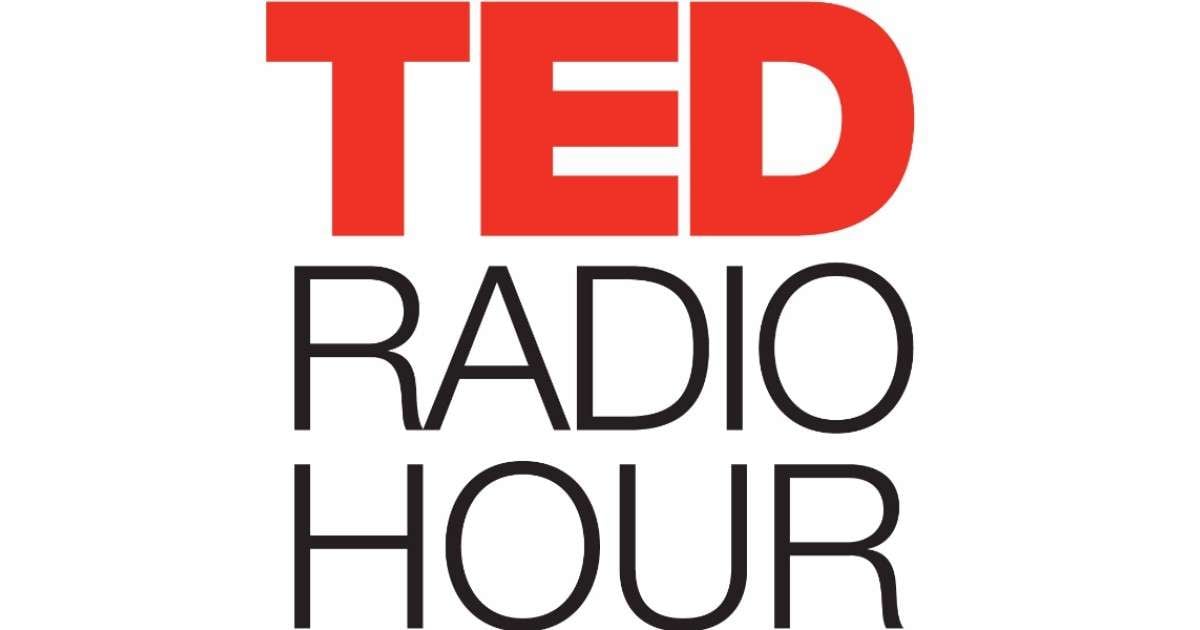 The Ted Radio Hour is a weekly podcast that incorporates some of the biggest issues with motivational neuroscience, and the guests talk about their experiences, adversity, and how they used their obstacles to self-improve. Each episode of this motivational podcast is a gem and features a mix of TED Talks, original interviews, and music.
The podcast is hosted by Manoush Zomorodi, a co-founder of NPR's WNYC Studios. If you're looking for more of a scientific and one of the best motivational podcasts on Spotify, then TED Radio Hour won't disappoint you.
5. Hidden Brain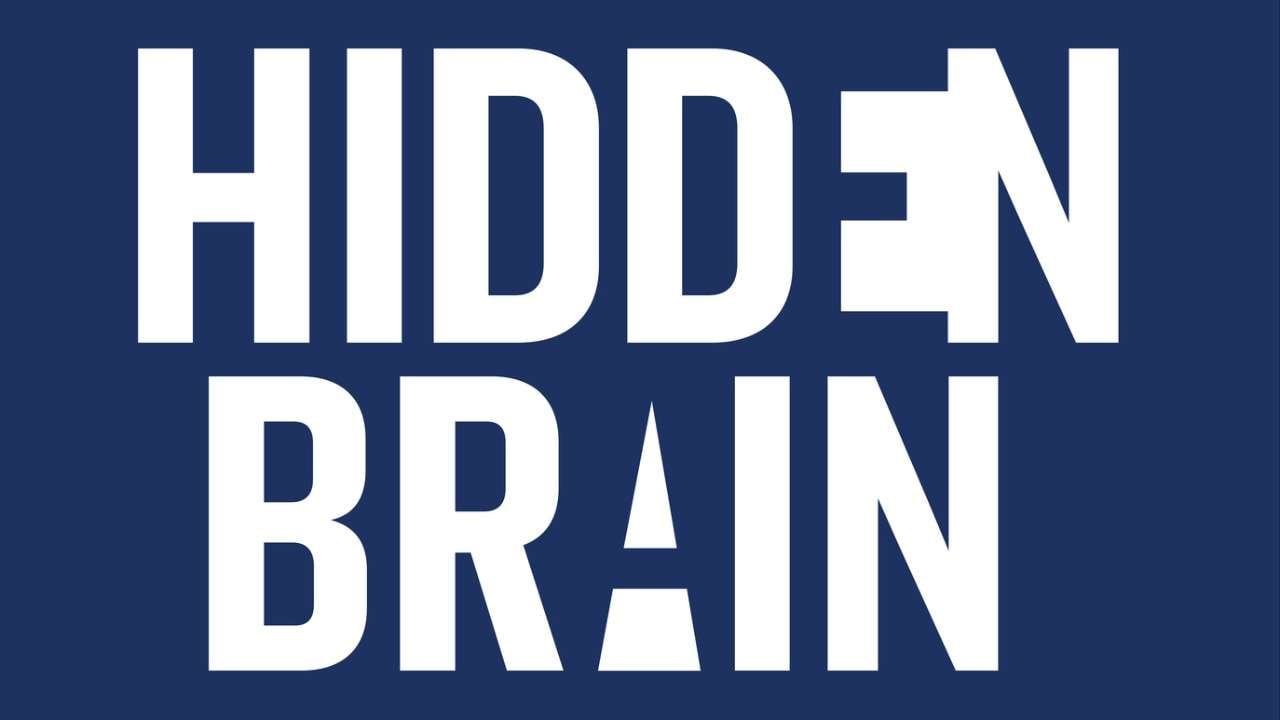 Hidden Brain is one of the best podcasts you'll find when it comes to neuroscience. The podcast explains how the subconscious brain drives our feelings, actions, choices, and our whole life. Humans tend to move through the face of the planet without knowing that their brain is controlling them.
What this podcast does is that it describes why you are the way you are and nothing is wrong with you. You'll also learn the ways to control your subconscious mind, reasoning, and emotions. With the sheer amount of knowledge available, Hidden Brain is one of the best podcasts on Spotify for self improvement.
6. The Good Life Project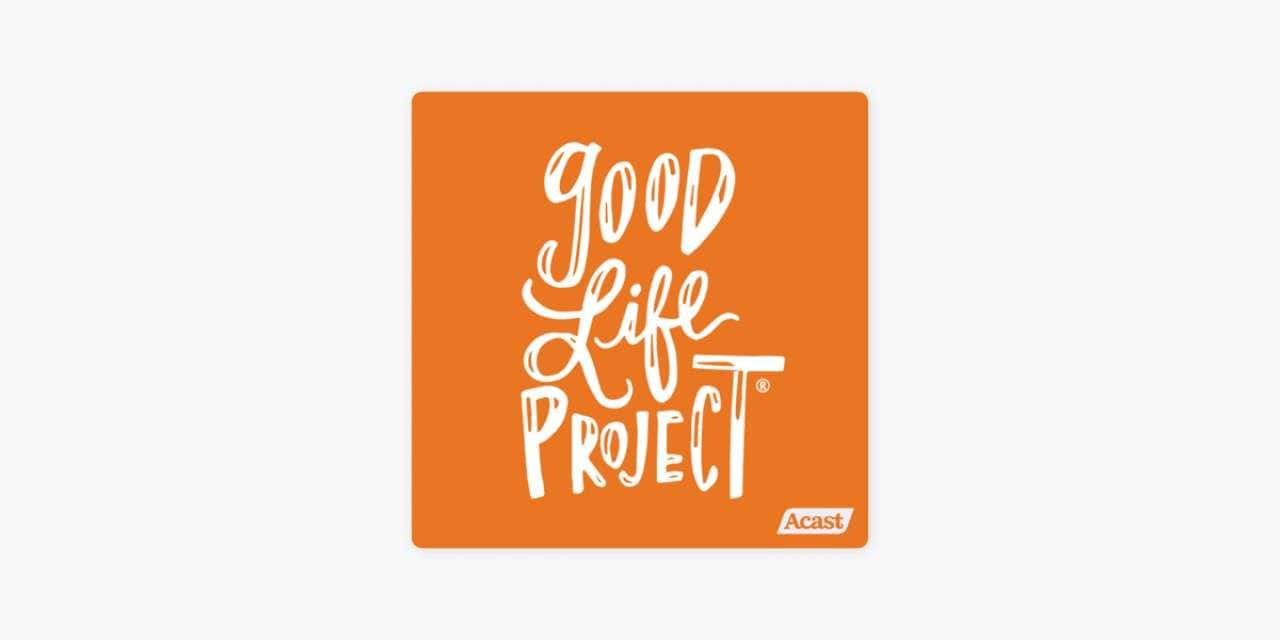 Sometimes, self-improvement is more than just grinding your way through life, and that's what The Good Life Project is all about. The podcast incorporates famous personalities like Matthew McConaughey, Bishop Michael Curry, Brené Brown, and many others.
The subject of this podcast can vary from episode to episode. It incorporates business, lifestyle, fitness, religion, education, and basically anything under the sun. So, if you're looking for a podcast that would encompass all areas of life, The Good Life Project might interest you the most.
7. The Tony Robbins Podcast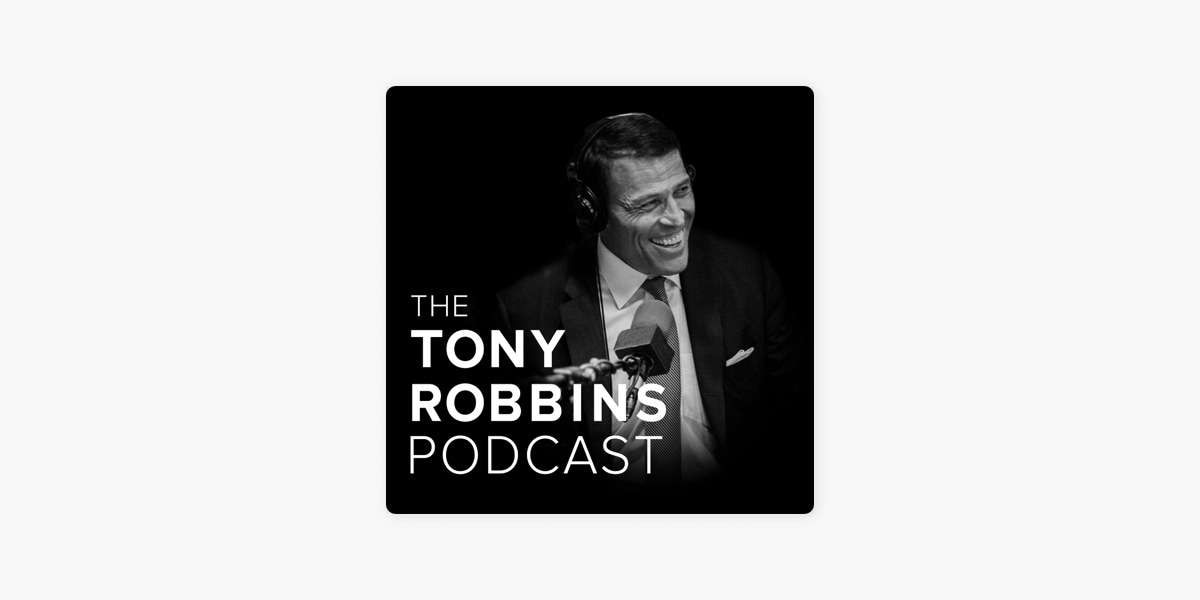 Who doesn't remember Tony Robbins's masculine voice in their brains? Well, Tony has his own podcast that is all about his struggles, his life, and how you can use his story to inspire yourself. Tony Robbins is an American businessman, strategist, motivational speaker, and philanthropist who has helped in many global causes.
In the podcast, Tony tries to bring the extraordinary out of ordinary people. He believes everyone has a monster inside then that they can unleash and start improving in life. From his life experiences to his unique guests, The Tony Robbins Podcast is one of the best spotify podcasts for self improvement.
8. The Daily Stoic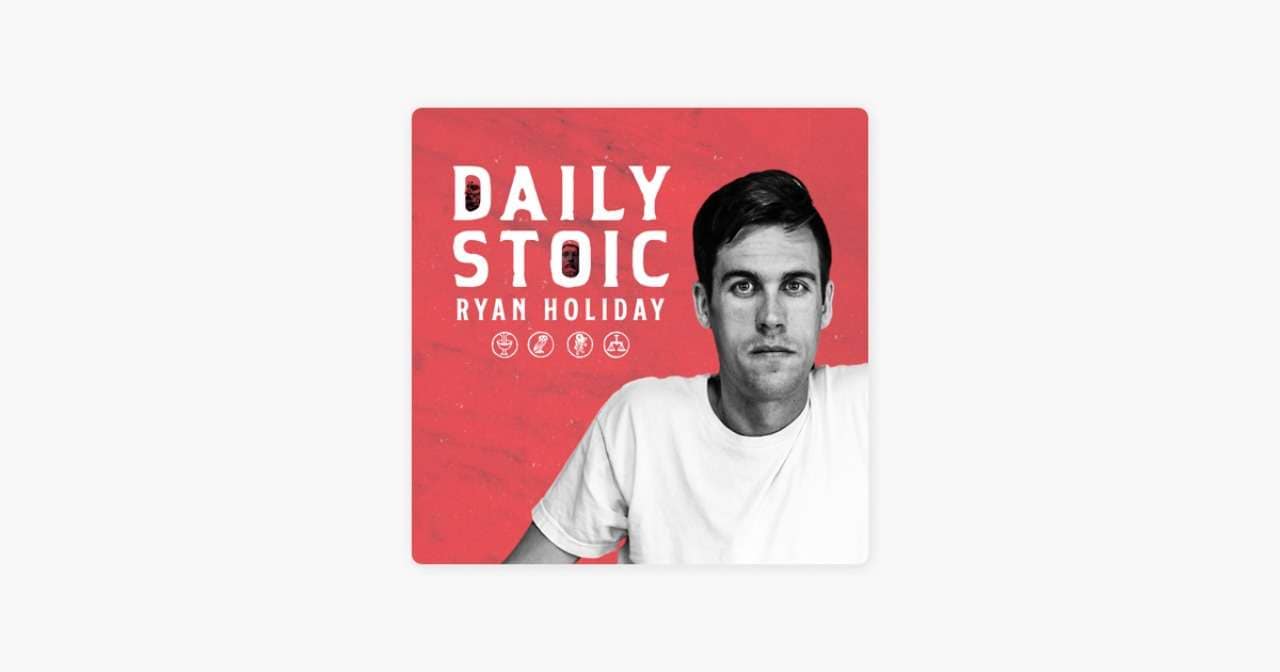 The Daily Stoic is a no-BS podcast that uses the Stoic philosophy to teach you how to become a better person. It is a podcast by American best-selling book author Ryan Holiday. Ryan Holiday has written some of the best self-improvement books like The Obstacle is the Way, Discipline is Destiny, Stillness is the Key, and many more.
He made his way to a multimillionaire, from being a college dropout to working as a marketer for big companies and even spending a lot of time in the unfair world of media and press. Using Roman Emperors' teachings like Marcus Aurelius, Ryan Holiday has a podcast that covers every aspect of your life.
From relationships, discipline, and hardships to courage, wisdom, and grinding, he will teach you all the necessary skills to thrive in modern times.
9. Jocko Podcast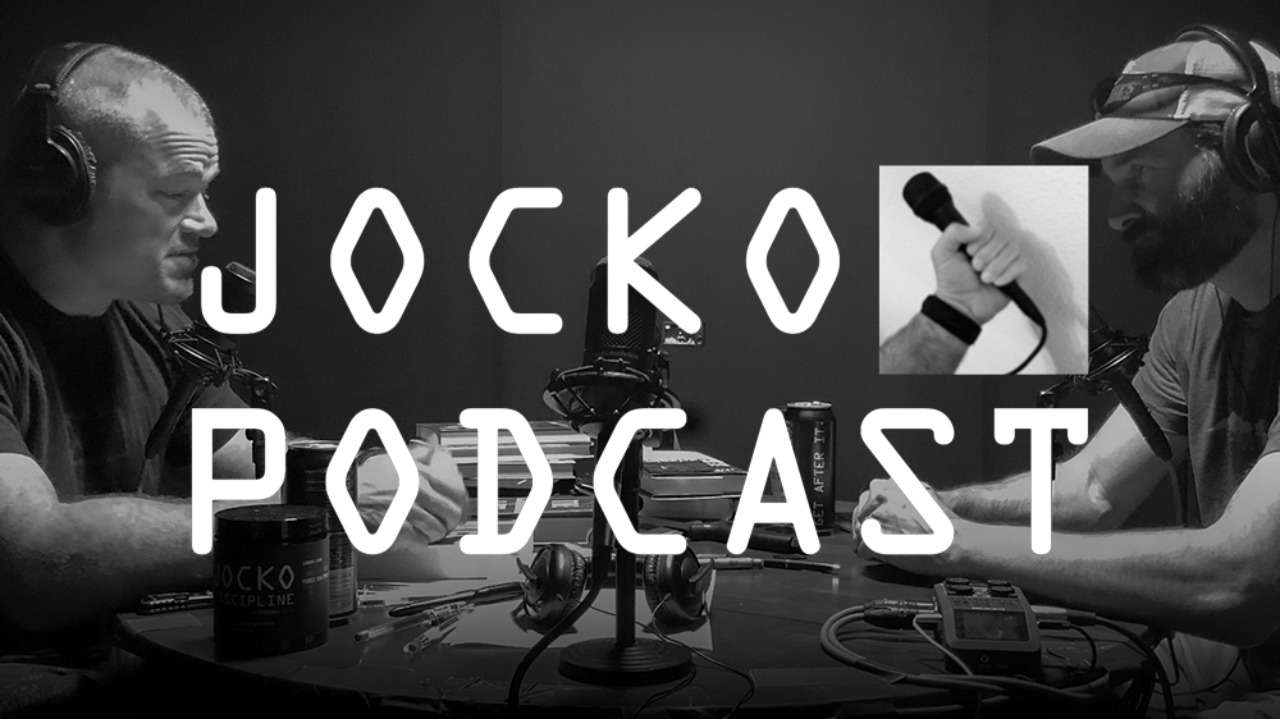 The Jocko Podcast is a weekly podcast held by retired Navy SEALs Jocko Willink and Echo Charles. Both of these men are amongst people like David Goggins and Cameron Hanes, the people who never give up no matter how bad things get.
Jocko has a no-BS approach, and he's very aggressive. He's just like an army commander who goes through the face of the planet telling his subordinates what to do. However, he does walk the talk as he trains harder than anyone you would ever see.
In this podcast, Jocko talks about the importance of getting rich, getting in the best physical shape of your life, developing niche relations, and becoming a dangerous man so you are ready for all the life adversities that can potentially harm you.
10. Modern Wisdom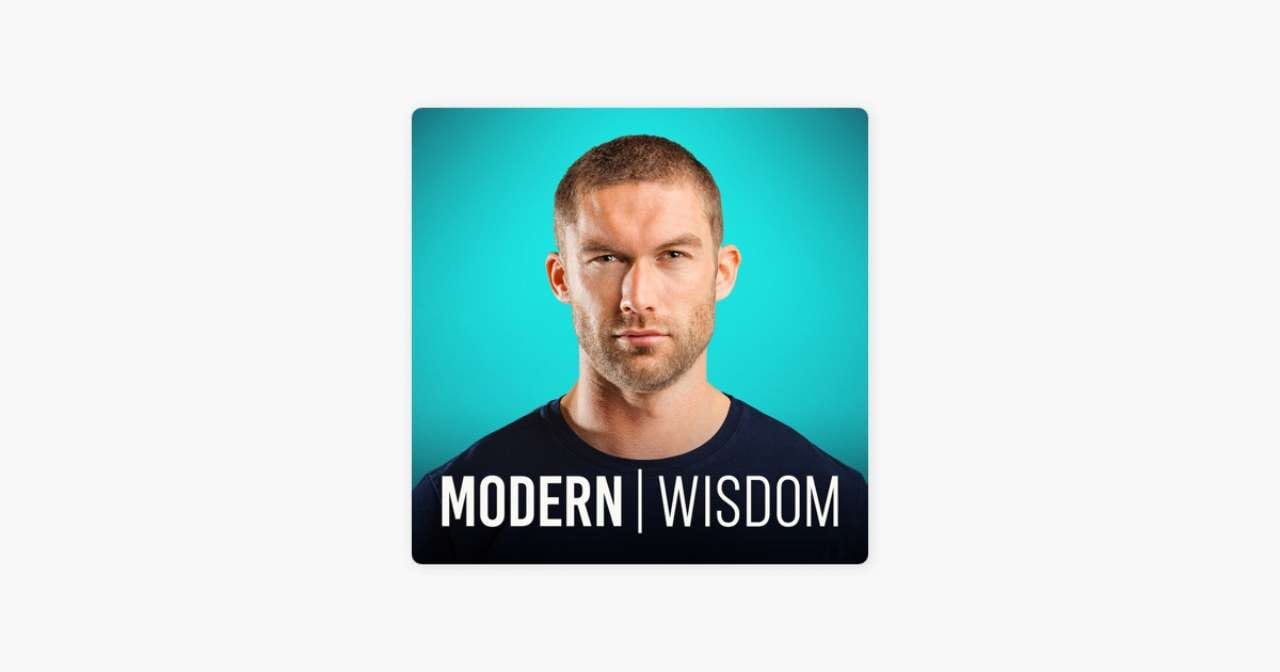 Amongst the GOATs of self-improvement, we have Chris Williamson, the host of the Modern Wisdom podcast. Chris covers many self-development topics like philosophy, wisdom, business, and science. Moreover, he has one of the most consistently watched podcasts due to the guests who come on his show.
We've seen people like David Goggins, Andrew Huberman, and others, the ones that are super-popular in the motivational speaking category, and by discussing hard life questions with them, Modern Wisdom has become the best spotify podcast for self improvement.
11. The Michelle Obama Podcast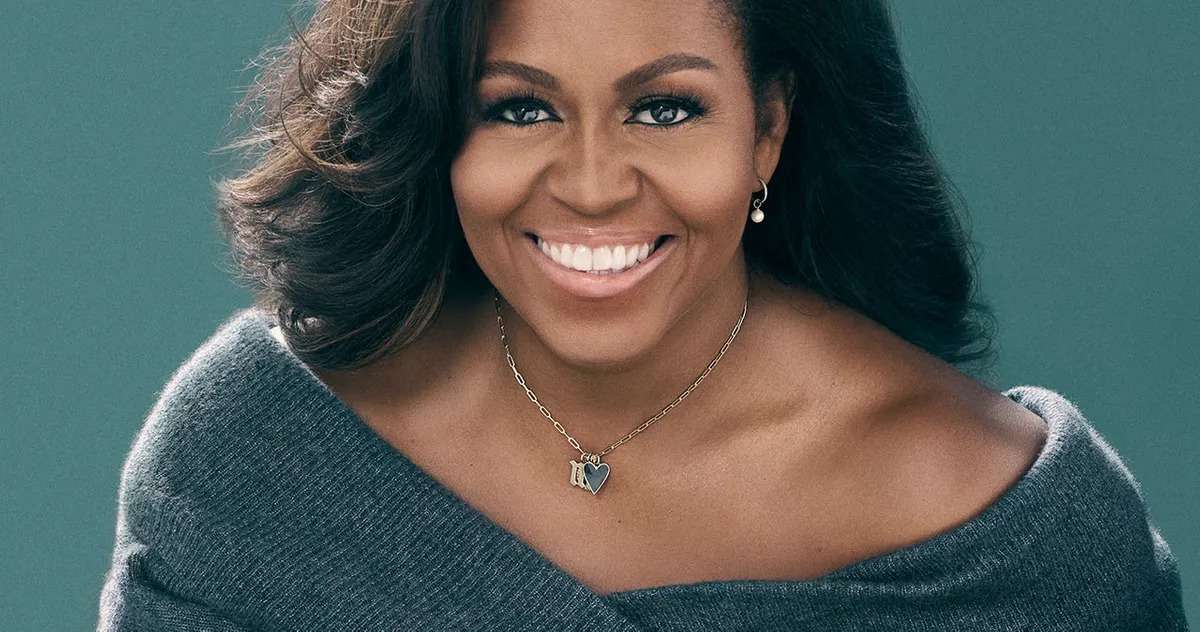 Michelle Obama is hailed as one of the smartest ladies out there. Being the former wife of Barack Obama, her podcast is full of knowledge. She was not only the first lady of the president but was responsible for many decisions when Obama was in the presidency. The Michelle Obama Podcast has all the tea one can want in the world.
Her podcast covers a wide range of topics, including personal development, relationships, and social issues. But the main reason for her popularity is the fact that her insights and experiences are way above almost anyone in the self-improvement stage.
12. Luke Belmar Data Sets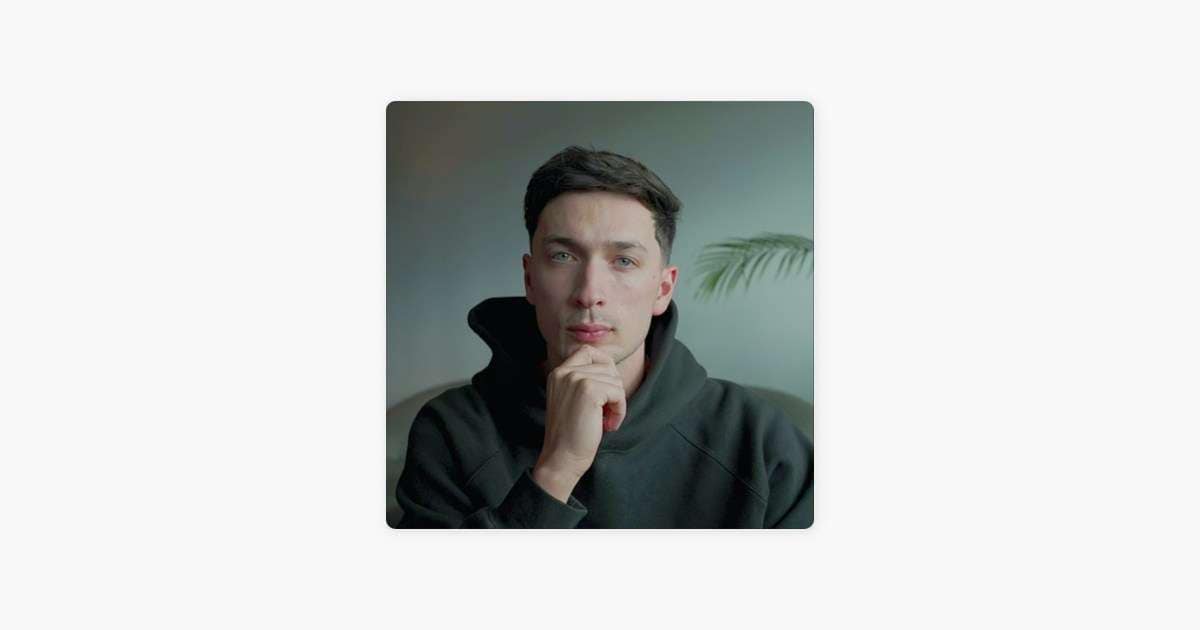 2023 has been mostly Luke Belmar on TikTok without spending a cent. He's an e-commerce multimillionaire, an aspiring billionaire, and someone who's building one of the biggest communities for people known as The Capital Club. We see small data sets taken from his big podcasts in his podcast. These data sets can range from 10 seconds up to 20 minutes and are very value-packed.
Luke Belmar Data Sets go above and beyond and focuses on men's mental health, physical health, and how you can set all areas of your life to become a millionaire as soon as possible. So, if you want to learn how to become an entrepreneur, especially in e-commerce and dropshipping, you should check out Luke Belmar's Data Sets.
13. First Things THRST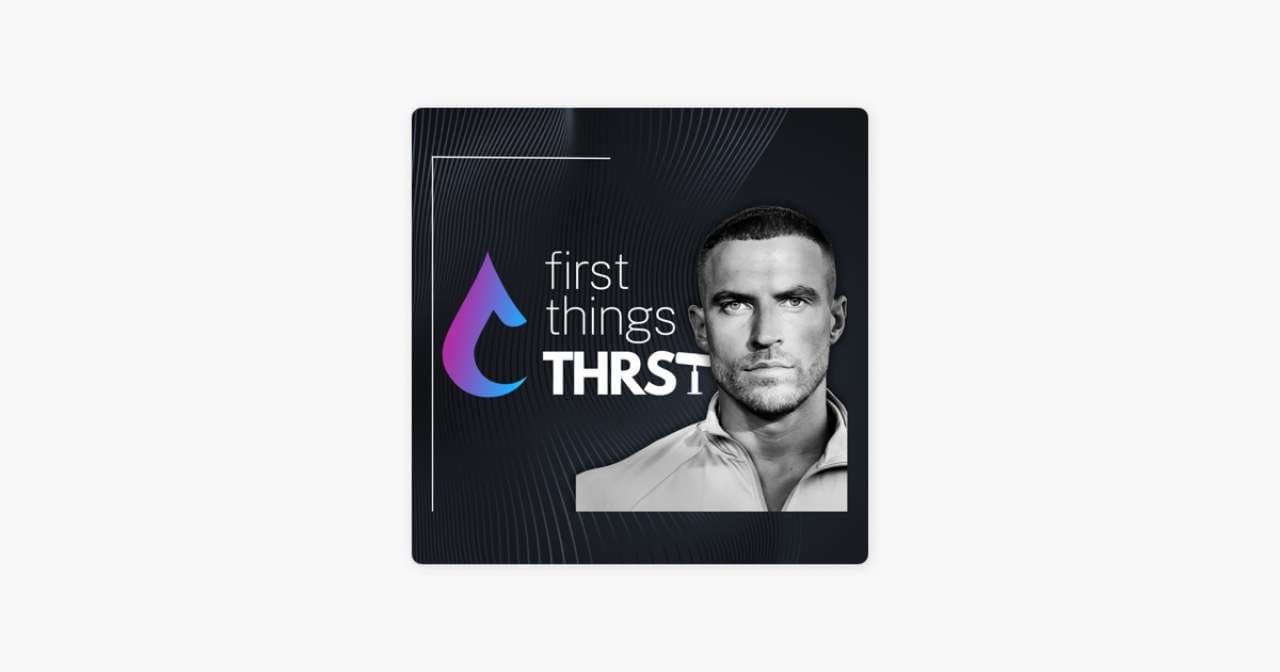 Mike Thurston is one of the biggest fitness entrepreneurs and content creators who created his own podcast to invite some of the most hyped guests from all over the world. Oftentimes, these guests are either too successful monetarily or in their industry.
It features many entrepreneurs, athletes, and other successful people who discuss their rise to fame and all the secrets to success. The First Things THRST podcast is a great resource for anyone who is looking for inspiration and motivation to achieve their goals.
14. Too Smart For This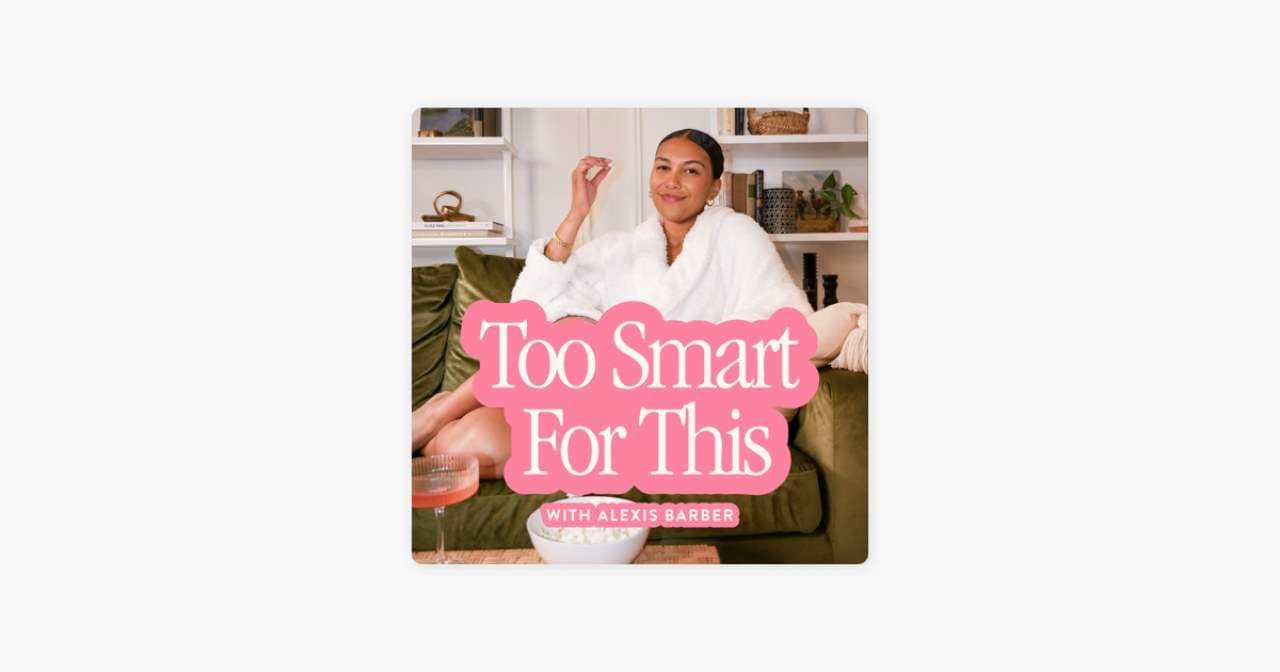 Too Smart For This is hosted by a content creator and full-time YouTube Content Strategist named Alexis Barber. It is a podcast geared towards helping women get into entrepreneurship and develop the necessary skills to excel in this landscape.
The podcast incorporates interviews with other successful women who dealt with adversity and became successful. Women who want to get into entrepreneurship can be heavily inspired by this podcast and use it as a source of fuel and motivation to get better.
Part 2. Get Inspired – Bonus Tool to Start Your Own Podcast Journey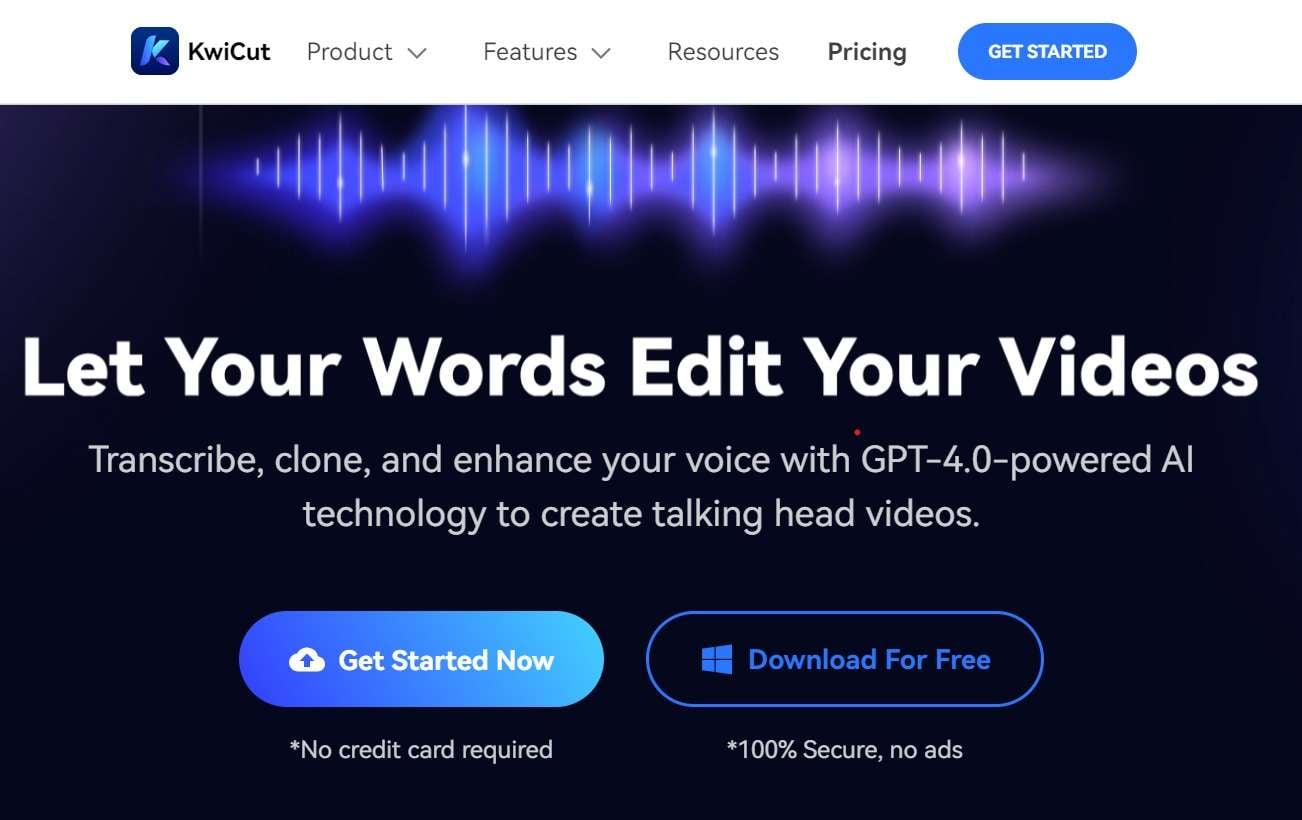 Motivational podcasts help us move through the face of the planet with more confidence, energy, and willingness to get things done. A lot of us have dreams of becoming a motivational speaker too. Maybe you're already knowledgeable about this space and are looking to start your own content creation journey.
For that, you must be equipped with tools that are well-versed in helping you create podcasts. In that case, KwiCut is the perfect solution for you. Made by Media.io, the software allows content creators and podcasters to use various features like transcription, voice cloning, noise remover, and AI co-pilot.
Compatibility of KwiCut:
Windows, Online Tool (with Mac version coming soon)
Powerful Features of KwiCut:
Edit Video Seamlessly Like It's Text
With KwiCut, you can edit videos efficiently and easily. There are many powerful features like auto-transcription. So, instead of adding subtitles, you can just let the AI do its magic. KwiCut has GPT 4.0 that enhances the text, adds subtitles, and improves your voice quality for better podcast production.
AI Voice Cloner Ends Reshoots
One of the biggest issues of making podcasts is how many takes it takes to have the right audio. Sometimes, there's background noise, or you mispronounce a word. With KwiCut's AI Voice Cloning tool, you can let the AI clone your voice and never have to reshoot your voice. You can just keep using KwiCut to create unlimited podcasts.
Remove, Hum, Filler Words in One Click
KwiCut uses AI to remove hum, filler words, and background noise with one click. With podcasts, the higher the quality, the better results you'd get. If you don't have a great setup and you live in a noisy apartment, then using KwiCut will fix all your noise-related issues.
Achieve studio-quality audio with AI noise cancellation algorithms
KwiCut uses advanced noise cancellation algorithms to cancel extra noise from the background. The difference is day and night when you use the tool because you can achieve studio quality even with mediocre hardware. Many people use their phone's mic to record podcasts and then use KwiCut's AI to fix background noise.
Streamlined Workflow in One Place
One of the biggest benefits of using KwiCut is having all the tools in one place. It lets podcasters enhance the quality of their audio, remove background noise and various sounds, and even lets them clone their voice to eliminate the need for retakes. Hence, you don't need to move from software to software, which saves you a lot of time. KwiCut has various AI-related tools and acts as an all-in-one workflow for all your podcast needs.
Conclusion
Motivational self-improvement podcasts help us when things aren't good. They give us actionable steps to move through the face of adversity when things get tough. The current self-improvement space is full of gurus, but picking the right one is harder. That's why we've covered 14 motivational self-improvement podcasts on Spotify.
And if you're thinking of starting your own self-improvement podcast journey, then you need an all-in-one podcast tool like KwiCut to make things easier and more efficient for you.