Spotify Anchor, or Spotify for Podcasters, is a service provided by Spotify itself so that podcasters can get powerful tools to start their shows, all for free. It was previously known as Anchor.fm, and it was acquired by Spotify. The platform allows you to create new podcasts or import your current ones into the Spotify platform to make all of your episodes in one place.
This blog will serve as a guide on what is Anchor by Spotify and how you can use Spotify for Podcasters, formerly known as Anchor.fm.
Part 1. What is Spotify Anchor?
Spotify Anchor is now known as Spotify for Podcasters. It is an all-in-one platform for podcasters to enjoy premium tools for free. This service allows a variety of tools and resources to help podcasters create, grow, and monetize their podcast shows.
When we talk about Spotify Anchor's features, it provides hosts with distribution, which makes it easy to submit your podcast to Spotify and many other podcast platforms. Another big benefit of Anchor Spotify podcasts is that it offers unlimited hosting, meaning you can store as many episodes as you want without paying for the premium.
But one of the key benefits of Spotify for Podcasters is that it offers unique analytics that provide you with insights needed to make important decisions. This can mean you're gathering more information about your audience and their listening habits. By going through that data, you can potentially make important decisions to grow your shows.
The service also offers a variety of monetization options, like anchor-sponsored ads, paid subscriptions, and merchandise sales. So, for every podcaster, it is a perfect tool that allows many features that would help them in their online journey.
Did Spotify buy Anchor?
Yes, Spotify bought Anchor in February 2019 for a whopping $140 million. Anchor used to be a free podcast hosting and distribution service that made it easy for anyone to create and share their own podcasts.
However, as the trend of podcasts was on the rise, Spotify saw the opportunity and aimed to acquire the biggest podcast hosting service out there. That service was Anchor.fm. The Anchor FM Spotify deal was done, and the podcasting service aimed to solve one big issue.
That issue was providing a good hosting service and podcasting tools to all the show owners out there.
Is Anchor Podcast Free to Listen?
Since Anchor has merged with Spotify, the standalone service doesn't exist. It has been added to Spotify as a podcast managing tool rather than an all-in-one podcast app. In simple words, Anchor became a feature of Spotify, allowing listeners to listen to Spotify podcasts for free while providing many tools so podcast hosts can leverage and scale their shows.
Can I upload Anchor to Spotify?
Yes, you can upload Anchor to Spotify. To do this, you will need to submit your Anchor RSS feed to Spotify. You can find your RSS feed in the Anchor dashboard. Once you have submitted your RSS feed, Spotify will review your podcast and add it to the platform. It can take up to 7 days for your podcast to appear on Spotify.
Part 2. How to Use Anchor.fm? (Now Spotify for Podcasters)
In this section, we're going to learn about Spotify Anchor for podcast service and how you can start your podcast today. But first, if you're someone who wants to publish your own podcast, you must land right on Spotify's requirements.
Spotify has made their list of requirements public, but we've made it easier for you below. So, step one is knowing whether you have everything from the checklist.
Step 1:
The Checklist
The audio must be in MP3 with ISO/IEC 11172-3 MPEG-1 Part 3 (MP3) format. Moreover, the bitrate should be between 96 and 320 kbps.

The cover art of the album/spotify must be in (a 1:1) ratio. Moreover, the cover format should be PNG, JPEG, or TIFF with the highest resolution.

If you're importing podcasts from an RSS feed, it should have the title, cover, and all other details for at least one of the podcasts.

Titles should be around 20 characters, or they will be cut off, negatively affecting the SEO.

Special characters used must be in the HTML tag.

An episode length shouldn't increase more than 200MB. 200MB = 83 minutes.
Step 2:
The Account Creation
Now, to create your Anchor Spotify login, you must create an account first. If you're eligible on Spotify's list of requirements, you can move to the account creation process. Here are the exact steps to create an Anchor Spotify account.

Now, select whether you want to start your own podcast or import your podcast from another service.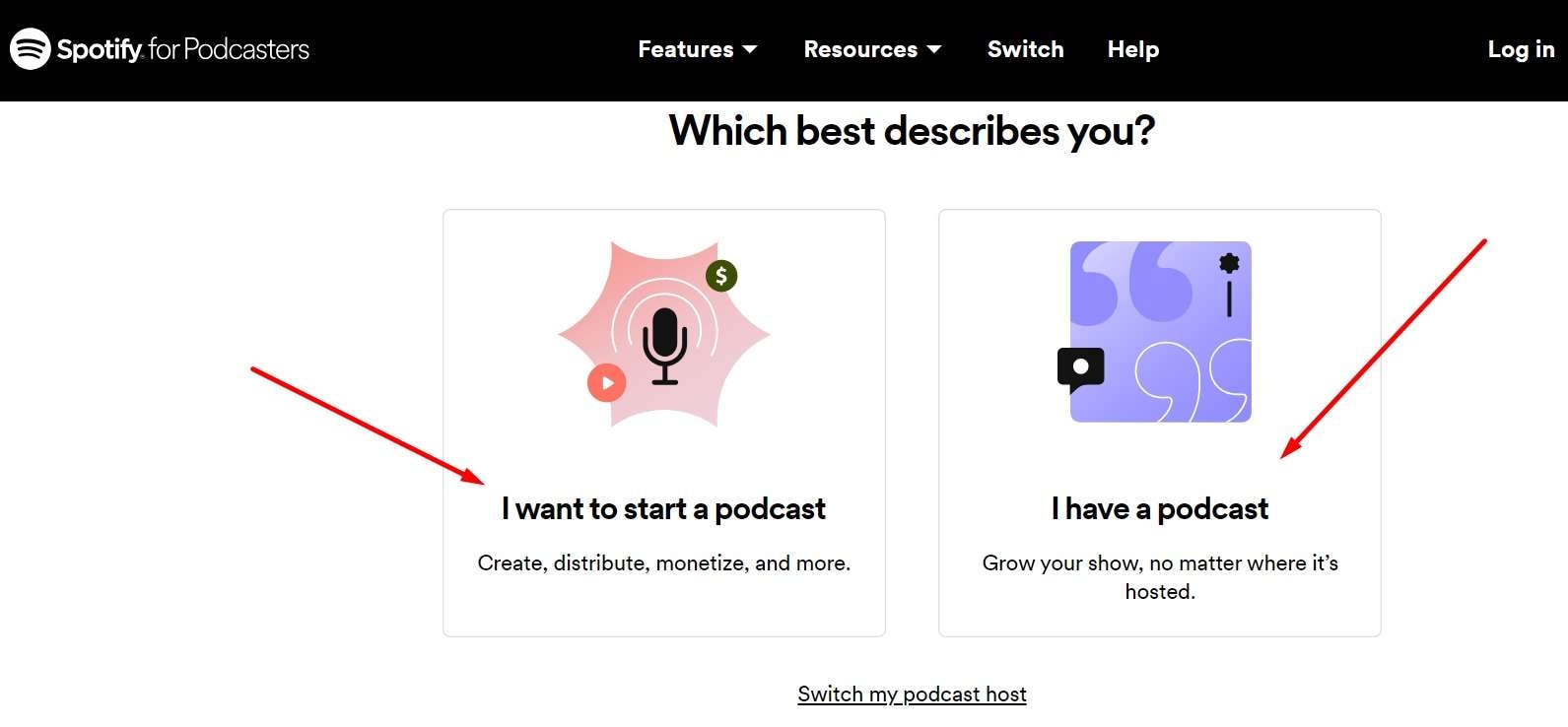 For this tutorial, click "I want to start a podcast," but if you already have a podcast, select the second option.

Now, you'll need to log in to Spotify to create your own podcast.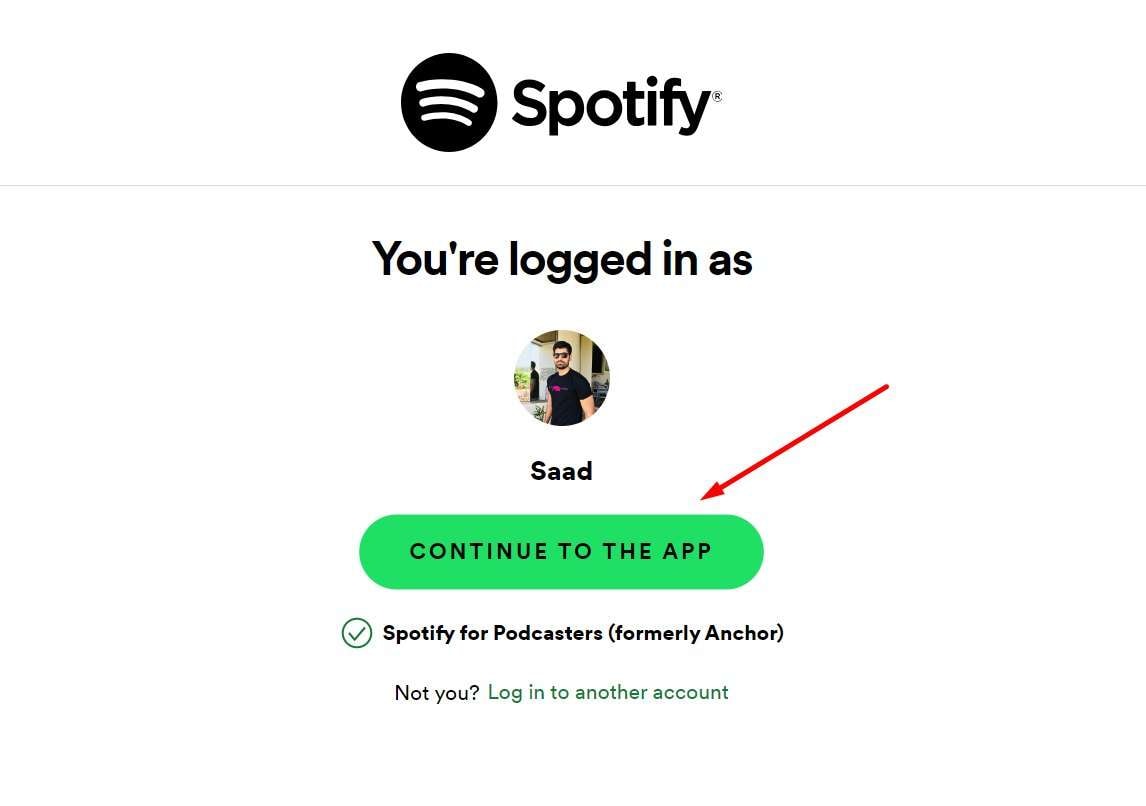 Step 3:
Set Up your Spotify Anchor Account
After you sign up with Spotify, you'll need to agree to the terms and conditions box. click on "I have read and agree to the terms and conditions" to continue.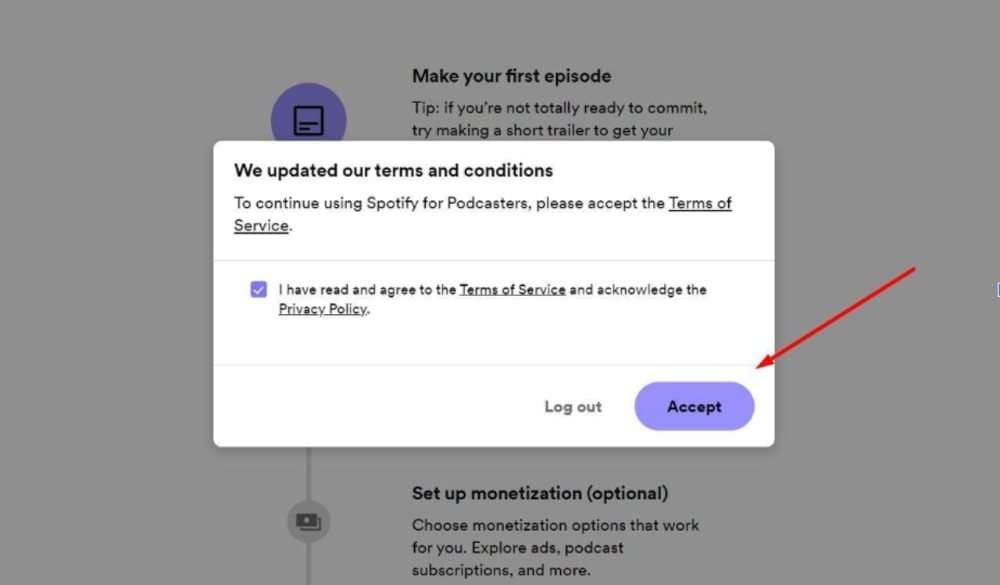 Now click on "Go to Podcast Setup."
The next step is to set up your podcast details. You'll need to enter things like Country, Primary Language, Hosting Provider, Primary Category, and Additional Category. Once you add all of these, click "Next".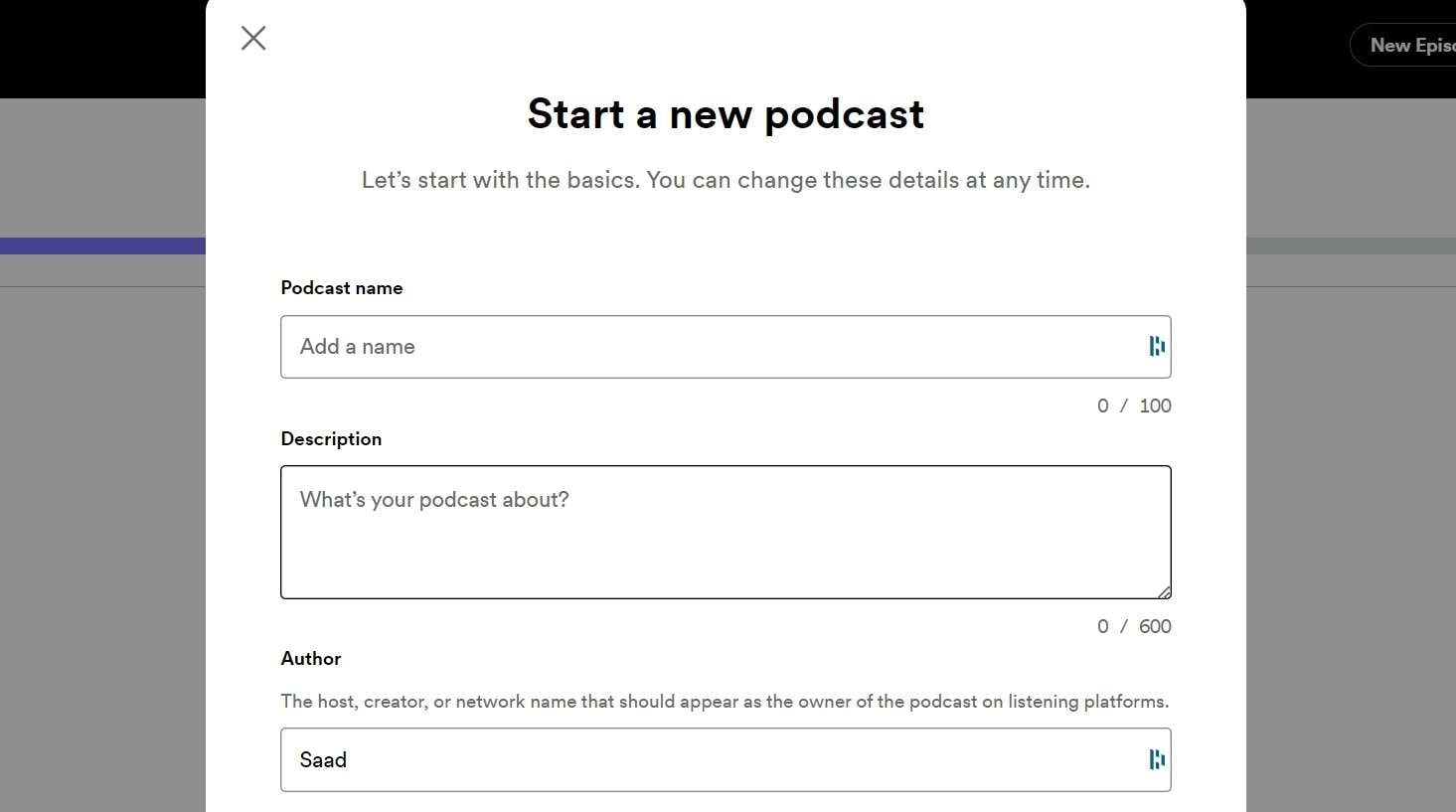 Double-check all the details, select "Let's do it."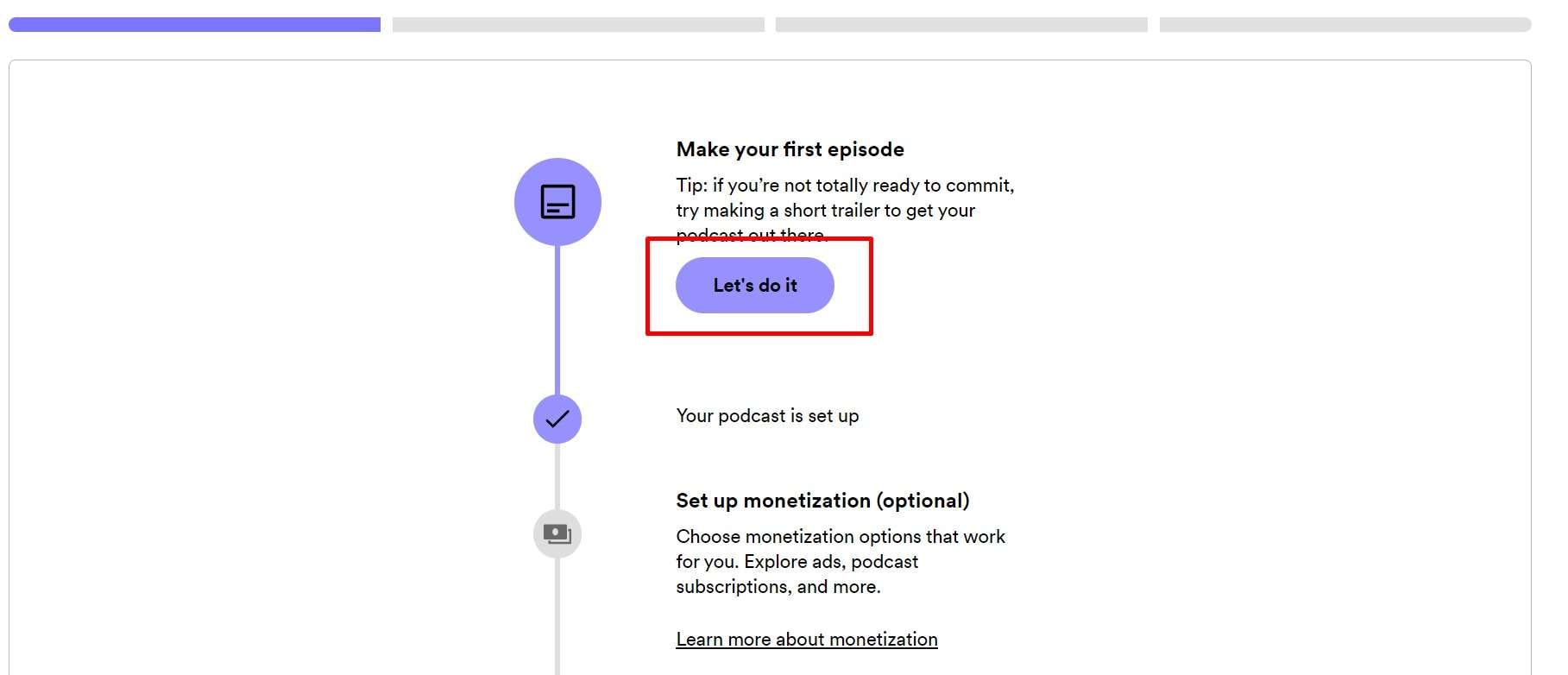 Step 4:
Upload Your Podcast
This is the final step is uploading your first episode on the platform. Just make sure that it's Mp3, M4A, or WAV format, as that will yield the best results. Click on "Select a File" and upload your first episode.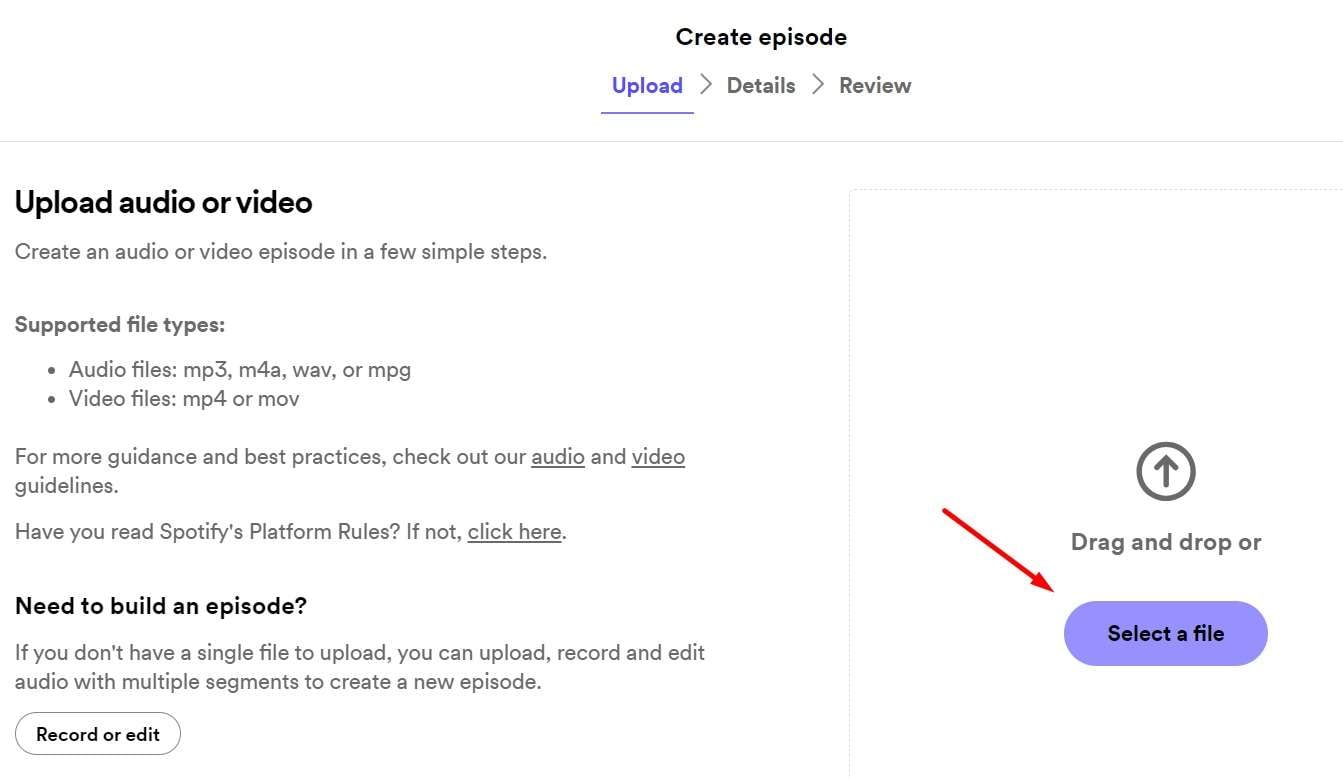 Select the file and enter all the required details. You'll also be asked to provide the publish date and some other information, so make sure to fill in everything.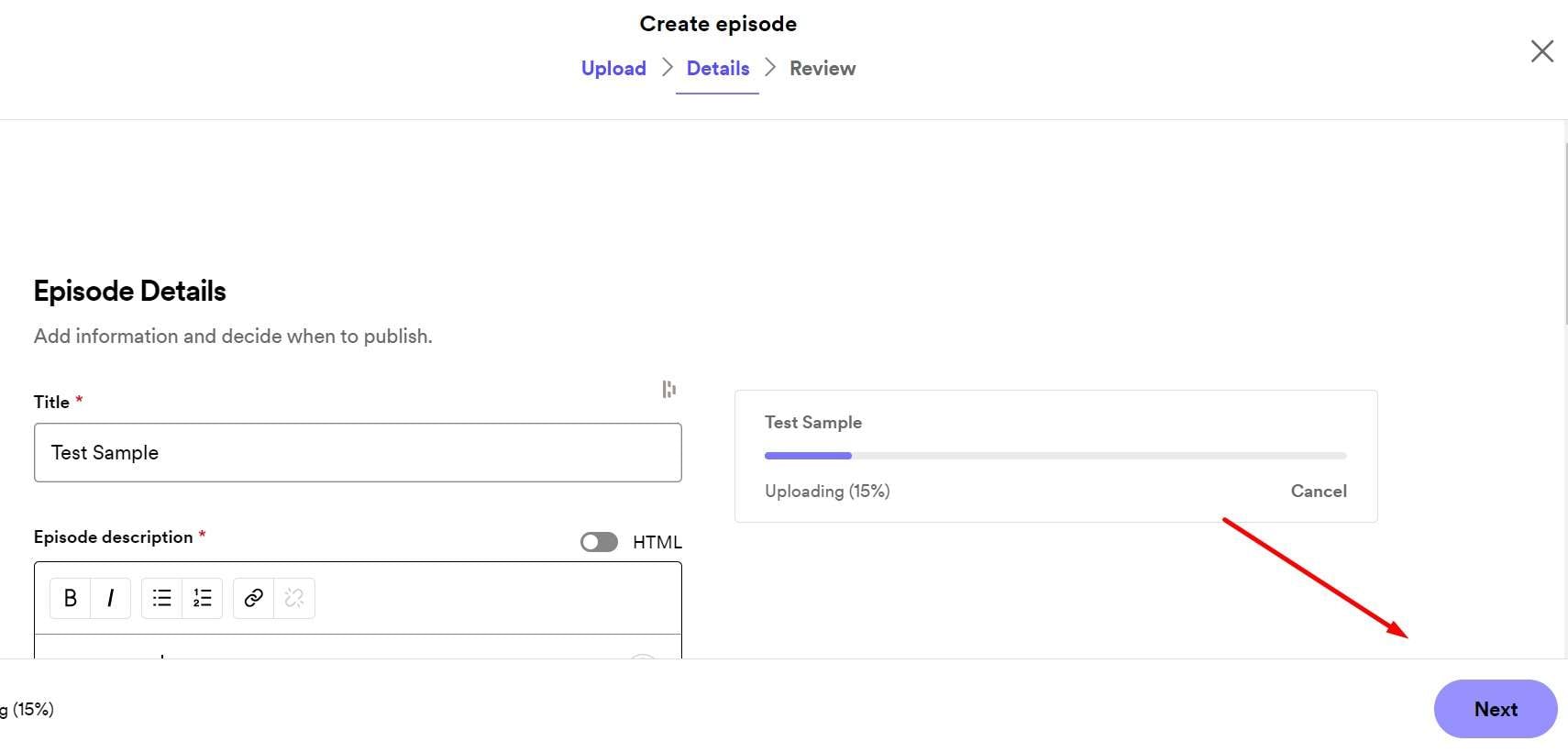 Review the details final time and select "Next." You can either schedule a podcast or upload it instantly. Whatever your choice is, you'll be updated on the Spotify Anchor platform. In the end, click on "Publish" and your first podcast will be live on the platform.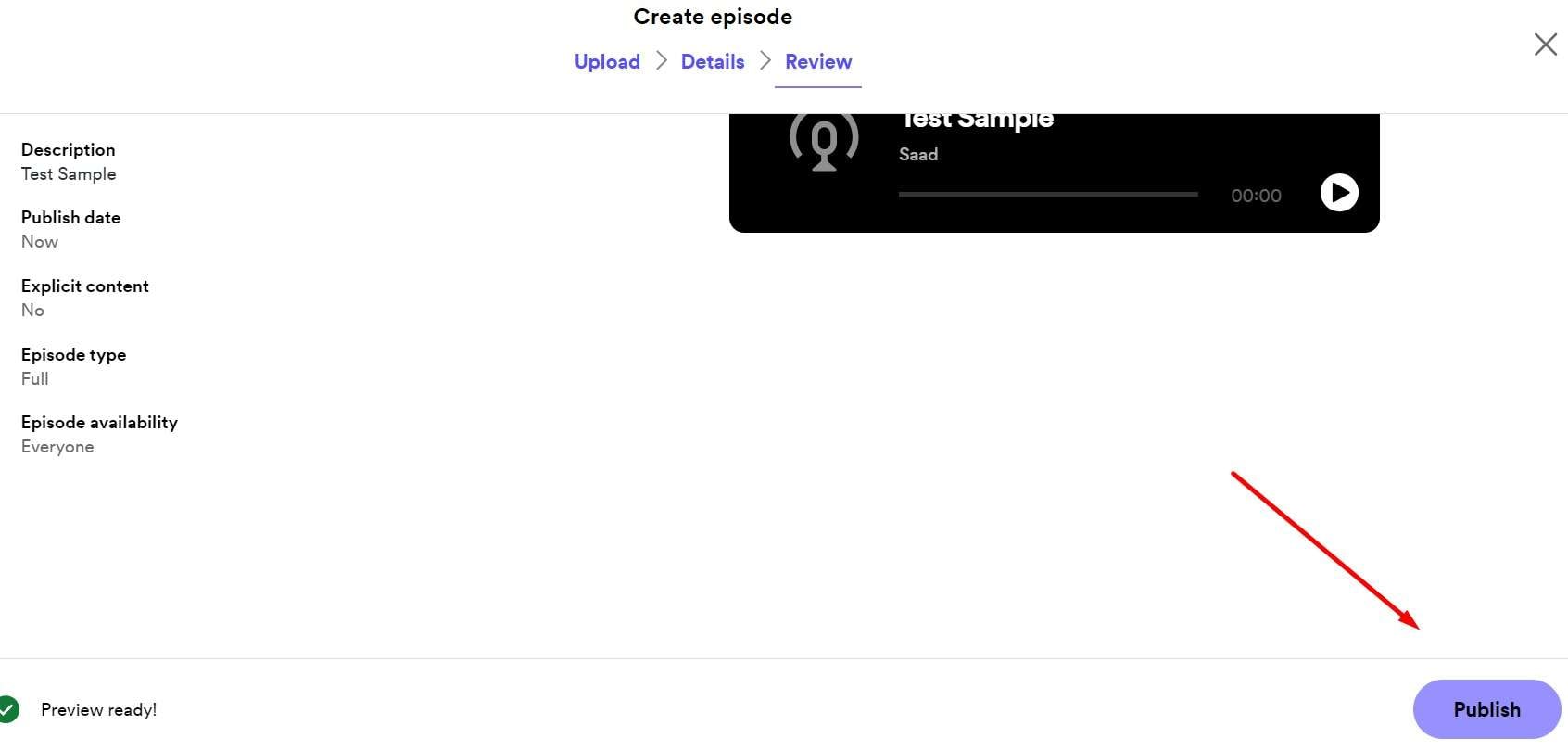 Bonus Tip - A Helpful Tool to Edit Podcast Files with Ease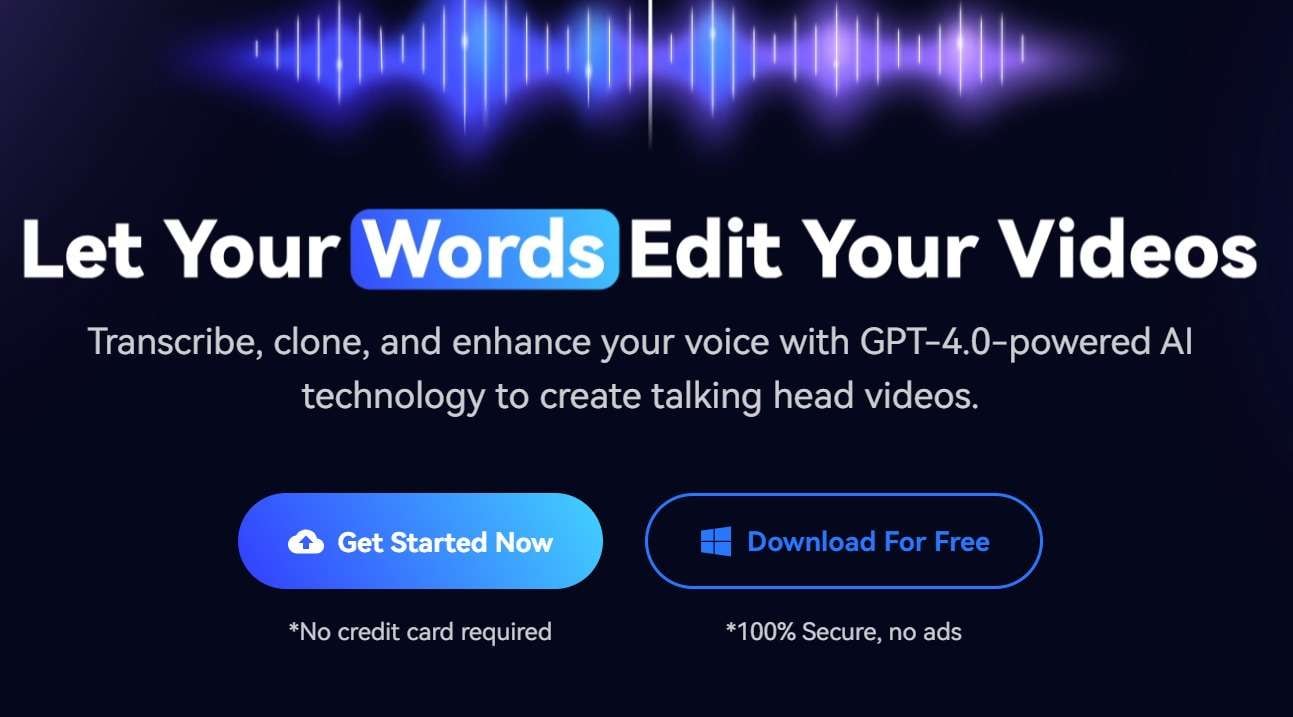 Now that you've learned how to use Spotify Anchor, you should also understand that it comes with limits. For example, there are no audio editing tools that would let you enhance your voice, edit podcasts, or do any kinds of things beyond just analytics.
That's where KwiCut comes in. It is a GPT 4.0-powered AI audio tool that gives you all the necessary features to edit your podcast files and enhance the audio. We understand how difficult it is to have the right voice, tone, and background at all times
With KwiCut, you also get features like AI Voice Clone that can generate your own voice for you. Moreover, with just one click, you can reduce background noise and remove hums and clicks from the audio to make it more appealing to the masses.
Compatibility of KwiCut
KwiCut Online:

More focused on online audio editing.

KwiCut for Windows:

A full-fledged audio editing software for your Windows device.
Unique Features of KwiCut
AI Voice Cloning:

This feature allows you to generate your own AI voice for you. Now you won't have to go through dozens of retakes to get that perfect audio quality.

Noise Cancellation:

KwiCut uses advanced algorithms to cancel out background noise and make your podcast sound more appealing.

Noise Removing:

With its noise-removing features, you can get rid of all the "hmms" and "umms" in a podcast, making it more professional and high quality.
Conclusion
While Anchor.fm isn't in its original position, the legacy still continues. Now, it has merged with Spotify to become one of the most popular tools out there for podcasters. It offers amazing tools that creators can use and leverage to understand their audience better. Moreover, Spotify for Podcasters also comes with an all-in-one workplace, so artists don't have to use multiple software to manage their podcasts.
But it still lacks the audio side. To counter that, KwiCut is the perfect all-in-one solution for your audio and video editing demands. It is the perfect tool that can make your voice go from unprofessional and cheap to studio-like.