Creating content is hard. It takes work, creativity, effort, a solid ardent desire to create, and patience. Content creation requires consistency, as that is what works on the internet. Creators now face a dilemma worrying about how consistently to post, what to post, and the quality of posts. Of all the troubles content creators face, maintaining authenticity is the hardest. Staying true to your creator persona is hard when trends, campaign briefs, time, and budget constrict you.
As we go further in this article, we will see the 7 Best AI script generators for video and audio that makes content creators' work of generating posts easier.
Part 1. The Benefits of Using AI Script Generators
Using AI script generators has a lot of benefits, as it makes content generation easier and faster. Below are some benefits of using AI script generators:
Increased Productivity
AI script generators help writers produce more content quickly. Creatives can generate scripts of a large volume based on specific requirements and even provide amazing and facts-based suggestions to improve the quality of the Script.
Accuracy
AI script generators use advanced algorithms to analyze the patterns of your language to ensure consistency and accuracy in the Script. This helps reduce errors and inconsistencies that usually come about when humans write content in large volumes.
Saves Money
Hiring scriptwriters is expensive, especially for large projects like television shows, video games, broadcasts, and podcasts. Reports reveal that scriptwriters charge about $60,000 for a low-budget film. AI script generators help reduce costs by automating scriptwriting processes and eliminating the need for human scriptwriters.
Easy to Use
Unlike traditional writing tools, which require steep learning and a lot of practice to master script writing, AI script writers are designed to be simple and easy to Learn. All you have to do is give it specific directions and requirements, and the software generates the desired Script based on what you want. Some content generator tools offer a lot of interfaces, one being the drag-and-drop interface, making it easy to organize scripts and dialogues. Others have pre-made templates, which help writers to get started quickly.
Accessible
AI script generators make writing accessible to people who might not have the skills and experience to write professional scripts. This allows anyone to express themselves through scriptwriting.
Part 2. 7 Best AI Script Generators Online [Free]
There are free AI script generators that allow content creators to create great scripts. Below are the 7 best AI script generators
VEED.io is a video editing platform that allows you to create short and long-form videos and share them, making the videos suitable for podcasts, YouTube, and more. It is a browser-based platform, which means you do not need to download the software. You can use VEED on your Android, iOS, and Mac.
You can include text, images, and subtitles to the video, crop it, trim, and draw. VEED also allows you to record your screen. The platform makes exporting and sharing videos easy.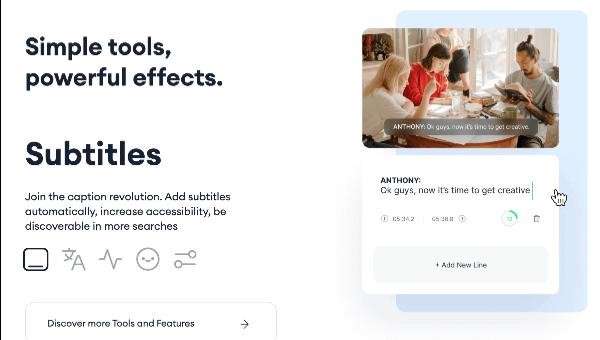 Key features
Video Editor
Live stream
screen recording
Subtitles
Transcribe
Can VEED.io convert text to video or audio?
Yes. Veed.io converts Script to video and audio using powerful visuals by combining the AI text-to-speech and stock media. Add audio and video clips from our stock library—or use a video template! You can finally add narrations and voiceovers by converting the Script to speech.
Price
Veed offers users a monthly fee of $12 for the basic plan and $24 monthly for the pro plan.
Writecream is an AI-writing assistant that helps you generate good-quality scripts or content for your blogs, emails, and more. Writecream works on an advanced language model known as the Generative Pre-Trained model.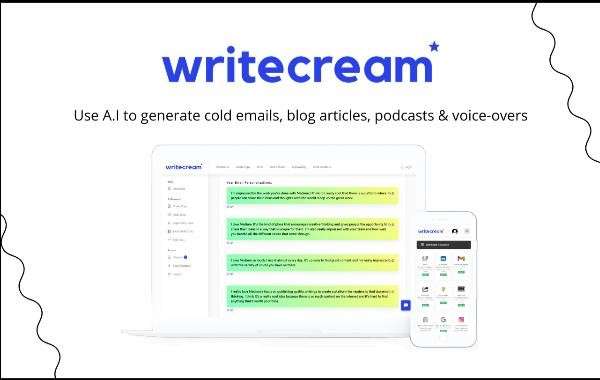 Key Features
User interface
Advanced AI
Multiple languages
Tones
Can Writecream convert Script to video or audio?
Yes. Writecream can convert Script to video Making by following the storyline And ensuring the Script has a good foundation for all the videos, whether long or short. It uses artificial intelligence to write scripts for videos & audio. This way, you can generate a script quickly and easily.
Price
Writecream offers a standard plan at $49 per month, an extended plan at $69 per month, and an unlimited plan at $29 per month.
Simplified adds audio with music, voiceovers, and real-sounding text-to-speech, which helps your Script and audio hit the right tone. It is easy to create videos, audiobooks, and podcasts without investing money in costly fees, pricing plans, and recording equipment. This free text-to-audio converter has a cost-effective audio system for growing your business.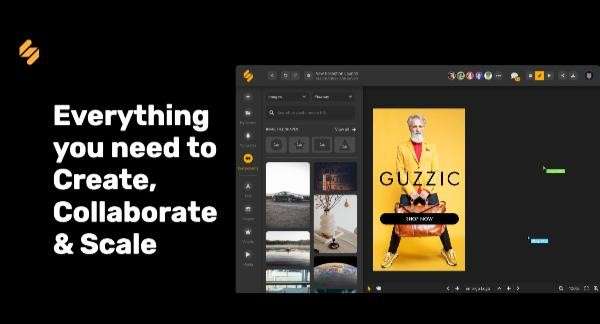 Key features
UI interface
Text to speech
Specified workspace
Can simplified convert Script to video or audio?
Yes. Simplified is a designing platform, powered by AI and it's assistant Loki. To design, scale, and publish images, videos, at lightning speed. With all the content-creation tools you will need in one app.
Price
Simplified offers a Pro plan at $6 per month and a Business plan at $10 per month.
Toolbaz AI is free, with an AI story generator online. This tool uses AI to bring together unique story ideas. It brings about boundless creativity, letting you explore and learn. Its advanced NLP algorithms make your storytelling more realistic, ensuring an endless supply of inspiration for your scriptwriting.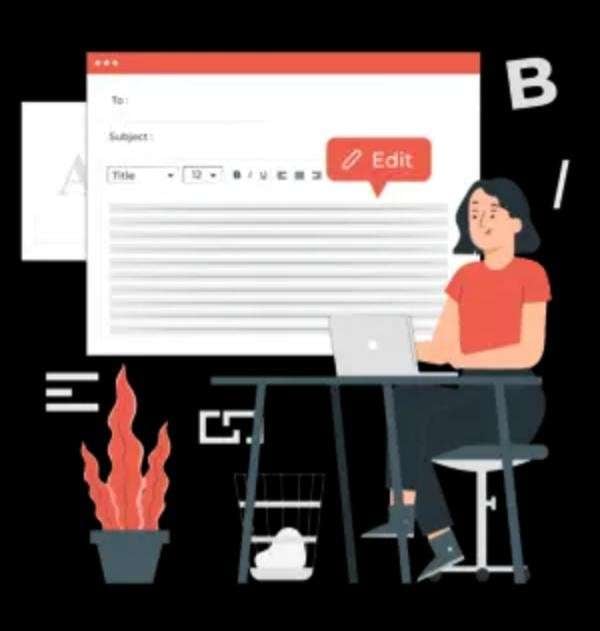 Key features
Text Copy
Voice Input
Plot Generator
Creativity Level
Multiple Outputs
Can Toolbaz convert Script to video and audio?
No. It generates Script but does not convert it to video or audio.
Pricing
Toolbaz is 100% free
This is a writing platform for content writing, copywriting, blogs, and more. Words can make and break an expression, message, or intention. If the words are right, a message can be passed; all you need is the right expression. They write from an entire Brand Charter to your new brand or even write something as simple as a memento.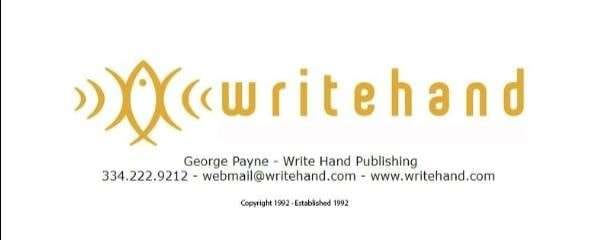 Key features
Advanced AI
Simple interface
Story generator
Ease of use
Can writehand convert Script to video and audio?
No.
Pricing
It is 100% free.
With Kapwing, your team will be up to your brand standards. With its brand assets and custom templates, your team can create quality, visually consistent content. Meaning more customers, as more people see your brand. Kapwing also streamlines your team's creation process and centers it in one home base. Automatically removing tedious tasks with AI tools.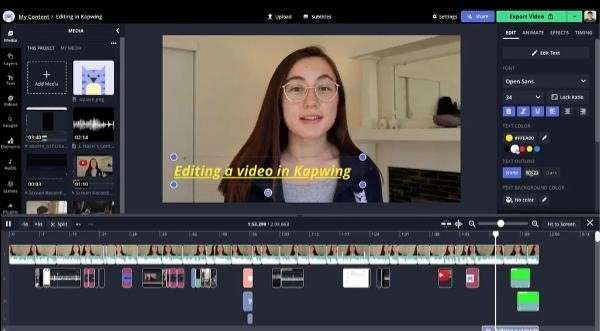 Key features
Custom templates
Advanced AI
Drag and drop video editing
Customization options
Can Kapwing convert Script to video and audio?
Yes. Type any text and its AI will turn it into a video. You can use something short or long and simple to generate a video or video summary. Kapwing's Text to Video AI tool can take any length of text, short or long, and turns it into something unique, summarizing the content of the text with carefully selected background music.
Pricing
Kapwing has a pricing plan of $16 per month.
This is a versatile online tool designed to cater to multimedia needs. It offers services like file conversion, compression, and editing. It allows a wide range of audio, video, and image formats, making it a one-stop solution for media manipulation tasks. With its easy-to-use interface, users can effortlessly convert their media files into desired formats, enhance video quality, compress files without noticeable loss in quality, and much more. Whether you need to convert an audio file, enhance a video, or compress an image, Media.io is designed to make the process quick and straightforward.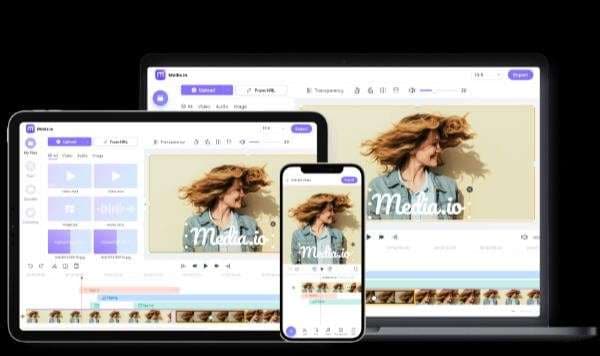 Key features
Video converter
Audio converter
Image converter
Video editor
Video compressor
Can media.io convert Script to video and audio?
Yes. Media.io uses its text-to-video tool to convert a script. You can automatically add scripts to the video and audio, making conversion easy and fast. With its advanced AI and algorithm, it is faster.
Pricing
Media.io offers a basic plan of $4.99/month and a Pro plan of $9.99/month.
The Final words
This article has given us a wonderful insight into easy-to-use AI script generators. Media.io allows audio and video scripts to be generated from an existing media file. We have seen the benefits of using an AI script generator for content writing and social media.
It has the best UI interface; above all, one can use the service for a free lifetime. It caters to social, video, marketing, and graphic content.