Transcribing audio to text manually can be demanding and time-consuming in such instances like conference calls, interview transcription for documentation or legal purposes, medical data transcription or podcasts transcribing, so finding the right automatic transcription software to assist you without hassles is important. To get the best audio transcriber, you must consider a few things: accuracy, efficiency, availability, and cost.
This guide is designed to help you find tlhe best audio transcriber that will help you transcribe audio to text free online and offline on all platforms, including Windows, Mac, Android, and iOS. We have outlined six best audios to text transcribers your work will greatly benefit from; go through them, compare, and see which one best suits your need.
Part 1. 3 Best Free Ways to Transcribe Audio to Text Online (AI)
Converting audio files to text can be done online or offline, depending on your specific need. These are the three best free ways to convert audio to text online.
KwiCut is a simple online program that uses AI and deep ML to correctly analyze video and audio, and audio sounds to generate transcripts with 95% accuracy. The AI sound recognition service makes it a breeze to convert audio to text online for free without wasting time and energy.
Because this program is an online free audio to text converter, it is compatible with every device and operating system provided that there is an internet connection, and it is completely free. KwiCut is probably the best free online audio to text converter out right now because it offers much more than transcriptions. It generates text transcriptions in multiple languages and accepts various audio types, including MP3, M4A, WAV, MOV, WebM, AVI, OGG, FLAC, etc.
You can also use it to add subtitles to your speech in any language you like, and it does all these easily and accurately!
To convert audio to text online using KwiCut is as simple as three easy steps. Here is a quick guideline on how you can to transcribe audio to text free online.
Step 1. Upload Your Voice Files to Convert
Launch KwiCut speech to text converter on your browser to upload the audio or video files you want to transcribe to begin your audio to text conversion process. You can upload them from your device's local storage.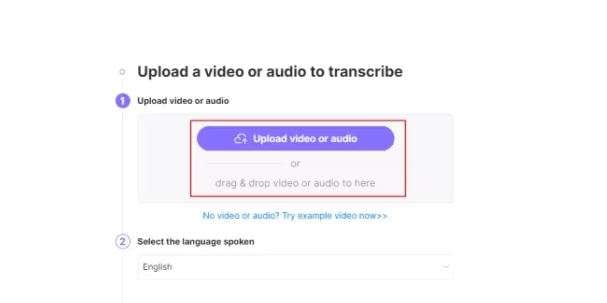 Step 2. Start Transcribing Audio to Text Online
After file uploading, KwiCut will quickly analyze the voice and generate an accurate text immediately.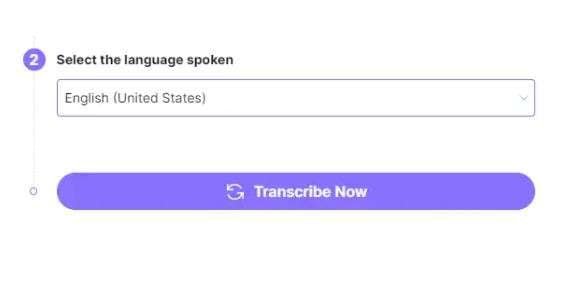 Step 3. Download the Converted Text File
Your audio transcript is ready; you can preview and save the text file in TXT format to your device.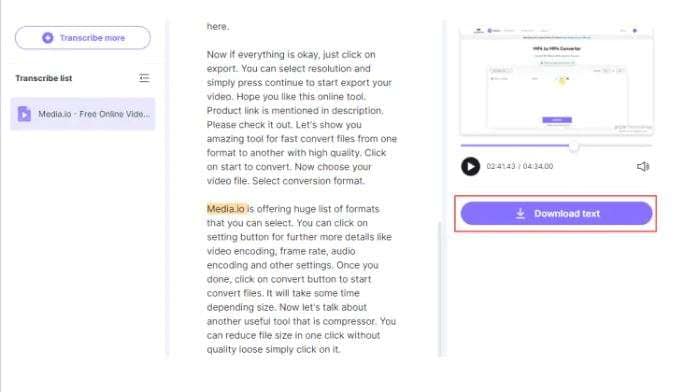 Otter.ai is a multi-function that you can use to record and transcribe meetings in person and virtually, and it is compatible with any device and application. Otter will transcribe your audio and video files, and you can search, share and edit them. You can use the Android mobile app, iOS, or otter.ai platform to convert audio files to text.
You can also do much more with Otter.ai, such as generating live summaries for all recordings and exporting conversations anytime to different file formats, including TXT, Docx, and PDF.
Otter.ai comes with a free trial period of seven days, after which you will be required to pay if you choose to continue using it. Once you launch, simply upload the audio file you want to transcribe to text and save it!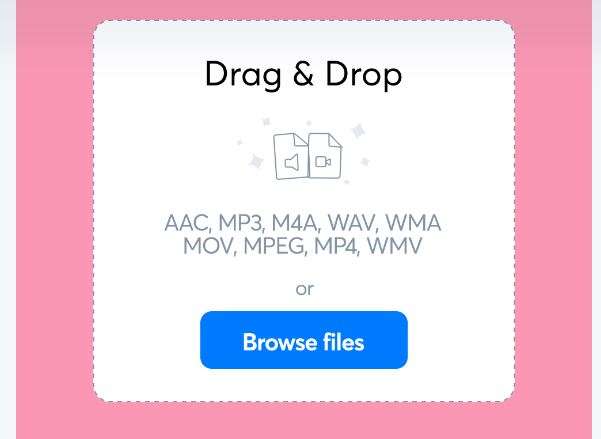 Veed.io is another transcription tool that will transcribe audio to text online. It supports MP3, WAV, and other popular audio formats. You can edit or make minor changes to the transcription if needed, then download the TXT file after.
You can also download it in VTT or SRT format.
Veed is easy, fast, compatible with all devices, and allows you to animate or change the color of your text file, and although you will be required to subscribe to access its premium features, most of its features are free.
Here is how you use Veed.io to transcribe audio to text free online in three easy steps
Step 1. Upload an audio or video file
Click 'Transcribe Audio' and choose the file you want to transcribe from your folder or drag and drop your audio file into the box.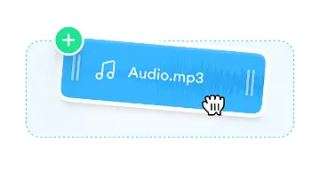 Step 2. Transcribe audio and edits with animations
Select 'Auto Transcribe' when you click on the button marked 'subtitles' from the left menu, select the language you want to transcribe to, then click 'Start.' Veed will automatically transcribe your audio file, and you can then make changes to the transcription, like adding colors and animation if you wish.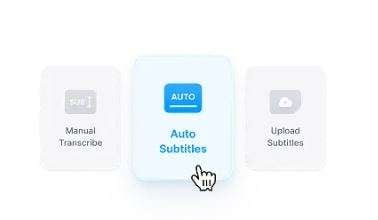 Step 3. Download Your Transcribed File
Still, on the subtitles page, click 'Options' and click the download icon right under 'Download Subtitles.' Select the format in which you want to save your text (TXT, VTT, or SRT).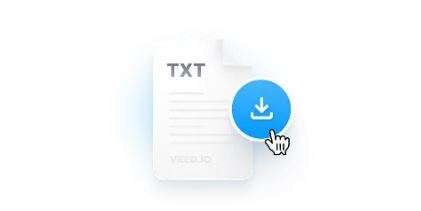 Part 2. Other 3 Popular Ways to Convert Audio to Text Easily
Even though the apps and programs explained above will successfully handle any audio to text conversion job and are handy online solutions for audio to text transcription, other methods can be used, such as mobile apps and default settings.
Dragon Anywhere is a professional-grade mobile dictation app by Nuance that lets you dictate and edit documents by voice. It allows continuous dictation and no word limit with up to 99% accuracy and has powerful voice editing formatting.
It is compatible with iOS and Android and comes with a one-week free trial period, after which you must subscribe to continue using it. You can save your text to Evernote and other supported formats like .rttfd. TXT, .rtf. and .docx.
Once you open and select the application in which you want to dictate, place the cursor where you want the text to appear, turn on your Dragons microphone, and start dictating.
Step 1. Open the app and place your cursor where you want it to be.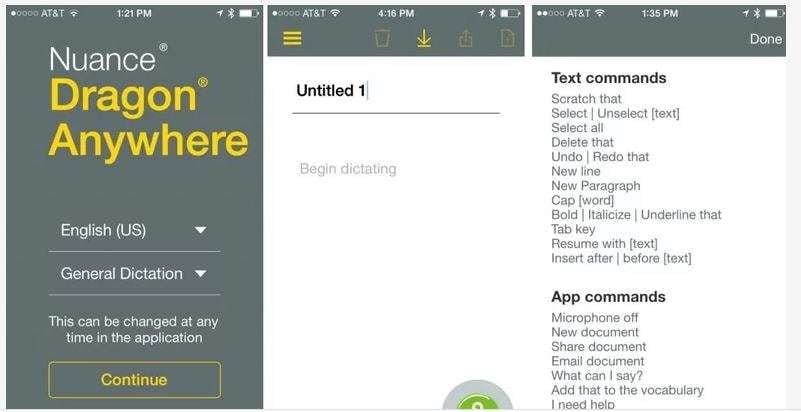 Step 2. Start dictating once you have placed your cursor correctly.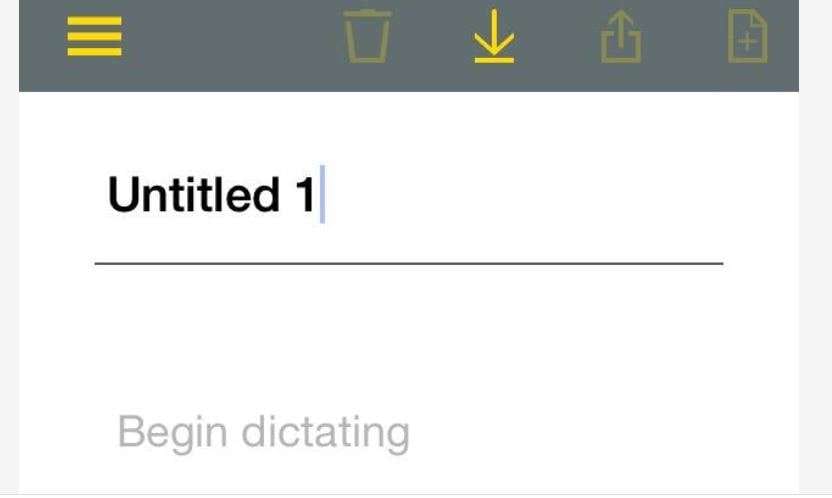 The dictation tool in Microsoft Word lets you use speech-to-text to write content in Microsoft 365 using a microphone-enabled device, provided there is a reliable internet connection. This audio to text method works perfectly in Windows and Mac and is completely free.
Step 1. Open a new or an existing document, go home, and click on 'Dictate' while signed in to Microsoft 365 on a mic-enabled device.

Step 2. Wait for the Dictate button to turn on and start listening

Step 3. Start dictating to see text appear on the screen and save as you would any Word document (CTRL + S)
Google Gboard keyboard is probably the most accessible app for Android users and a great tool to convert audio files to text. It is free on Google Plays, and you can select it as your phone's default keyboard for ease of use.
Just open an app or any area you want to text, tap on the keyboard, touch and hold the microphone until you hear "Speak Now," and then say what you want to say. You can also play an audio file, and Google Keyboard will transcribe it to a text file with about 90% accuracy, although it has language limitations.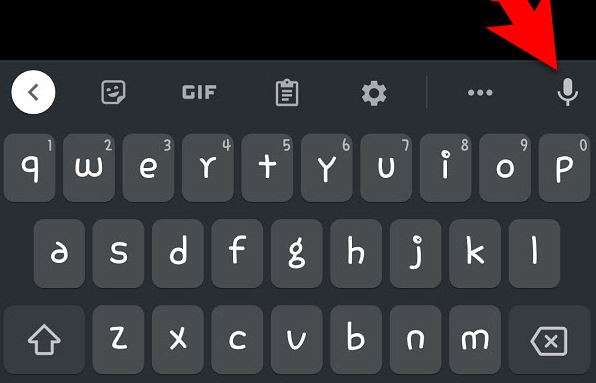 Part 3. Why You Should Pick Automated Audio Transcription Service
Having gone through different apps and programs used to convert audio files to text, it is safe to say that automated methods are way better than manual or human methods for many reasons. They are fast, compatible with many devices and platforms, have a lot of features, and can be saved in different formats.
Also, online audio to text converter like KwiCut is so efficient that it converts audio of different formats, including MP3, M4A, WAV, MOV, etc., to text and can generate text transcription in different languages. It is simply mind-blowing, and not to forget that it uses AI and deep ML to achieve over 95% accuracy.
Other methods may be okay, but with limitations like limited language text, having to download apps, and all the installation steps involved make online methods like KwiCut an easy choice.