Part 1: Benefits of Making Video Highlights
If you are a content creator or video editor, then you also know that the audience got bored with the long videos. In that case, video highlights come in. It means you have to summarize the whole story of the original video in a small video. Video highlights are used in almost every field, such as business, education, entertainment, etc.
Video highlights are the best way to show exciting moments quickly and attractively. For example, a movie trailer is released to gain the attention of the viewers. They present the essential parts of the movie in a video of a couple of minutes. It will develop a sense of eagerness in the audience so they will watch the entire movie with great interest.
Why should I make video highlights?
Nowadays, creating highlight videos become so demanding in the market. You don't have to waste your time on so much editing. There are several reasons to create video highlights some of them are:
1. Efficient Time Management
Time is money for everyone, so try to save it for yourself and others. People avoid watching lengthy videos because it is boring and waste a lot of time. Video highlights help you grasp the attention of viewers to your content. It does not consume much time to create or to view.
2. Product Promotion
Video highlights are effective for marketing strategy. You can promote your products or services through a short video. You can present the key features, benefits, and work in the video highlights. An attention-grabbing short video can build the interest of viewers to purchase your products.
3. Simplified Sharing
Highlight videos can also be shared on various social media platforms. As we all know, almost every person is active on social media, so it is easy to grab the attention of a broad audience. Content related to public interest is more likely to be shared. The more the audience likes your content, the more they share your videos.
Part 2: Tools to Make Video Highlights
Many AI tools are available in the market to ease the process of making video highlights. They are developed to simplify the process of creating and editing engaging videos. Let us talk about the top 7 tools that help you to create highlight videos for your work.
1.
Wondershare Filmora
Enhance your creativity by using Wondershare Filmora. It is compatible with both Windows and Mac OS. It provides various features of video or audio editing, color grading, and other AI tools. You can make professional video highlights with various features such as transitions, effects, filters, and overlays. It can export all the videos in latest formats like 4K, HD, AVI, MOV, etc.
Filmora offers the auto highlighting feature in its latest version. You can create multiple video clips and edit them according to your preference. You can also trim the video clips that you want to include in the video highlights. It allows you to add music, voiceovers, and sound effects to your video.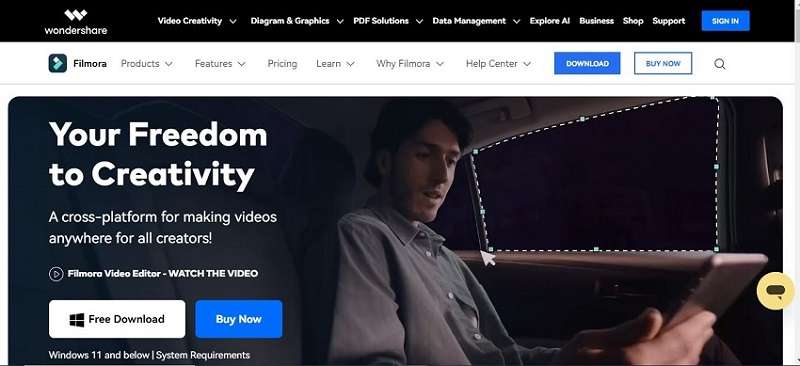 Key features of Filmora:
It provides advanced features like layer-up various videos, green screen, audio mixers, etc.
It helps to remove the unnecessary noise from the background.
It provides editing features in 4k resolution.
Generate AI copywriting during the editing of videos.
2.
Premiere Pro
Premiere Pro is a video editing software which was introduced in 2003. It supports both Windows and Mac OS. It is compatible with various file formats H.264, H.265, MPEG-2, etc. It is a more advanced tool with multiple features like audio, video editing, color correction, speech-to-text, and motion graphics templates. You can create video highlights with its AI tool. It will balance your video colors. Choose templates and transitions to make your AI video highlights.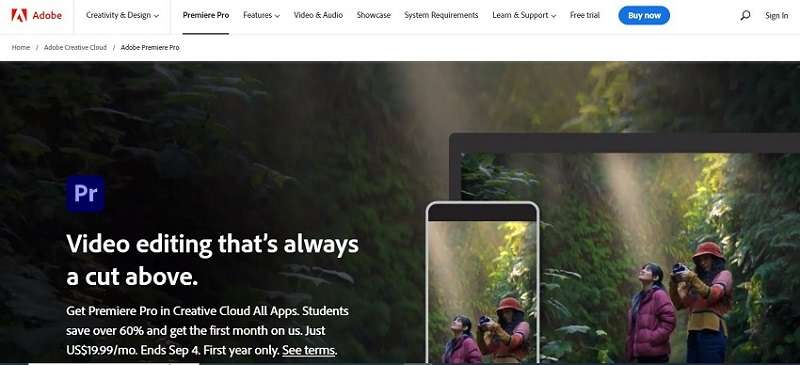 Key features of Premiere Pro:
Convert your speech to text.
Adjust the colors of your video by using color correcting and color grading tools.
Edit the audio by applying the auto-ducking tool. It helps to drop the level of sound when it is detected.
3.
Hudle Premium Highlights
If you are a coach or a team member of any sport, then you can give a try to the Hudle Premium Highlights tool. It is a software that commonly focuses on sports video highlights. It works on various operating systems, such as Windows, Mac, iOS, and Android. All you need is to create an account on Hudle and add your media to it. Modify your video highlights, save them, or share them with your team members.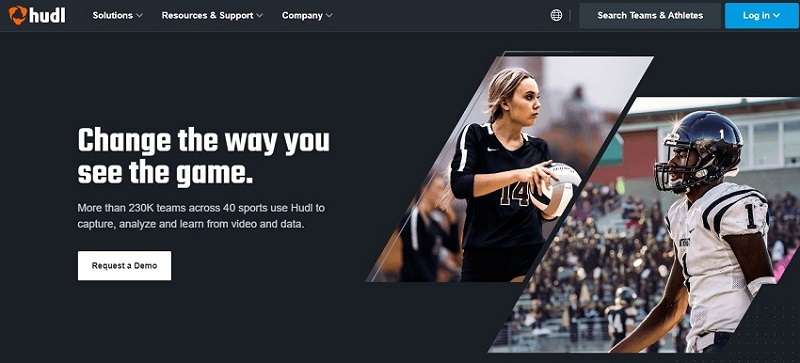 Key features of Hudle Premium Highlights:
Monitor the performance level by analysis tools.
Try the replay feature to watch your video highlights at multiple levels.
Add music, title slides, and photos to the videos.
4.
VideoProc
VideoProc is a comprehensive tool to create, edit, convert, and resize video highlights. It is a fast video processing tool that does not compromise the quality of videos. Beginners and professionals can also take advantage of its features. It is available for both Windows and Mac users. Its video editing tool allows you to cut, trim, rotate, and apply various effects and transitions. It contains a built-in downloader from where you can download videos from 1000+ sites.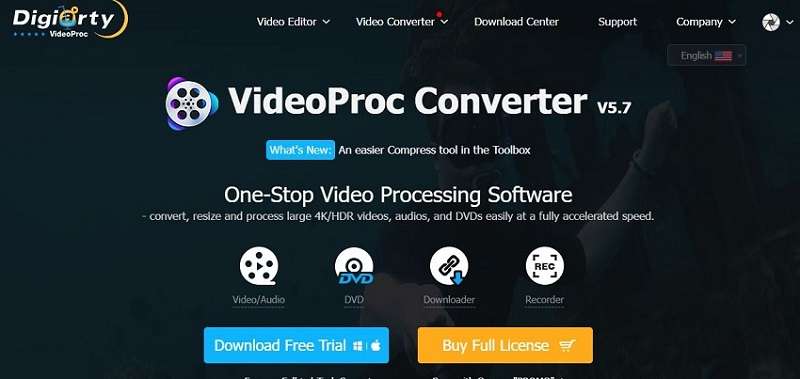 Key features of VideoProc:
Make your video more professional using advanced features like green screen, keyframes, split screen etc.
It provides full GPU acceleration to the HD or large videos.
Change speed, add effects, titles, and transitions to the videos.
5.
Vibby
Vibby is one of the latest tools from which you can create highlight videos from YouTube. You only need to select a video from YouTube and upload it to the software. Select the necessary parts of the video that you want to include in the highlight video. Whether you are a sports lover or a content creator, it helps you to highlight exciting moments. The best thing about Vibby is it's free and easy to use.
Key features of Vibby:
It is free and easy-to-use software.
Paste your link from YouTube, Google Drive, Vimeo, and Dropbox.
Combine, and move back and forth the video highlights.
6.
Magisto
Magisto uses AI technology to create video highlights efficiently. You can transform your raw video into an organized professional video. It supports iOS, Android, and web applications. You do not need technical experience to create AI video highlights. Just capture the clips, upload them, and see the magic of Magisto. All the features are also available in its free plan. Just edit your video and share it with your team members, friends, or social media.
Key features of Magisto:
Analyze the video and audio with its latest algorithms.
AI helps to generate the script for the video.
Select multiple templates from its customizable templates.
7.
LightMV
If you want to make a promotion video or intro video highlights for any other purpose like a wedding, birthday party, sports, or 3D character video, then LightMV can be the best option for you. It is a user-friendly software that creates videos in just a few minutes. It contains several templates from which you can create videos. You can watch or share the video highlights on a laptop, iPad, or Android.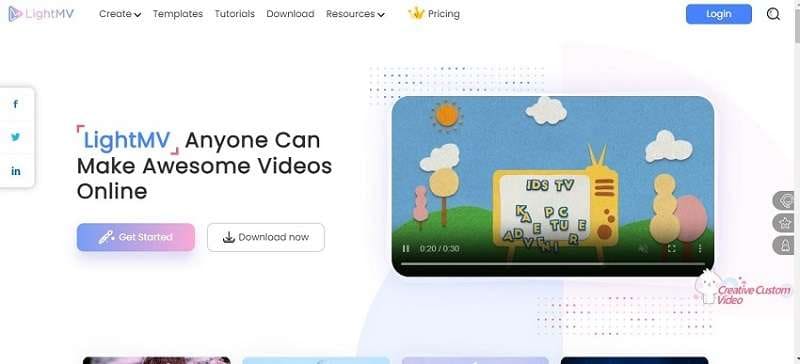 Key features of LightMV:
Create your video with images and sound in the cloud.
Download the videos in HD format with no watermarks.
Try its built-in templates for the video highlights or slide show.
8.
LightWorks
If you are looking for an all-in-one solution for creating video highlights, give it a try at Lightworks. It is perfect for beginners as well as professionals. No hard work is required. All features are built dynamically. Mac, Windows, and Linux users can benefit from its features. It is a non-linear editing software that helps users unleash their creativity by dragging and dropping the tools from a timeline.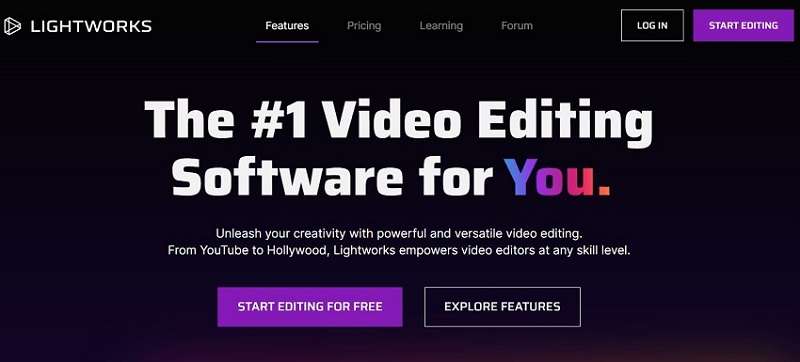 Key features of LightWorks:
A free ultimate tool contains dynamic video editing tools.
Use the tools by drag and drop.
Maximize the color of the videos with HDR.
Improve the raw sound to the professional audio.
Part 3: Future Move of KwiCut
Let us step into the world of creativity, where you can create video highlights with AI and deep ML technology. KwiCut is one of the best tools that has no boundary to creativity. It supports all types of operating systems. The only thing needed is an internet connection. You can also create transcriptions and voice clonings and remove noise from your audio or video. It works with 95% accuracy and delivers seamless video to users.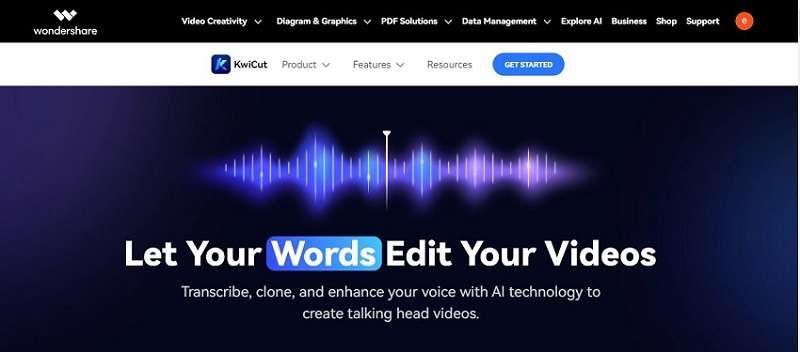 A standout feature of KwiCut is its integration with ChatGPT 4.0. It is a special feature that sets it apart from other traditional software. It uses the full potential of Artificial intelligence to generate scripts, remove noise, and enhance visuals. Imagine you have the best AI software at your disposal to generate content for your videos or audio.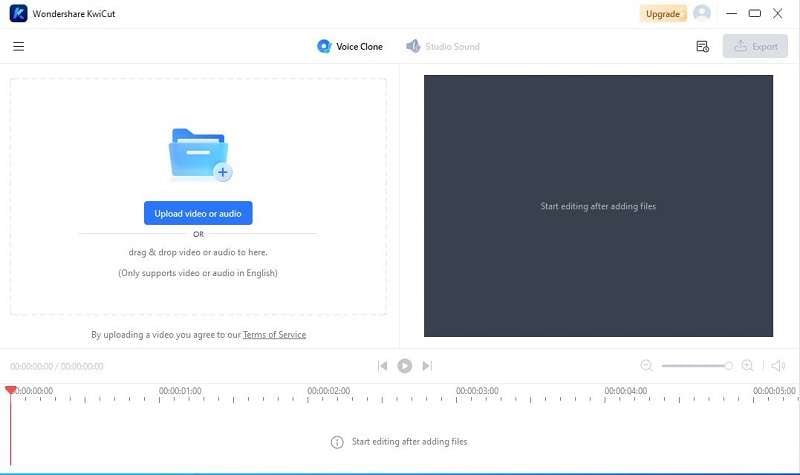 Content creators got a great benefit from the integration of ChatGPT into KwiCut. It provides real-time suggestions to optimize copywriting for social media. It eliminates the need for manual editing and provides high-quality videos or scripts that help to promote the products or services.
Powerful Features of KwiCut:
Convert the audio into text effortlessly. Edit or highlight the words from the exact location of the voice with the help of AI voice recognition.
Make a clone of your voice with a script and select the scripts from the collection of samples.
Try AI noise cancellation to remove the unwanted sounds from audio like hmm, oh, sound of wind or clicks, etc.
Transform low-quality audio and video into high-resolution quality.
Use an AI video generator to convert your old videos, audio, and text into a masterpiece.
Conclusion
Video highlights have become popular whether you are a content creator or video editor. They provide efficient ways to attract the user's attention and deliver short message in a video. After shooting the video, a video editor must be required to take your video to the next level. They allow you to edit, trim, cut, and customize the videos to get a professional look of the video. We have discussed the top 8 highlight video makers, and introduce to you the AI-empowered tool KwiCut.